Alaska
Ultimate Alaska Experience!
Here's your 5-day plan for the Kenai Peninsula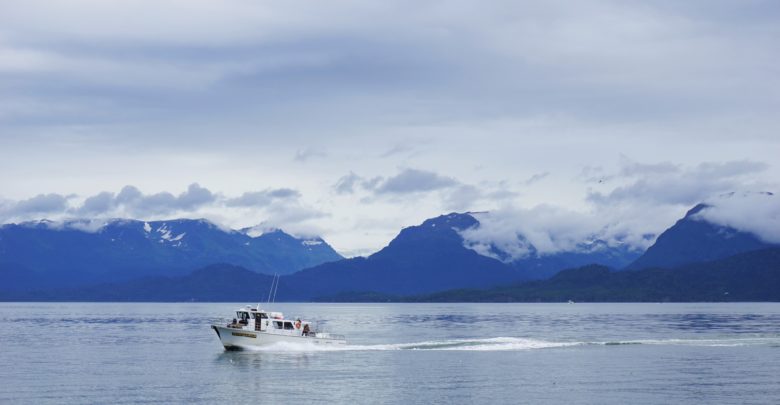 The Kenai Peninsula Borough is 90 percent wilderness. If you're looking for the Last Frontier, you've found it. But as for Alaskan adventures, it is easy to access. Just south of Anchorage, rent a car and begin exploring the 16,000 acres of vast wilderness. You'll wish you had a month to explore it all!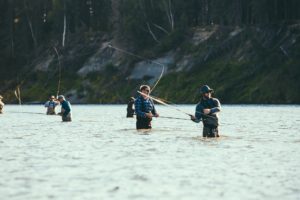 Day One: Fish
Formerly known as the Kenai National Moose Range, the Kenai National Wildlife Refuge is a sanctuary that comprises of approximately a third of the peninsula and provides an ideal haven for moose, lynx, wolves, dall sheep, caribou, fox, coyotes and more.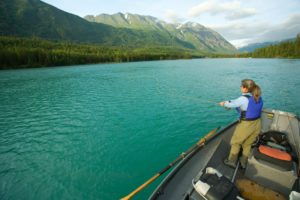 The extensive Kenai National Wildlife Refuge is a great place to explore any time of year with ample opportunities to fish, hunt, hike, cross-country ski, canoe and camp. But if you decide to explore in the summer months, fishing is incredible along the waters of the Kenai River.
There are a number of guided fishing trips available in the area, which makes best use of your short amount of time on the Peninsula. The Kenai River Drifters Lodge has a variety of full-day options for you throughout the refuge where you can catch sockeye and silver salmon as well as arctic char and rainbow trout. The Alaska Rivers Company is another option to get you up close and personal with the emerald waters and spectacular mountain scenery of the area.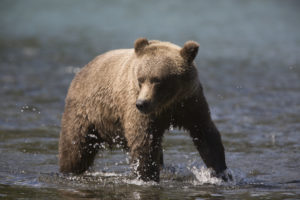 Day Two: Find a Bear
Alaska is synonymous with bears, and the Kenai Peninsula is a prime viewing spot for bears. During the many guided bear viewing adventures you will see anywhere between four and 20 bears for hours at a time. A guided tour is best since you will safely be led to the best vantage points and it takes all the guesswork out of the equation. You're there to see the bears, not worry about all the little details of making it happen. Leave it to the experts!
The bears on these trips are usually congregating around water, fishing and splashing. If bears are a must on your Kenai adventure, it is worth the price tag for a fly-in trip from a top-notch outfitter. These three operators offer very different experiences: Bear Mountain Lodge, Scenic Bear Viewing and Smokey Bay Air.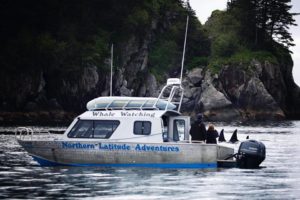 Day Three: Board a Cruise Ship
You would miss out if you didn't take a day cruise while on the Kenai Peninsula. Seward has a lot of great options for whale watching and glacier cruises. Northern Latitude Adventures offers small group cruise tours, which is a more intimate way to see the glaciers, whales, otters, eagles and puffins. Major Marine Tours is a larger cruise company that offers specialized options, such as orca, gray whale and national park cruises.
End your Seward cruise day with a meal at The Cookery. A husband and wife team gathers the best ingredients from the area to present beautifully unique dishes. Check out the halibut meatballs and the pork belly roulade.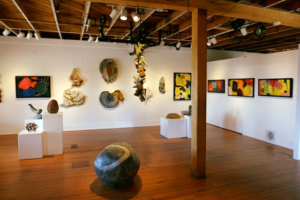 Day Four: Take in the Art
Homer is at the end of the peninsula's road but a hotbed for culture, food, wildlife viewing, fishing and more. Take a day to relax and check out the local art scene of this quirky small town. There are at least 12 galleries for you to explore.
The Bunnell Street Arts Center is a great place to start. This is a unique spot in Homer as it is a mix of a gallery and learning center. Check out the website for the latest exhibitions and events that go beyond the visual arts. Ptarmigan Arts is a cooperative of local artists. The artists who display their works also staff the gallery, so you get first-hand knowledge of the works displayed. Inua curates native arts and crafts from around the state. Enjoy and support local artisans by taking home something uniquely Alaskan, from jewelry and pottery to sculptures and knives.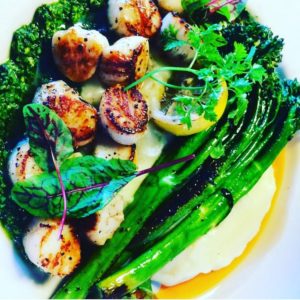 A real treat on this relaxing day is eating at The Little Mermaid restaurant. There are a number of goodies on the menu like rockfish, Kodiak scallops and the famous stone bowl, which uses all local, seasonal fish and produce. It is a great place to end your day, kick back with a local brew and savor a fresh-as-it-comes meal.
For your night's stay, consider the Bear Creek Winery & Lodging. It is never a bad idea to have a resort that doubles as a wine tasting experience. Plus, the views are legendary.
Day Five: Go on a Safari
Homer's beauty is one of a kind and its glaciers are unique to Alaska, too. Most glaciers in Alaska are tidewater, which means they calve into saltwater. Homer's glaciers are alpine, so they formed in mountain valleys and create their own moraine lakes. On your final day, combine glaciers, bears and volcanoes – you are on the Ring of Fire, you know – together with a guided trip by Alaska Ultimate Safaris. Travel via helicopter to three separate locations where you'll spend a couple hours at each place watching bears, maneuvering the ice field and experiencing the volcanic landscape. It is a day you won't soon forget.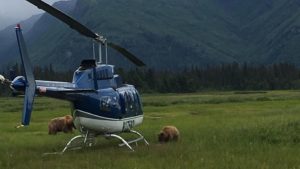 This is merely a taste of what the Kenai Peninsula has to offer. As you might imagine, any one of these days could be extended for your full five days. Use these recommendations as a springboard to create your perfect five days, whether they are chalked full of adventure or use them to simply soak in the awe-inspiring surroundings. There is no wrong way to explore the Kenai Peninsula.