Michigan
Great Museums and Awesome Natural Wonders: Michigan Has so Much Beauty to Share
11 places you should plan to see this year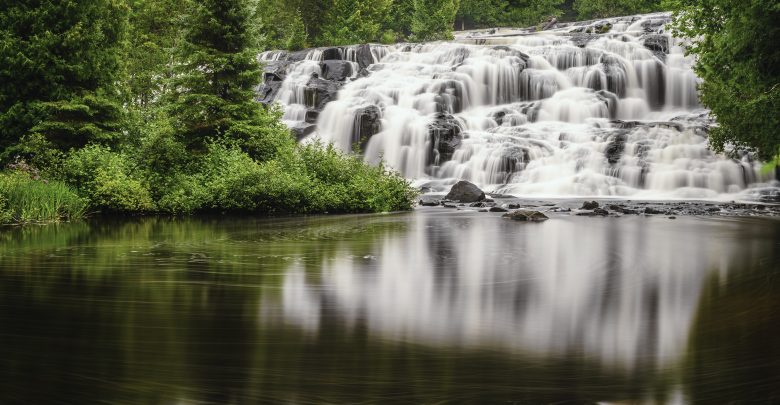 It's no secret that Michigan is a beautiful place. Unfortunately, not everyone takes the time to really see the beauty of it all. If you live in this state, we encourage you to get out there and explore everything it has to offer. Not sure where to begin? The following are some of the must-see sights in the Great Lake State.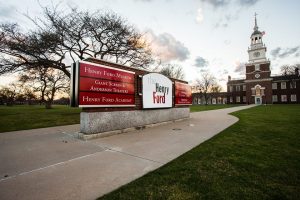 #1: The Henry Ford
Located just outside of Detroit, The Henry Ford is one of the coolest man-made attractions in the entire state.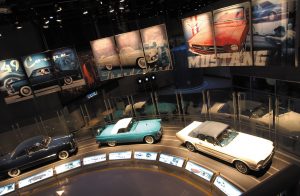 The Ford Rouge Factory offers a super cool tour that allows guests to see the ins and outs of making a vehicle. Meanwhile, the onsite history museum helps visitors understand the history of transportation and American innovation.
Finally, the super-cool living history museum, Greenfield Village, offers history lovers a chance to travel back in time for a day.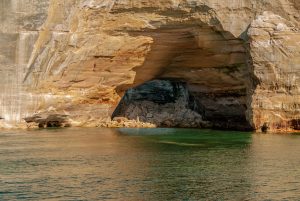 #2: Pictured Rocks National Lakeshore
Those who love beautiful views, awesome climbing opportunities, and other outdoor activities will adore Pictured Rocks National Lakeshore.
This park is especially beautiful during the winter months when the sides of the area's iconic lakeside cliffs become covered in ice. During this time, exploring ice caves and ice climbing are both favorite pastimes of regular visitors.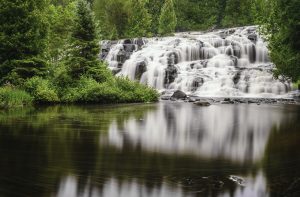 #3: Bond Falls
Another gem for nature lovers, the hiking trail at Bond Falls is a very doable hike for most, with plenty of lovely little waterfalls along the way.
Of course, the main attraction and reward for taking a short hike is the epic view of Bond Falls, which is wonderful and awe-inspiring. After your hike, be sure to head over to the reservoir for a quick swim to cool off.
Altogether, these things make for a super fun day that you won't soon forget.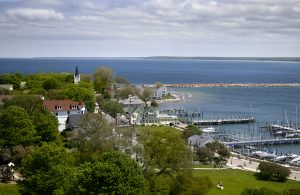 #4: Mackinac Island
An amazing National Historic Landmark and favorite summer vacation destination, Mackinac Island is a must-see for numerous reasons. Here you'll find rich history, amazing shopping, gorgeous lake views, and of course, the island's famous fudge. Ride bikes along the seaside or take a walk down memory lane as you peek into the various adorable shops.
No matter what you do, this destination won't disappoint.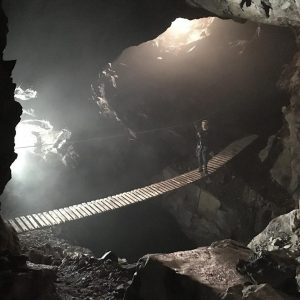 #5: Adventure Mining Company
Have you ever been into a mine? If not, Adventure Mining Company in the UP offers the ideal opportunity to check this experience off your bucket list.
The company gives tours of an old copper mine, helping visitors understand the history of copper mining in northern Michigan and giving them a taste of what a miner's job might have been like. This educational attraction is one that is sure to please the entire family, so make sure to catch it on your next trip up north!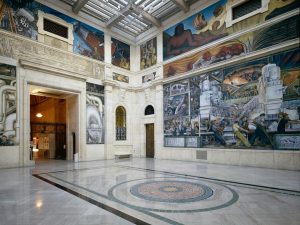 #6: Detroit Institute of Arts
Detroit Institute of Arts is a seriously awesome museum with an incredible collection. Because of its location, many visitors don't expect much from this museum, but time and time again people are surprised to learn that this attraction can easily hold its own right next to the famous art museums in NYC, Chicago, and more.
No matter what kind of art you prefer, you're sure to find something you love in this beautiful building, and even those who don't proclaim themselves art fans emerge in awe of everything the place contains.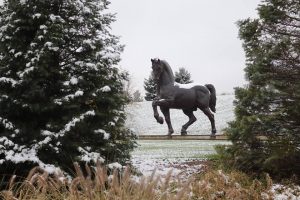 #7: Frederik Meijer Gardens and Sculpture Park
Looking for an absolutely lovely place to take a stroll, learn something new, and have a good time with family or friends? Frederik Meijer Gardens and Sculpture Park is the place for you.
This amazing attraction features a number of gorgeous works of art scattered about the equally beautiful and well-cared-for gardens. During late winter and early spring, the park features an amazing butterfly exhibit, and the various other seasonal events that happen throughout the year are always worth attending.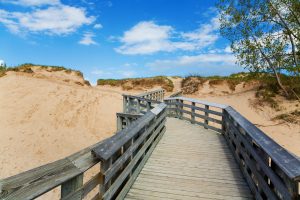 #8: Sleeping Bear Dunes National Lakeshore
Whether you visit for the Pierce Stocking Scenic Drive or to climb the amazing sand dunes, you won't regret your decision to check out Sleeping Bear Dunes National Lakeshore.
While you're there, be sure to visit the historic maritime town of Glen Haven—which has been restored for educational purposes—as well as the awesome maritime museum. You'll also want to take a hike and see the amazing views of the lake and dunes.
#9: Holland Farmers Market
It might seem odd to find a farmers market on a bucket list, but this place is seriously awesome. The number of vendors is always astounding, and the variety of produce available is wonderful. Local produce is, of course, plentiful, but there are also people selling locally made foods and items that shoppers just can't get enough of.
Besides all of that, the market also boasts a variety of performers on any given week, giving the whole place a festival kind of feel and making shopping an extremely fun community event.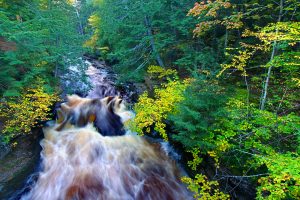 #10: Porcupine Mountains Wilderness State Park
Nicknamed the "Porky's" by locals, the Porcupine Mountains are absolutely gorgeous, and Porcupine Mountains Wilderness State Park is filled with amazing things to see and do.
The ever-sparkling Lake of the Clouds is always stunning, and the Presque Isle River waterfalls are magical. Other points of note include Escarpment Trail and Union Spring.
If you can manage to squeeze all of these things into your visit, you're sure to leave feeling amazed and connected with nature.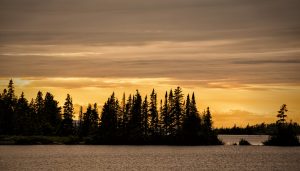 #11: Isle Royale National Park
A breathtaking wilderness island, Isle Royale National Park is the perfect place to go for solitude beyond compare. Here, the wildlife roam freely, making a moose or wolf sighting fairly likely during your visit. Pack a picnic, hop on a ferry boat, and get ready to reconnect with nature during your day on this gorgeous little island in the middle of Lake Superior.
These are some of our favorite spots in Michigan, but they are far from the only great attractions. Do your best to check these places off your bucket list this year, and then start adding some new attractions and sights. You might be surprised to learn just how amazing your own state really is!