Georgia
You Must Check Out These Small Towns in Georgia
The 7 most charming places in the The Peach State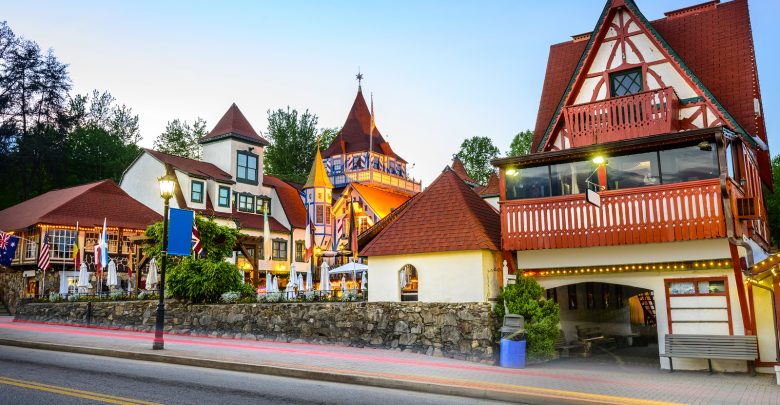 Ah, Georgia—a state rich with Southern charm and pristine natural beauty! The Empire State of the South—home to more than 10.4 million people—is the largest state east of the Mississippi River and is known for its production of sweet Georgia peaches. You'll find fans of the Bulldogs, Braves, and Falcons here, and perhaps just as varied as its sports teams are Georgia's different landscapes and terrain—from flatlands and hills to majestic mountains. But lesser-known than its peaches are Georgia's many charming towns and cities, and if you've got a few days to spare, Georgia could easily become your new favorite go-to getaway. So have a seat on the porch, get a glass of sweet iced tea and enjoy as this Georgia native takes you on a quick tour of some of the Peach State's most charming locations.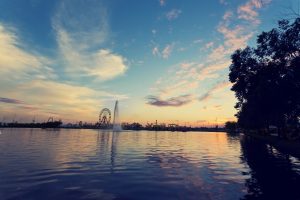 Perry, Georgia
The town of Perry is located in central Georgia and served as a major stagecoach stop for travelers heading north and south during pioneer times. The Georgia National Fairgrounds are located in Perry. Each year the fairgrounds make a backdrop for different types of trade and livestock shows. The charm in Perry extends into downtown where visitors will find no shortage of shops, boutiques, and eateries at which to spend an afternoon. It's a slower pace here in Perry where each of the shopkeepers takes time to chat with and get to know his or her customers.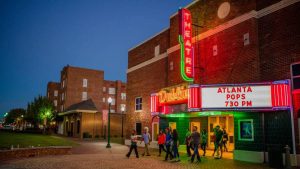 Dublin, Georgia
The town of Dublin, Georgia is the county seat of Laurens County in the Peach State. Theatre Dublin—originally constructed in 1934 and renovated in 1996—serves as a performing arts center for Laurens County and the surrounding area and hosts all kinds of artists and musicians. In keeping with the name of the town, Dublin is also home to an Irish-themed festival every March in celebration of Saint Patrick's Day. The festival is chock full of Irish music and dancing, as well as the best in Irish food, beer, theater performances and more. Dublin also boasts not one, but two historic districts that showcase an array of architectural styles, including art deco, Neoclassical and Colonial Revival. For more information about this charming spot in central Georgia, visit www.cityofdublin.org.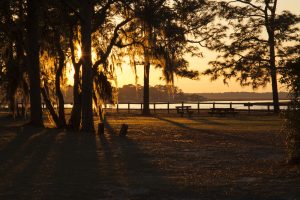 St. Mary's, Georgia
The coastal town of St. Mary's, Georgia, is the gateway to Cumberland Island National Seashore—the largest of all of the Georgia Coast barrier islands. Just over 17,000 people call St. Mary's home, and the town is also the location of the St. Mary's Rock Shrimp Festival, St. Mary's Submarine Museum and Crooked River State Park. Visitors can enjoy a variety of accommodations, dining venues, and entertainment. It's the perfect stop for lovers of historical places, as St. Mary's History Walk offers tourists a look at Native American history. The loop takes visitors to where the Timucua Native Americans once lived their lives and also to an area where old ships were built.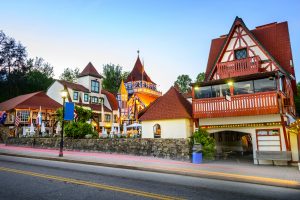 Helen, Georgia
The city of Helen, Georgia might just be the most charming on our list. That's because it's paved with cobblestone streets decorated by Bavarian-style wooden structures and buildings on either side. Helen is Georgia's version of a Bavarian alpine village. There are several traditional German restaurants and pubs, as well as several local festivals and even an Oktoberfest celebration each year. Helen has more than 200 shops for visitors to enjoy, and if shopping isn't your forte, you can visit the Habersham Winery or Unicoi State Park, which is situated in the middle of the Blue Ridge Mountains. Inside the state park, tourists can enjoy hiking, fishing, camping, kayaking and more. If you're looking for a charming place to spend the night, check in at the Helendorf River Inn—a visitors' favorite!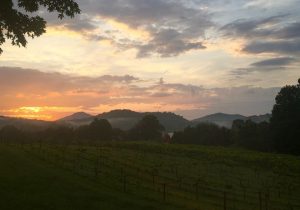 Clayton, Georgia
The town of Clayton, Georgia is the county seat of Rabun County in the most northeastern part of the state. This quaint mountain community is home to just over 2,000 people and boasts some impressive tourist spots. Downtown Clayton is decorated with clothing and home décor shops, as well as accessories boutiques. The soda fountain at the Clayton Drug Store is worth a visit, as are the award-winning Tiger Mountain Vineyards and the Stonewall Creek Vineyards where guests can enjoy activities such as wine-tasting and grape-stomping. If it's adventure you're looking for, be sure to try your skill at whitewater rafting on the Chattooga River or enjoy the nearby hiking trails, waterfalls, and overlooks.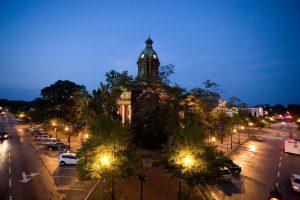 Newnan, Georgia
Antebellum architecture and southern charm are the hallmarks of the city of Newnan, which lies just 40 miles southwest of Atlanta. Enjoy iconic local eateries like Meat-N-Greet and the Redneck Gourmet or visit the historic train depot. Delight in the grandeur of the mansions along the Cole-Town Historic District and be sure to visit the Newnan Courthouse Square where many TV shows and films have been filmed, including The Walking Dead and The Hunger Games: Mockingjay.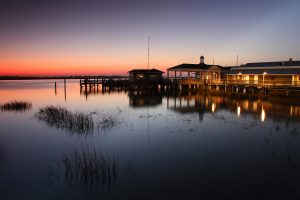 Jekyll Island, Georgia
Jekyll Island is one of the many remote islands off the eastern coast of Georgia. Retirees make up a majority of the visitors, as do other tourists who crave the adrenaline rush of water sports and outdoor fun. Activities on the island include paddleboarding, kayaking, hiking, birdwatching and boating. Jekyll Island also offers various choices in overnight accommodations. Georgia's only endangered turtle rehab center makes its home on Jekyll Island. At the center, both children and adults can volunteer and help in the effort to rescue these amphibious creatures.
For more information about places to stay and things to do in Georgia, visit www.exploregeorgia.com.