Georgia
You're in Georgia, and You Want Ice Cream? Here's the List
These 10 ice cream shops are basically life-changing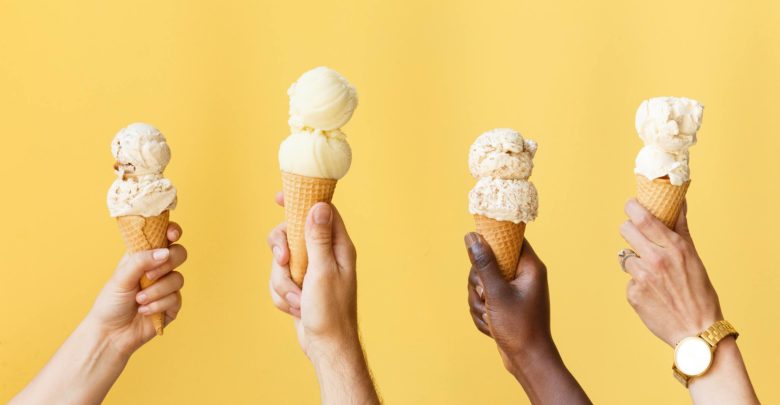 Everyone needs a little bit of ice cream sometimes. This is especially true when you find yourself in the deep south.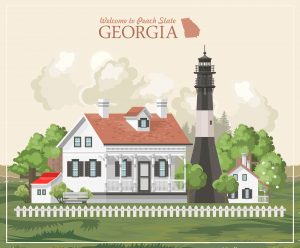 For instance, Georgia is the perfect state to go on a search for the perfect ice cream. This state tends to be quite warm even in the generally colder seasons, and the fact that it has a number of amazing ice cream options makes it the place to be when your ice cream cravings hit.
Wondering where to go for ice cream while in Georgia? Lucky for you, we've done all the work already. Below are our favorite ice cream shops, parlors, and shacks in the entire state.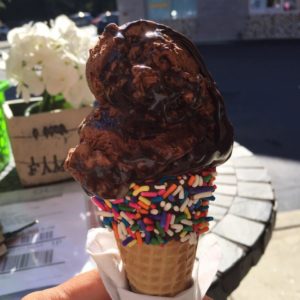 #1: Morelli's Gourmet Ice Cream
An amazing family-owned eatery with over 200 flavors of frozen sweet treats, Morelli's is an excellent option. This place is located in Atlanta, and although it is merely a walk-up counter with outdoor seating, it's incredibly popular with the locals.
This might seem perplexing, but once you try their treats you'll understand why. Every single flavor is just perfect, and even their vegan ice cream is delicious.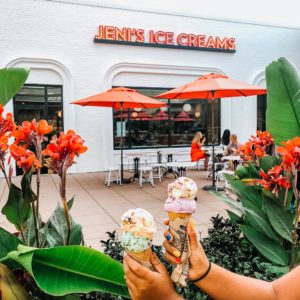 #2: Jeni's Splendid Ice Creams
Yes, Jeni's Splendid Ice Creams is a chain. However, it's a chain worth trying, especially if you don't have access to one where you live.
This particular shop is located in Atlanta and serves up every scoop with a smile. They have a wide variety of unique ice cream and frozen yogurt flavors, and they even have dairy-free and gluten-free options.
Just be aware that some of their flavors are seasonal, meaning they won't necessarily always have your favorite.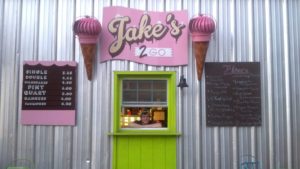 #3: Jake's Ice Cream
Yet another Atlanta shop, Jake's Ice Cream is a great little eatery with some unusual flavors that are made with the highest quality ingredients available. Try the "Coffee and Donuts" flavor if you're a breakfast person, or opt for the "Animal Cracker" option if you'd like to take a trip back to your childhood.
Want a bit more than ice cream? Jake's also serves up a variety of baked goods, and they are almost as good as the ice cream.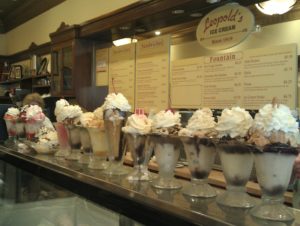 #4: Leopold's Ice Cream
Moving out of Atlanta and onto Savannah, the next place on our list is Leopold's Ice Cream. This vintage-styled ice cream parlor is simply adorable and has some pretty incredible dessert options to boot.
There is an old-fashioned soda fountain, delicious baked goods, and of course, ice cream. Their housemade ice cream sandwiches are to die for, and their sundaes are phenomenal. Best of all, you can enjoy your sweet treats after enjoying a full and healthy meal by ordering one of the sandwiches or soups that are offered here as well.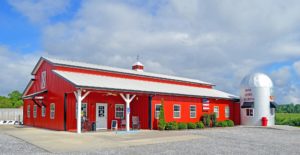 #5: Mountain Fresh Creamery
Found in Clermont, GA, Mountain Fresh Creamery might just serve up the freshest ice cream you'll ever find.
You see, this little creamery is located on a dairy farm, meaning their dairy goes straight from the cow and into their incredible ice cream. You can even watch the ice cream being made in the shop!
Flavors at the creamery include the usual chocolate, vanilla, and strawberry, along with more interesting flavors such as strawberry basil, cotton candy, and piña colada. No matter which one you choose, we highly recommend having it made into a milkshake. These are easily the best milkshakes in the state!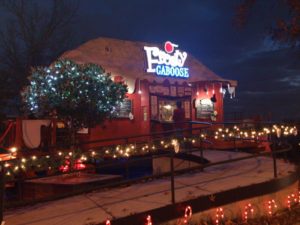 #6: Frosty Caboose
Looking for something novel? Frosty Caboose in Chamlee, GA might be the place for you.
Here, delicious frozen desserts are served out of a train caboose. The ice cream here is yummy, fresh, and rich of course, but the real stars of the show are the many different toppings available.
This huge assortment of toppings allows guests to invent their own sweet creations, making the whole experience just a little more fun, and free frozen dog treats guarantee even your pup will go home happy.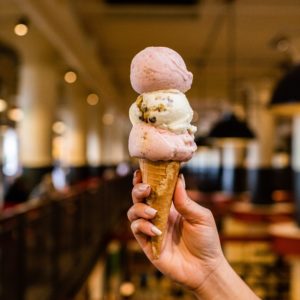 #7: Honeysuckle Gelato
Let's head back to Atlanta for a moment. Here you'll find Honeysuckle Gelato, and while gelato is technically a bit different from ice cream, we think it definitely deserves a place on this list. The shop is upscale and as cute as can be, and the gelato served here is out of this world.
We love the ice cream sandwiches made with their wonderful gelato, and the shakes are pretty amazing as well. As far as flavors go, the "salted caramel brownie" and "brown butter" are both wonderful, but the simplicity of the dark chocolate flavor is absolutely perfect.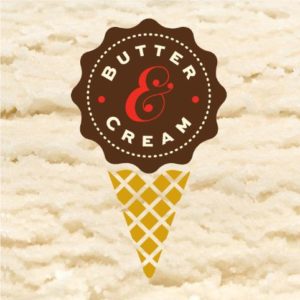 #8: Butter & Cream
Butter & Cream is an ice cream shop in Decatur, GA. This is another upscale, cutesy shop that looks almost as sweet as it smells, but tastes even better.
Creative flavors such as "Honeycomb Forest" and "Butterscotch Brownie" stand out from the crowd, and the fact that every guest is allowed to sample flavors until they find the perfect one makes the fact that there are an assortment of options even better.
We also love the location of this shop, which allows you to grab a cone before wandering adorable downtown Decatur!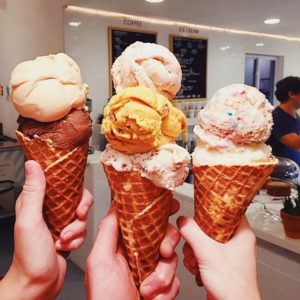 #9: Queen of Cream
The last of the Atlanta locations on our list, Queen of Cream is another one that is well worth trying. Every ice cream is made locally and with seasonal ingredients, meaning you are getting the best every single time.
This is another place that offers housemade ice cream sandwiches, and we especially love the "sprinkle cookie ice cream sandwich" option. Additionally, the "honey lavender" signature flavor is incredible and one you simply must try during your visit!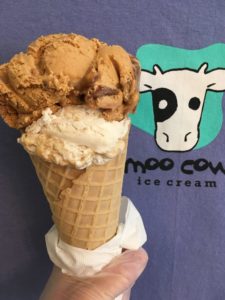 #10: Moo Cow Ice Cream
Lastly, we must mention Moo Cow Ice Cream in St. Simons, GA. This is the place to go after a day at the beach. The ice cream is delicious, the employees are friendly, and the location is ideal.
We especially love the "key lime pie" flavor, as well as the super interesting "chili chocolate". However, we're certain you'll be happy no matter what you order.
Sure, the shop might have some super long lines, but they always move quickly, and the treats they offer are well worth waiting for.