Tennessee
Music & Mountains: So Much to See and Do in the Volunteer State
11 places you should plan to see this year in Tennessee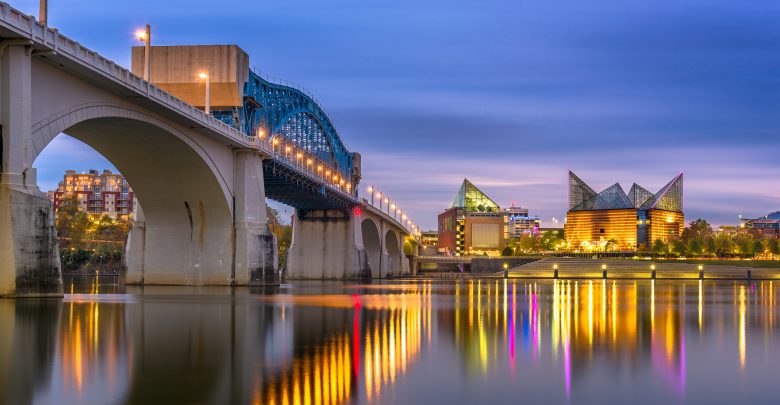 Tennessee is a surpassingly diverse and interesting place. With everything from awesome museums to incredible natural landscapes, it would be difficult to run out of amazing things to see and do in this incredible state.
Unfortunately, those who live here in Tennessee don't seem to be aware of just how lucky they are. Many rarely leave home, and that means all of the awesome attractions found in The Volunteer State are completely missed by many of those who live closest to them.
Still, there are those who make a point of seeing the amazing things in their awesome state, and since you're reading this, we're going to assume you're one of them. We definitely want to support you in your mission to explore the wonders of your home state.
Therefore, we've compiled a list of the top things to do in Tennessee. Add these to your to-do list for this year, and you can rest assured you won't be feeling bored anytime soon.

Country Music Hall of Fame
Everyone knows that Tennessee—and Nashville in particular—is the place to go for some good country music. Therefore, it comes as no surprise that this is also home of the Country Music Hall of Fame and Museum. It is one of the world's largest country music museums, and is well worth visiting if you have any interest in the country music genre whatsoever.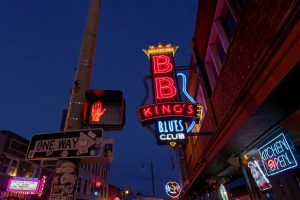 Beale Street
Another great music-related destination is Beale Street. This is a place every tourist must visit when visiting the Memphis area, and one you should see as well. Frequently touted as "America's Most Iconic Street", this stretch of road is the home of the blues. Here you'll find great music, delicious food, fun shopping, and even some super cool music museums.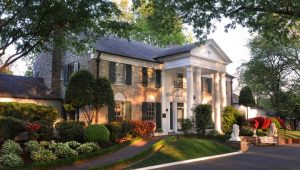 Graceland
Yes, we are going to throw yet another music-related attraction on this list, and honestly, it isn't even the last one. It is however one of the most well known Tennessee attractions, and therefore, it certainly deserves its place here on this list. Graceland was the home of the King himself, Mr. Elvis Presley, and it offers so much to see and do that any Elvis fan would be happy to spend hours checking it all out.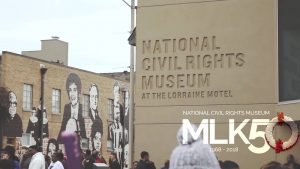 National Civil Rights Museum
Looking for a truly touching attraction? The National Civil Rights Museum is beyond amazing and is sure to move you. In fact, many visitors leave this place having been moved to tears. As the name suggests, the museum focuses on civil rights here in America and is incredibly well presented, giving raw facts and refusing to sugarcoat anything. This is one you'll want to be sure to check out with older kids.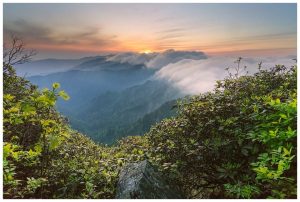 Great Smoky Mountains
One of the most beautiful mountain ranges in the US, the Great Smoky Mountains are something every Tennessee resident need to see. Within these mountains, you'll find incredible waterfalls, beautiful hiking trails, and if you visit at the right time of year, you'll even be treated to an amazing light show put on by thousands of fireflies. This National Park is definitely one of the best ways to experience the natural beauty of Tennessee.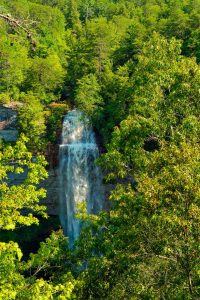 Falls Creek Falls State Park
Another great way to experience nature in Tennessee is by visiting the gorgeous Fall Creek Falls State Park. As you might imagine, this park is home to some truly beautiful waterfalls. It also houses sparkling streams, inspiring gorges, and long stretches of lovely hardwood trees. Rock climbing, a fun canopy course, and kayaking are all favorite pastimes of visitors to this park, and of course, hiking is a great option as well.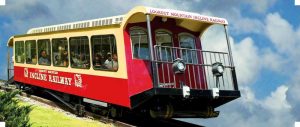 Lookout Mountain Incline Railway and Ruby Falls
Want a unique experience that offers some truly incredible views? Hop aboard the Lookout Mountain Incline Railway! This train travels up a super steep grade that leaves riders feeling as though they're headed straight up. Once at the top of the train route, get out, have a look around, and take in those amazing views.
Near this railway, inside of Lookout Mountain, you'll also find Ruby Falls. This waterfall is also pretty spectacular, and because it's inside of the mountain, we'd say it's pretty unique as well.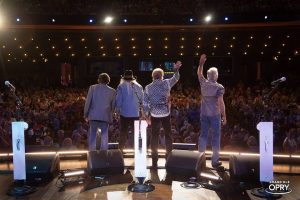 Grand Ole Opry
In addition to housing the Country Music Hall of Fame, Tennessee is also home to the Grand Ole Opry. This radio show has been running for over 90 years, and is probably the most well-known radio program in history. Whether you choose to attend a show or take a tour of the building, you're sure to love a visit to this super cool radio show home base.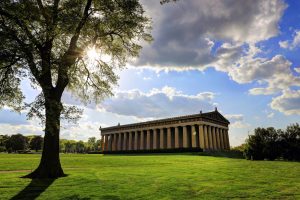 Centennial Park
A beautiful park in Nashville, Centennial Park is the perfect place to head for an afternoon stroll. Visit the sunken garden or check out the iconic Parthenon replica. If you can, visit during a special event or add in a visit to the onsite art museum. No matter what you do, you're sure to find your time in this park relaxing and enjoyable.
[ads]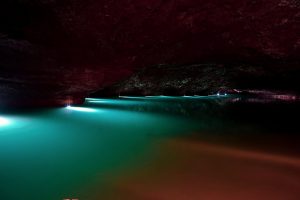 The Lost Sea
A seriously awesome underground lake, The Lost Sea is something you have to see to believe. It's located in the extensive cave system referred to as Craighead Caverns, and is recorded as the biggest underground lake in the entire world!
When you visit this massive body of water, you'll be taken on a guided tour during which guests learn about the history of the caves. At the end of the tour, every guest is given the opportunity to take a boat ride on The Lost Sea. Don't pass it up!
Virgin Falls
Yet another awesome water-based attraction, Virgin Falls is a wonderful sight to behold. The waterfall actually originates from the mouth of a cave, which creates a very unique effect. It then falls some 110 feet over a cliff and into another cave, an unusual and super cool thing to see. Be sure to bring a camera so you can show your friends this amazing natural wonder.