Tennessee
Music Lovers: Nashville's Best Live Perfomance Spots
Every type of music, in every type of venue
While every city in the United States is home to some amazing live music venues, one location, in particular, embodies the spirit of live music and brings it to life through countless locations that range from intimate and small to massive. Nashville is the home of country music and officially nicknamed Music City and those who visit can enjoy artists ranging from up and coming songwriters to big-name acts. With music nearly everywhere, visitors might be overwhelmed trying to figure out which are the best live spots, and thankfully there are plenty of locations that are worth a visit. Here are the best live music spots to enjoy on any trip to Nashville!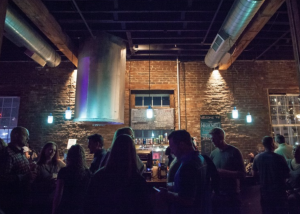 Mercy Lounge
A historic location in Nashville is home to several live music spots that visitors will love. The Mercy Lounge is located in the historic Cannery building which originally opened in 1883 as a flour mill. When the location eventually transitioned into a country music hall in the 1970s, it quickly gained popularity and has been hosting shows ever since. Mercy Lounge has standing room for five hundred and also a laid-back feel with pool tables and booth seating in the back where guests won't miss a moment of the show thanks to above head monitors. With upcoming shows including The Beatles VS The Rolling Stones Tribute, The Jayhawks, and Steve'n'Seagulls, there are plenty of great acts to catch at Mercy Lounge.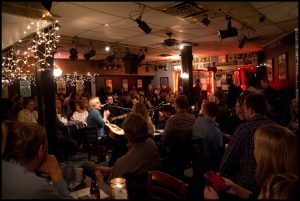 Bluebird Café
One of the most popular locations to find live music in Nashville is a listening room that has seen some of today's biggest performers and songwriters before they made it big. Bluebird Café seats ninety people, giving it an intimate feel for both performers and the audience. Each night features an In the Round show that highlights several artists and songwriters, and those in the audience might be some of the first to see tomorrow's biggest act. The Bluebird Café is also a favorite spot for artists to come enjoy live music, and occasionally Garth Brooks stops by thanks to beginning his career there.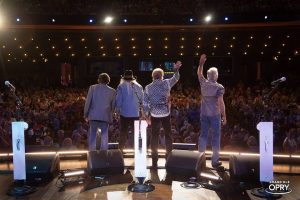 Grand Ole Opry
The most well-known live music location in Nashville has a rich history that began in radio. The Grand Ole Opry started with The WSM Barn Dance radio show on WSM in 1925 and the following ninety years have seen massive growth and popularity that brings in some of the biggest names in the music industry today. Nicknamed the "home of American music," the Grand Ole Opry features several artists in each performance to create a community and showcase feel. Some upcoming artists include Garth Brooks, Rascal Flatts, and Darius Rucker, but no matter what show guests enjoy, they are sure to have an amazing time at the historic Grand Ole Opry.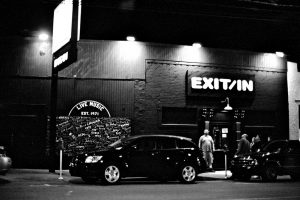 Exit/In
While Nashville is most well-known for its roots in country music, one venue welcomes artists of all genres as an alternative option. Exit/In opened in 1971 and has seen a wide array of artists take the stage ever since including Jimmy Buffet, the Red Hot Chili Peppers, Avril Lavigne, The Ramones, and more. Featuring a predominantly standing room only space, there are several tables and chairs located on the balcony, ensuring that every view is perfect. Some upcoming shows at Exit/In include Liz Phair, The Late Ones, Parker McCollum, and Future Thieves.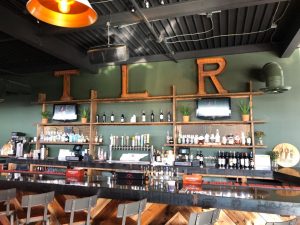 The Listening Room Café
A popular live music venue in Nashville started after an artist was inspired to create the perfect venue and sound in the area. The Listening Room Café was founded in 2006 by Chris Blair after he grew tired of playing other venues in the area that did not have the sound and atmosphere that he was after. After gaining popularity, Blair moved the location further to the center of Nashville and the current location features live music and a full-service restaurant with classic and unique cuisine options. Some upcoming shows at The Listening Room Café include Sons of Daughters, Liv Cawley and Friends, Liz Rose Writers Night, Colby Dee and Friends, and much more.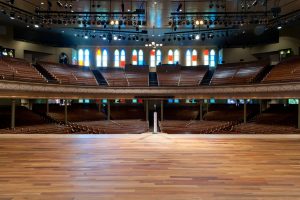 Ryman Auditorium
Another popular live music venue in Nashville has its roots in both music and religion. The Ryman Auditorium began in 1885 when riverboat captain Thomas Ryman heard Evangelical Sam Jones speak inspiring him to team up with Jones and eventually construct the Ryman Auditorium for meetings. Over the years the venue has continued to develop and in 1983 it was purchased by the Gaylord Entertainment Company who introduced big-name acts such as Dolly Parton and Emmylou Harris to the location. Today, the Ryman Auditorium hosts some of the biggest acts in music including The Gatlin Brothers, Ben Harper, Old Crow Medicine Show, K.D. Lang, Joan Baez, the Goo Goo Dolls, and more. For a truly unique experience, guests in Nashville should definitely enjoy a show at the Ryman Auditorium.