California
5 Tips for a Great Family Weekend in Sacramento
Fun stuff to do and see in California's state capital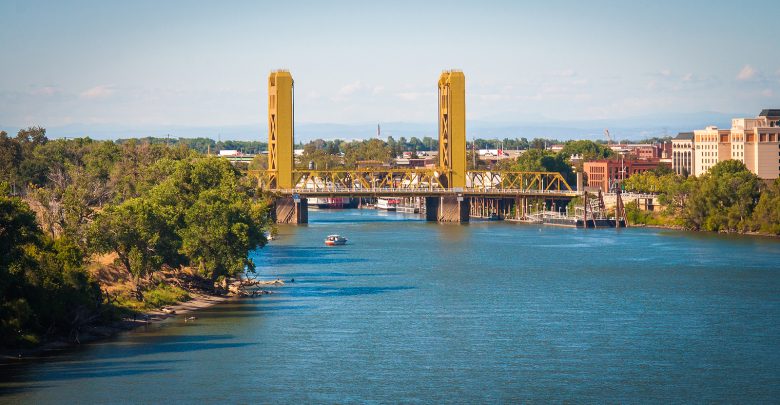 California is a seriously awesome state. From gorgeous mountains to pristine beaches and everything in between, you can find pretty much anything you'd like to see or do in this state. Because of this, many families make California a vacation destination.
Of course, Disneyland is hugely popular amongst the families that visit and live in this beautiful state. The many national parks are also perfect for kids, and San Diego and San Francisco are great choices as well. That said, one of the best family getaways is often overlooked without so much as a second thought. Sacramento, the state's capital city, is a wonderful place to spend a weekend reconnecting with loved ones.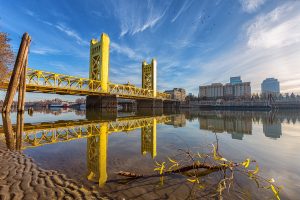 If you're planning a trip to this lovely little city, you may be wondering what to see and do. This question is especially important when you have kids in tow because, let's face it, kids aren't great at being bored, and happy kids equal happy parents.
Lucky for you, we know and love Sacramento, and we're happy to share our secrets for visiting this awesome destination.
#1: Join the North American Reciprocal Museum Association
Sacramento is full of awesome museums. Many of these are a part of the North American Reciprocal Association. Therefore, we recommend joining this organization by signing up for a membership at any participating museum.
By doing this, you'll receive free admission to your home museum as well as all of the reciprocal museums included on the list on this website. Depending on how many people are in your family and how many of the great Sacramento museums you visit, you could save a ton of money with this membership.
#2: Visit All the Museums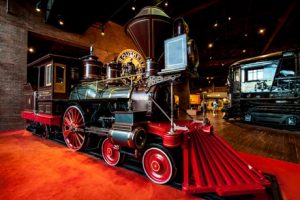 Clearly, in order to get the most out of your membership, you'll want to visit as many museums as possible during your stay in California's capital city. Luckily, there is no shortage of amazing museum options. Here are some of our favorites that are included with your NARM membership:
California State Railroad Museum — Perfect for train lovers of all ages, this museum in Old Sacramento offers an enormous variety of fascinating exhibits. From the history of trains in America to model and toy trains, you're sure to find something you enjoy in this awesome place.
The California Museum — California has a rich and incredibly interesting history. Learn all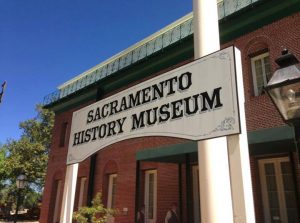 about it through fun, hands-on exhibits at the California Museum.
Sacramento History Museum — Located right next door to the California State Railroad Museum, this history museum is packed with info about early Sacramento and is great for those who love history. If you don't mind spending a few bucks, go ahead and splurge for an Underground Tour.
California Automobile Museum — This museum is ideal for teens and adults, but might be enjoyed by kids with a special appreciation for cars. The collection of automobiles at this museum is amazing, meaning this place is the perfect way to fill an afternoon.
#3: Go to the Park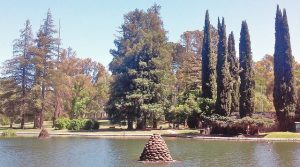 Perhaps the most kid-friendly place in all of Sacramento, William Land Park is a must-visit place for those with small children. Be sure to bring your walking shoes, because the kids are going to want to see it all—and there is a lot to see!
Here's what you can expect from this super cool park:
Sacramento Zoo — This little zoo is just too cute. It's the perfect size for little legs, yet still offers plenty to see.
Fairytale Land — Step into the world of Fairytales in this magical themed land. Kids love this place and can easily stay for hours at a time.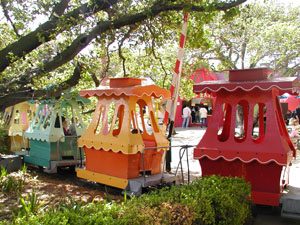 Funderland — If rides are more up your kid's alley, they'll have a blast at Funderland. This teeny-tiny amusement park has classic rides such as teacups and a carousel.
Walking Trails — Of course, leisurely strolls are always an option at this scenic park. Hop on one of the walking trails and go exploring!
Playground — Just like any other quality park, William Land Park has a playground. Make a stop here and let the kids burn off some energy before heading back to the hotel.
#4: Find the Adventure Playground
In addition to Land Park, you may also want to make the drive over to Sacramento Adventure Playground. This play area is free, open to kids ages 7-12, and is unlike any playground you've ever seen.
The area offers kids a variety of tools and materials with which they are allowed to build and create whatever their heart desires. Nothing is off-limits, meaning your kids can really express themselves and play with complete freedom.
#5: Eat… A Lot
Just like any other self-respecting California city, Sacramento is full of amazing food options. Everyone—including kids—loves to eat, and you're on vacation. Why not make a point of trying as many delicious foods as possible?
Here are some of the best places to grab some grub in Sacramento:
Pizza Rock — Delicious pizza, a decorative semi truck, and the opportunity to color on the tabletop. What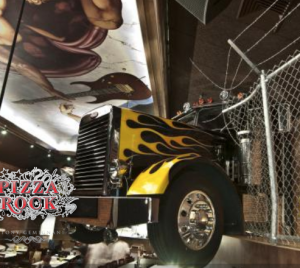 more could kids want? Best of all, parents approve of this place too!
Gunther's Quality Ice Cream — Ice cream is a must-have vacation treat, and nobody does ice cream better than Gunther's. These folks serve up some seriously delicious sweet treats in an adorable little building with vintage decor.
Tres Hermanas Mexican Restaurant — If you're in the mood for Mexican food, Tres Hermanas is where you need to go. This laid-back, family-friendly restaurant is welcoming to kids and adults alike and serves up some of the best Mexican grub you'll ever have.
Dad's Kitchen — This Food Network-approved burger stop may be small, but the food they serve up offers some big flavor. Sit back and enjoy some quality time with family while chowing down on an amazing burger and fries.
As you can see, there are tons of amazing things to see and do with kids in this fabulous city. So go ahead, pack up the stroller, and get away for a few days in lovely Sacramento!