Maine
You'll Find Idyllic Natural Beauty in Maine
Chimney Pond Trail is a gorgeous area in Penobscot County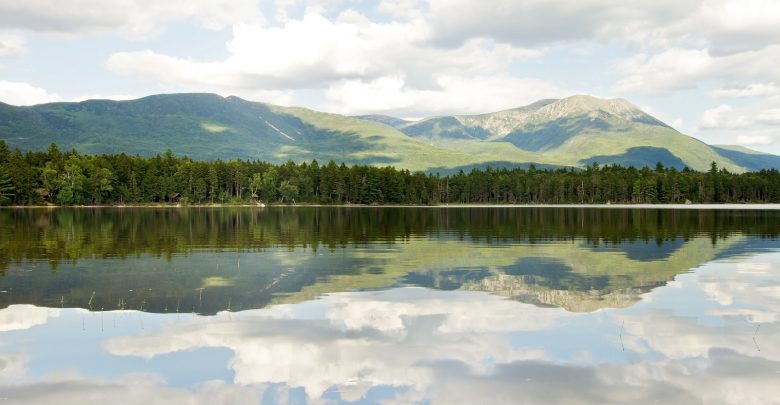 The great thing about Maine is that nearly all of it is a natural wonder. There is so much to do, see, explore, and experience in this beautiful New England state. Maine is generally known for its big summer vacation spots, like Old Orchard Beach or Bar Harbor. But Maine has some hidden gems too – you just have to know where to look!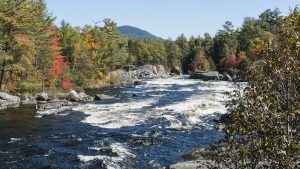 This particular natural wonder is located all the way up in Millinocket, Maine. Never heard of it? Makes sense. Millinocket is a teensy-tiny town in Penobscot County with a population of just over 4,500. For a while it looked like this cute town was on its way out, with rumors of extinction. But the residents of this town and those who know to visit often know that it is worth saving. With its quaint, New England charm, close proximity to both the Atlantic and Quebec, magnificent peaks and views, Millinocket is one to keep.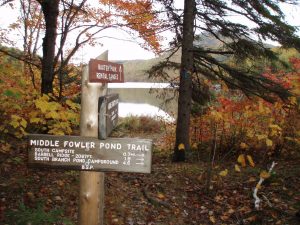 One of Millinocket's best attributes is its Baxter State Park. This state park was founded by Maine Governor Percival P. Baxter in 1931. It hosts an impressive two hundred and fifteen miles of trails, three hundred and seventy-three campsites, and 209,644 acres of wilderness. Guests can visit for a day or two weeks and still have things to explore!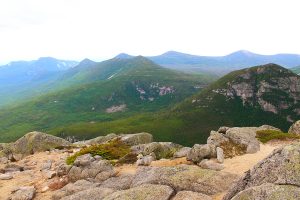 Baxter State Park is home to Mt. Katahdin, Maine's highest peak and the northern end of the Appalachian Trail.  This is a must for serious hikers and nature lovers. It is a challenge, but there are several trails with varying difficulties for hikers of all experience levels.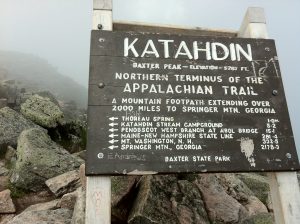 One of the trails, hidden away in the deep wilderness, is called Chimney Pond Trail. This trail begins at the Roaring Brook Campground, a popular camp stop for travelers. Because of its popularity, the campground recommends securing a spot way in advance. From the campground to the end of the trail is about 3 and ¼ miles, which takes roughly 2 hours and fifteen minutes. But the full – length trail is 6.1 miles and takes much longer. As far as hikes go, this doesn't seem too bad. But the trail is listed as moderate, largely due to its rocky terrain and eroded path. Reviews for the trail say to be extra careful, especially going down, of skidding your knees or rolling your ankles.
It is because of the rocky terrain that you are forced to take your time on this hike, but there are benefits to this too. The trail is stunning. In the summer you'll be accompanied by lots of other guests (and plenty of rodents and mosquitos!) but this just adds to the fun atmosphere of it all. Everyone who hikes this famous peak is serious about hiking and having a good time. Fellow hikers and campers want you to succeed and enjoy doing so!
The grand prize of this tough journey is what lies at the Great Basin.  Mt. Katahdin was formed by a massive, ancient glacier. The Great Basin holds a beautiful, nature made lake, surrounded by the tallest peak in all of Maine. Doesn't get much better than that.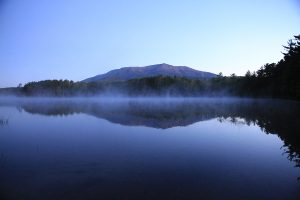 When you emerge from the forest to the open lake you almost have to stop, to breathe, to take it all in. You have a hard time believing, but the water is crystal clear. You can see every rock, every bit of algae, every bug skimming the surface of this glass-like water. On a hot day, you would like nothing more than to dive head first into the cool haven in front of you. Unfortunately, however, swimming is not permitted at any time of year. There are several streams that you passed on your way to the basin that do allow it, thankfully. In the fall, the trees that dot the edge of the lake and stretch all the way to the top of the peak look like a waterfall of fiery foliage. People have been known to bring picnics here, have photo shoots here, even get married here!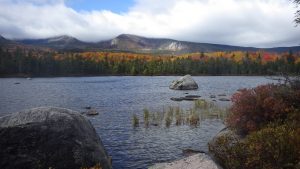 What is so special about Chimney Pond Trail is that it provides all of the wonders of Maine and puts them into one tiny area. Maine is known for its untouched beauty. Its tourism does not come from commercialism. To enjoy Maine best, you have to get off the grid. Maine is a place to relax and rejuvenate. That's Chimney Pond Trail. Its glacial lake takes your breath away. The trees and dramatic peaks surround the lake so majestically. Only the serious hikers and nature lovers come here – it's not a tourist trap. It's only for the serious because it's a challenge to get to the Pond. The journey is difficult, but the destination is so worth it. Once there, visitors can breathe, and let the beauty fill their souls.
Need a fun trip for the summer or fall? Want to see something amazing, although super underrated? Chimney Pond Trail in Baxter State Park, Millinocket, Maine is the place to discover.
Sources:
https://www.alltrails.com/trail/us/maine/chimney-pond-trail
https://visitmaine.com/places-to-go/the-maine-highlands/Millinocket
https://www.5lakeslodge.com/katahdin-hiking-chimneypondtrail.asp