Colorado
Wines With a View! You'll Love Wineries on the Western Slope
Our favorite vineyards in Western Colorado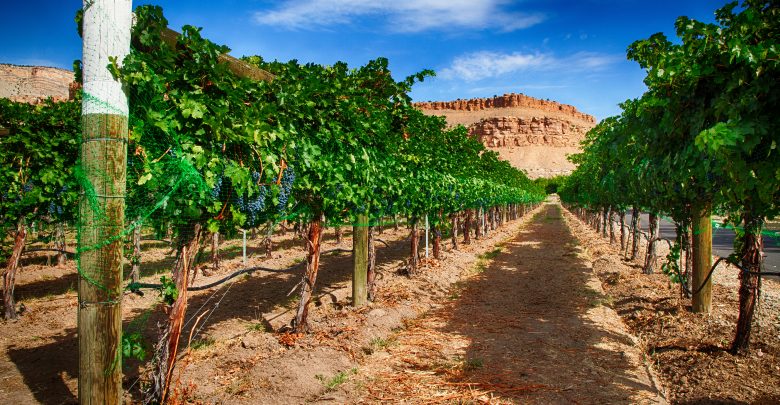 Western Colorado may not bring visions of world-class vineyards, but it should. Nestled at the base of the Grand Mesa and Bookcliffs along the Colorado River lies the town of Palisade, which has the perfect microclimate – sunny days, dry air and cool nights – to grow a wide variety of fruit in the high desert, including grapes.
The home of the Colorado Mountain Winefest, Palisade and the surrounding area boasts two-thirds of the state's wineries. Most wineries offer tastings or for a nominal fee and, if you find the right wine for you, many have wine clubs. Take a pre-arranged wine tour, pick up a winery map at any of the establishments for a self-guided tour or rent a bike for a more leisurely visit.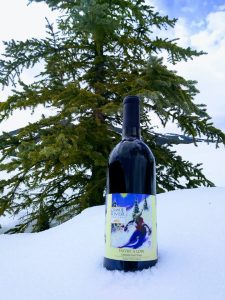 Right at the base of the Bookcliffs is Grande River Vineyards, an award-winning winery specializing in Bordeaux and Rhone varietals. Grande River offers a free self-guided tour of the demonstration vineyard, followed by a complimentary guided tour of the crushing area, fermentation tanks, barrels, bottling and tasting room. If you stop by in the summer, be sure to check out their Heard it Through the Grapevine Summer Concert Series.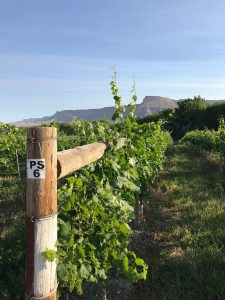 A longstanding Colorado winery, the Carlson family was a pioneer in Colorado winemaking and continues to successfully run the winery with a concentration on fine wine that people enjoy drinking. You'll notice they had fun naming their wines with the Fat Cat, Laughing Cat, and Cougar Run monikers. Nationally and internationally recognized, the easy-drinking wines cover whites, reds, fruit, and dessert.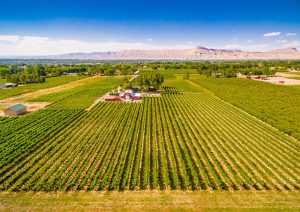 If you're looking for a fun place to hang out with friends, taste wine, enjoy a glass and play some corn hole, Mesa Park Vineyards is perfect for you. The newly renovated tasting room in the vineyards big red barn offers you cabernet franc, merlot, cabernet sauvignon, Viognier, Riesling, rosé, and fine dessert wine.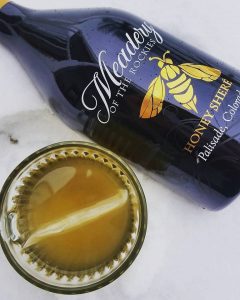 While you're hitting a few of the wineries in the Palisade area, try out a mead, or honey wine, at Meadery of the Rockies. Here they use a wide variety of the local fruit and, of course, honey to make a full range of sweet meads. They offer traditional meads, fruit blends, and dessert wines. The Chocolate Cherry Satin mead is worth the stop!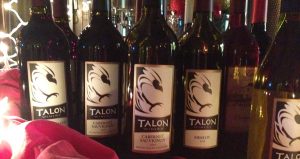 Talon Winery is known for its award-winning fruit-forward blend of wines. The family-run winery has a long history in the California and Colorado wine industries with the Talon brand coming to fruition in 2005. Using grapes grown in the area, the winery produces a number of varietals and blends.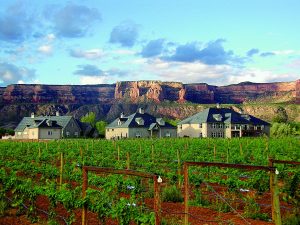 This winery at the base of the Colorado National Monument in Grand Junction produces only six varieties – chardonnay, merlot, cabernet sauvignon, Riesling, Syrah, and port – and they do them very well. Tastings are welcomed at the tasting room and on this property is an inn and conference center, so Two Rivers can serve as your base camp. Check the website for special concerts among the vines.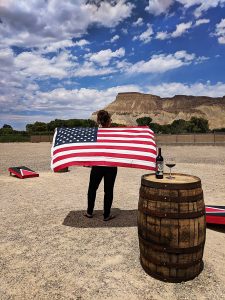 Red Fox Cellars is a fun place to stop as you bike Palisade's Fruit and Wine Byway. A newer addition to the Colorado wine scene, Red Fox offers up great wine, but they also have innovative wine cocktails, a unique selection of fruit wines and ciders. It is definitely a place for you to kick back and relax.