Virginia
Is it Time to Take the Family to Colonial Williamsburg? You Bet it Is!
Combining fun and history, it's the perfect family trip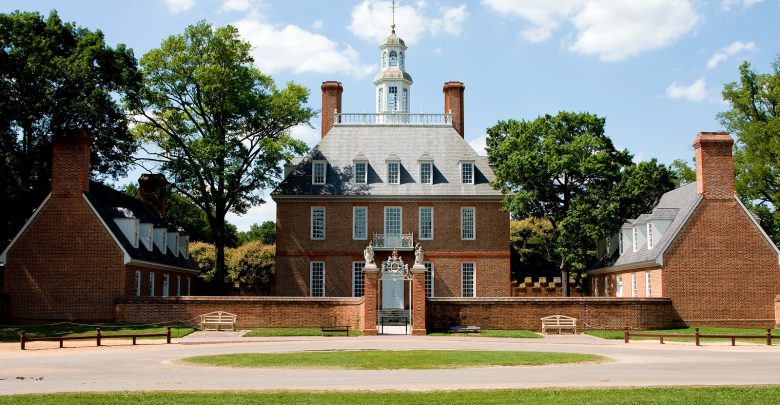 Each year, people from all over the country—and some from other countries—travel to Colonial Williamsburg in Virginia to check out the amazing sights and sounds offered by this living history museum. Among these people are history buffs, seniors, and young couples. However, the vast majority of visitors to this fantastic attraction are families.
We definitely don't blame families for this. In fact, we can totally see why a family might choose this as their vacation destination. From entertainment to education, this place really has it all, and they do it all quite well.
Wondering if it's time to take your family to Colonial Williamsburg? We'd go ahead and say, "Yes, it is!" Here's why.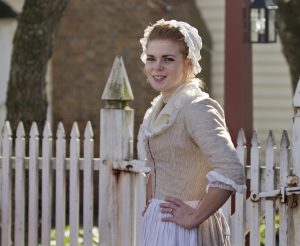 Step Back in Time
For starters, Colonial Williamsburg is an incredible step back in time. As a visitor, you'll be given the opportunity to wander around town and see things the way they might have been during colonial times. You can meet the townspeople, witness a court hearing, and much, much more. Obviously this is all very educational, but it's also super fun. After all, how many times are you given the opportunity to visit the past to see the day-to-day lives of people from another era?
Play Dress-Up
People who visit Colonial Williamsburg, and especially children, are encouraged to dress up in period clothing. Obviously, this is just perfect for those who enjoy a good game of dress-up. It also makes the entire experience much more immersive, as you (or your children) will get to experience what it was like to wear the restrictive clothing of the time. If you can, try to join in some chores while wearing your period clothing. This is sure to give you a newfound appreciation for modern clothing.
Try New Foods
While you're trying the past on for size, why not throw in a historically inspired meal to round out the experience? There are several taverns in Colonial Williamsburg that are happy to serve your family a meal straight out of the 1700s. Not only that, but the setting is also very similar to what may have been found in a tavern at that time, making the entire meal a super delicious and immersive history lesson to remember.
Learn Something New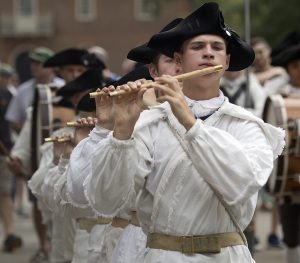 As mentioned before, a trip back in time is obviously going to present learning opportunities around every corner. In order to take full advantage of this, be sure to visit as many shops and homes as possible.
Each shopkeeper, homeowner, and tradesman has something awesome to teach your family, and some will even let you get hands-on. You can learn how horseshoes were made by visiting the blacksmith, get a peek into how children played by visiting the Geddy House, or learn about coffee shops of the 18th century (and try some of their coffee or drinking chocolate) by spending time in the coffeehouse.
If these educational opportunities aren't enough for you, you might also want to join one of the many scheduled classes and activities that happen throughout the day. Most are included with the price of your ticket, and all are worth seeing.
Of course, there are also museums and tours available to round out the educational aspect of your trip. These are ideal for families with older children or kids who are extremely interested in the time period represented in Colonial Williamsburg.
Something for Everyone
One of the best things about Colonial Williamsburg is that it truly does have something for everyone. This means that when you take your family, you aren't likely to hear a lot of complaints. If anything, you'll all be excited to visit again someday. This is unusual in an attraction, and a welcome change of pace for those families who can't usually agree on where to go and what to do.
Unusual Souvenirs
Most gift shops are pretty standard and include similar items no matter where you happen to be. This isn't the case in Colonial Williamsburg. Here you'll find an enormous number of super unique gifts and souvenirs to take home. From handmade, historically accurate toys and games to books that tell all about the 1700s and the American Revolution, you won't be hurting for neat things to take home. Be sure to pick up a few things to share with family and friends in addition to the items you purchase to commemorate such an incredible trip.
Immerse Yourself
Obviously, a visit to the Colonial Williamsburg living history museum is an immersive experience like none other. However, most people don't know that they can make their entire trip an immersive experience by staying in a Colonial Williamsburg property.
The Williamsburg Inn provides an upscale, colonial-inspired experience, complete with all the bells and whistles you might expect from an elegant resort.
Meanwhile, the Colonial Houses give guests an authentic 18th-century lodging experience. Stay in one of the taverns for an idea of what a period traveler may have experienced, or choose to rent an entire home for a family reunion or other large gathering. Either way, you'll be fully plunged into the world of 1700s America, something not many people get the chance to experience.
Fun Shopping
Besides the attraction itself (and besides the gift shops mentioned earlier) Williamsburg also houses some awesome shopping opportunities. The entire downtown area is incredibly walkable and plays host to candy shops, toy stores, and dozens of adorable boutiques. This area makes for an awesome day away from the resort. Be sure to grab a bite at one of the many well-reviewed restaurants in the shopping area!
Colonial Williamsburg truly is an amazing family vacation destination. Go ahead and book your journey back in time today so you can see for yourself all the amazing things this attraction has to offer.