California
The Perfect Weekend in San Diego? Here Are Some Ideas
You'll love everything the city has to offer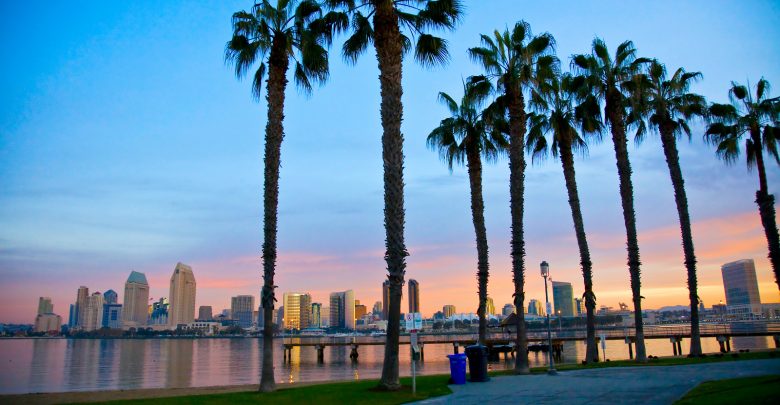 San Diego is chock full of awesome things to see and do. From museums to beautiful nature, this city truly does have it all. On top of that, the weather in San Diego is nearly always sunny, making it an ideal place to get away from it all.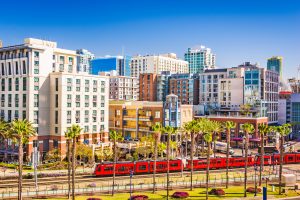 No matter where you're coming from, San Diego promises plenty of good times to take back with you. The trick is squeezing it all into one trip. This becomes especially difficult if you only plan to spend one weekend in the area. In these cases, you really have to pick and choose what you do, and going in with a plan ensures you see everything you possibly can without wasting any time wandering or meandering.
Wondering where to start with your plans? Doing an internet search pulls up so much information it can be overwhelming. For this reason, we've taken it upon ourselves to narrow down the options to the best of the best.
By choosing things off this list, you can rest easy knowing you'll have an excellent time, eat excellent food, and stay in the very best accommodations for your tastes/budget/travel style.
What to Do
First, let's address the question of what to do. In San Diego, the problem isn't finding something to do, but rather picking a handful of things out of a list of dozens. The list below includes 7 carefully selected attractions that are perfect for filling your weekend away from home.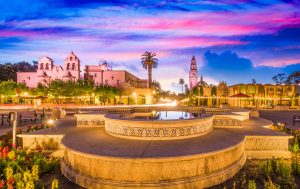 Balboa Park
A gorgeous park that offers walking paths and other well-maintained public facilities. This park also houses museums and the famous San Diego Zoo. Bring a picnic and enjoy a few hours exploring this beautiful area.
San Diego Zoo and Safari
No visit to San Diego is complete without a visit to the well known San Diego Zoo. This zoo is easily one of the best in the country and quite possibly one of the best in the world. To enhance the experience, go on one of the safaris offered.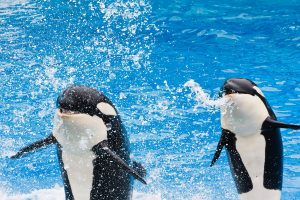 Seaworld
Do you enjoy viewing amazing sea life? Are roller coasters your thing? Maybe you have a kiddo who loves Sesame Street? If you answered "yes" to any of the above, Seaworld San Diego might just be the best weekend destination for you.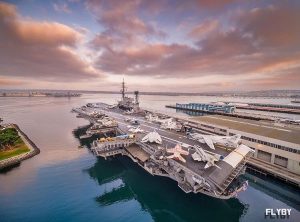 USS Midway Museum
An amazing military aircraft museum built aboard an enormous aircraft carrier, the USS Midway Museum is a unique and exciting experience. This is especially true for those who have an interest in the military, but most people will find the museum informative and entertaining.
Maritime Museum of San Diego
Those who are interested in maritime history will enjoy the Maritime Museum of San Diego. Among other things, the museum offers guests a chance to view the largest collection of historic sea vessels in the country.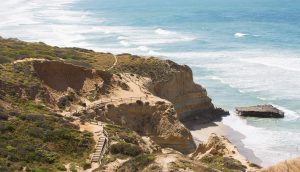 Torrey Pines State Reserve
This is a lovely coastal state park with plenty of hiking trails, beaches, and scenery to keep a person entertained for hours. Stand on the cliffs to watch for whales or head to the lagoon to see some amazing birds. No matter what you decide to do, be sure to bring a camera!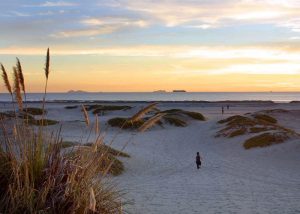 Coronado Beach
Finally, we mustn't forget to mention our favorite area beach—after all, who could visit this warm coastal city without visiting the ocean? Coronado Beach is absolutely amazing, and in our opinion, one of the best in the state of California.
What to Eat
Of course, in between all those fun things you'll be doing, you're going to want to eat something. Luckily, San Diego has plenty of restaurants to choose from, and nearly all of them are tasty. That said, some are definitely more delicious than others. We've listed some local favorites below.
Urban Solace
A lovely, modern eatery serving up delicious comfort food, Urban Solace is well-reviewed for a reason. In fact, we'd be happy eating this food every single day of a vacation.
The Mission
Another great one, The Mission offers a super interesting menu filled with Latin-Asian fusion foods. If you're looking for something out of the ordinary but still yummy, this is your place.
Carnitas' Snack Shack
Tacos anyone? Carnitas' Snack Shack is the place to go. This little food joint is tasty, easy on the wallet, and the perfect place to hang out with friends.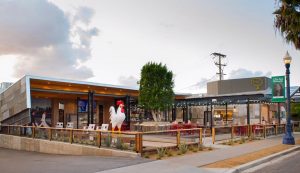 The Crack Shack
To be honest, the name of this place might make a person want to skip it. Don't! The Crack Shack serves up some seriously amazing chicken and egg dishes in a fun and laid-back environment. An excellent choice for most occasions.
Hodad's
Nothing says vacation more than a delicious burger on the beach. Hodad's has you covered in this arena, and they do a darn good job of it. Burger eaters should all swing by this place while they're in town.
Where to Stay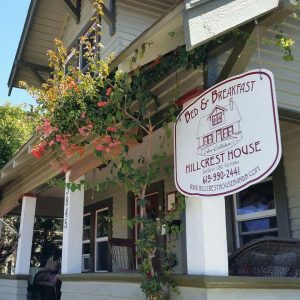 After a day full of fun, a place to rest your head is essential. For some, this will mean pitching a tent. For others, it will look more like a luxury hotel. No matter what kind of lodging you prefer, San Diego has something that'll work for you.
Hillcrest House Bed and Breakfast
Those looking for a bed and breakfast option will appreciate Hillcrest Bed and Breakfast. This place is warm, welcoming, and everything you expect a B&B to be.
Campland on the Bay
Prefer the complicity of camping? If so, Campland on the Bay is the place for you. Not only will you have the experience of sleeping out in nature, but you'll also save a few bucks while you're at it.
Hilton San Diego Bayfront
Wanderers who prefer a super luxurious lodging experience will love the Hilton San Diego Bayfront. This hotel offers a whole array of awesome amenities, as well as a lovely view.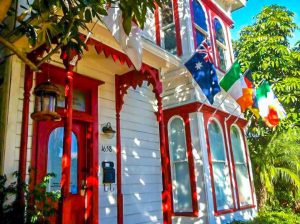 ITH Adventure Hostel San Diego
Traveling alone and need to save a few bucks? The ITH Adventure Hostel San Diego is an excellent place to stay on a budget without sacrificing much in the way of comfort. In fact, many prefer this hostel over a hotel room!
Kings Inn San Diego
Last but not least, the simple, budget motel option. Kings Inn San Diego fills the budget motel role quite nicely. It is clean and well kept, but offers very little in the way of frills. This means a cheaper rate for those who don't have a lot to spend.