Tennessee
From The Civil War to Elvis: Tennessee's History Is America's Story
9 American history sites you must see in 'The Volunteer State'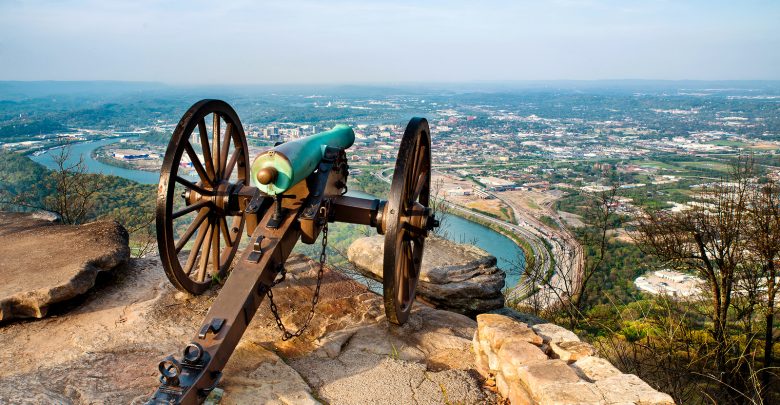 One of the most fun things to do when traveling is seek out awesome historic sites. Our country has a relatively short but colorful history that's incredibly interesting to learn about. This makes going to see American history sites a fun activity that the whole family will enjoy. To top it off, seeking out these sites will provide educational opportunities that are leaps and bounds better than anything a history book can offer.
Wondering what kinds of historic sites are available to see in Tennessee? Well, as is the case with most states, more has happened here than you probably know. Below are the top 10 American history sites found in the great state of Tennessee.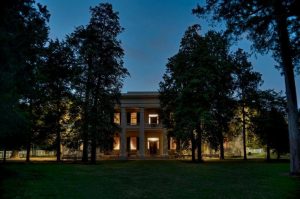 #1: The Hermitage
Andrew Jackson's home and plantation, The Hermitage is something that is definitely worth seeing. The house and grounds are beautiful, and the history behind them is fascinating. During your visit you will learn about the life of Jackson and his family, but also about the many slaves who lived here working the cotton crops. This is a great place to visit to introduce children to this period in history and the things that happened then, both good and bad.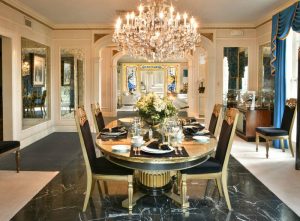 #2: Graceland
Anyone who is a fan of Elvis Presley needs to see Graceland. In fact, even those who wouldn't necessarily call themselves fans find this a fun and interesting place to visit. Explore the vast and beautiful home of The King himself, check out his automobile collection, and visit a museum all about the man. Don't forget to have at least one meal while there and grab a peanut butter and banana sandwich in honor of Elvis!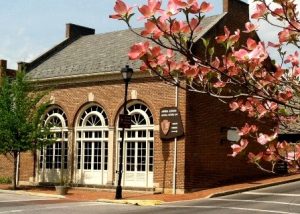 #3: Andrew Johnson National Historic Site
Andrew Johnson's presidency may have been controversial, but that just makes his life even more interesting to learn about. For this reason, we highly recommend a visit to Andrew Johnson National Historic Site. This site is run by the National Parks Service and includes two of the president's homes, as well as a fantastic visitor center.
Learn all about our nation's 17th president, and help keep things interesting for the kids by having them participate in the Junior Ranger program and earn a badge for their efforts.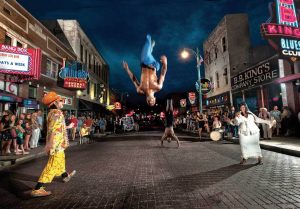 #4: Beale Street Historic District
No visit to Memphis is complete without a visit to Beale Street. This famous street may have a bit of a seedy history, but that doesn't take away from the incredible role it played in the shaping of music.
Do a bit of reading before visiting this fascinating historic district, and add to the history lesson by taking a guided tour of the place. Be sure to pop into the museums up and down the stretch of road, and enjoy some music while you're at it.

#5: Old Natchez Trace
Old Natchez Trace is not only a historic site, it's also a gorgeous place to spend some time in nature. This 444-mile trail has been used for hundreds of years by both animals and humans to get from place to place, and because of this, there is some seriously amazing history behind it.
There are markers along the way pointing out significant historic sites, and a bit of reading will help fill you in on the details. Drive the Natchez Trace Parkway for a fast way to see the scenery, or take a hike to really immerse yourself in the beauty of the trail.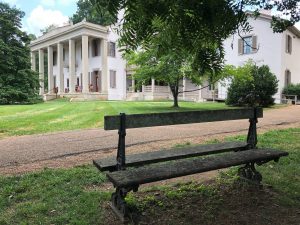 #6: Belle Meade Plantation
Another fantastic plantation, Belle Meade Plantation in Belle Meade, TN  is well worth seeing at least once. Unlike Andrew Jackson's Hermitage, this plantation site does not focus on teaching guests about one individual. Instead, the focus of this historic attraction is on what life was like on such a plantation in the 1800s.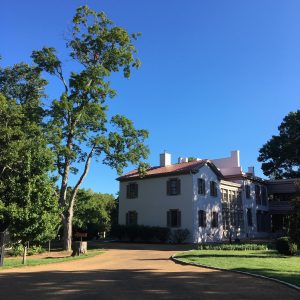 All of the typical plantation buildings can be found here, including an enormous house, a carriage house, and a tiny slave cabin which would have housed two families at the time. This is an eye-opening peek into the past that people of all ages can enjoy.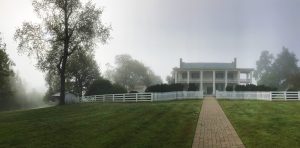 #7: Carnton Plantation
Yet another historic plantation, Carnton is a great place to visit for a Civil War history lesson. This plantation and the buildings there played a significant role during and following the Battle of Franklin during this war, becoming a makeshift hospital for wounded soldiers and serving as a cemetery for some unfortunate souls.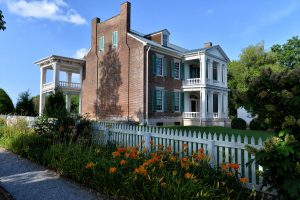 At this historic attraction, visitors can learn about this battle as well as the day-to-day lives of the residents of the plantation. The living history exhibits are a great way to make history fun, and the amazing grounds are perfect for an afternoon stroll.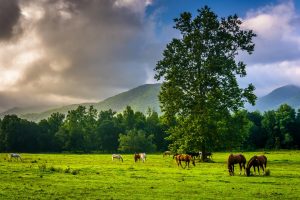 #8: Cades Cove
Cades Cove is a lovely valley located in the Great Smoky Mountains. It is one of the most popular destinations in the national park and has a rich and interesting history. For hundreds of years, the cove was a popular hunting grounds for Native Americans. Sometime around 1820, European settlers began making themselves at home in the cove, and by 1830 the population had swelled to around 270.
When visiting today, guests can still see several of those buildings from the 1800s including an old grist mill and three churches. All have been restored, meaning you can get a feel for what the buildings may have looked like when they were still in use.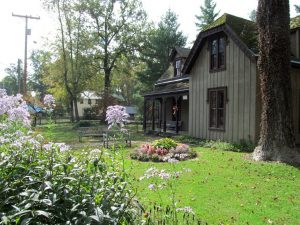 #9: Historic Rugby
A truly unique place to visit, Historic Rugby was built in 1880 as an experimental utopian community. The experiment largely failed. However, a few people did stick around to maintain a small community of their own. The buildings in this village have been well preserved, meaning guests can visit true Victorian-era homes, shops, and other structures. Tours are given daily, during which visitors learn all about the rich and amazing history of the place.
Go ahead and hit the road to steep yourself in some amazing history and have some seriously fun times! You won't regret it, and you might even learn something new.