Idaho
With Staggering Vistas and Amazing Resorts, Idaho Will Capture Your Imagination
These are the 10 places you have to see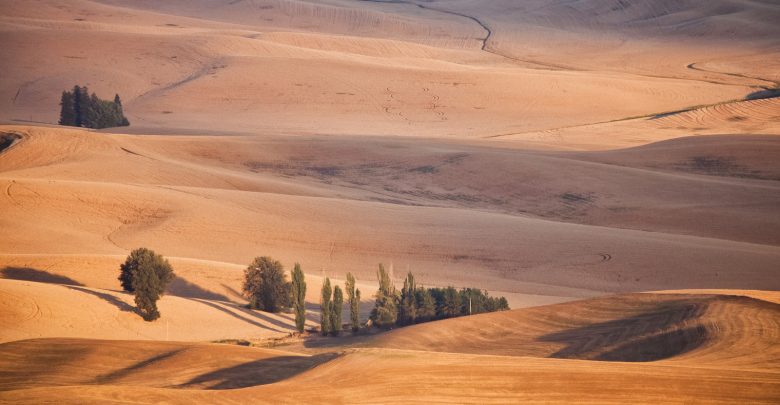 Though Idaho is not commonly thought to be a great destination for exploration, it is truly just an underrated state. Idaho is home to unbelievable amounts of natural beauty as well as interesting cities and towns. Go skiing, go rafting, go hiking, go shopping, go eating – you can do it all in Idaho. These are the top ten places you should plan to see this year in Idaho.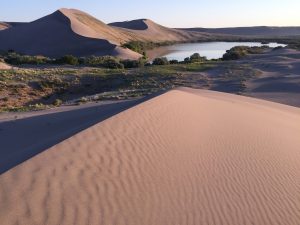 Bruneau Sand Dunes
The Bruneau Sand Dunes are located within the Bruneau Dunes State Park. Within the park is the tallest sand dune in North America with a peak of 470 feet. You can navigate the dunes in hiking boots or you can go sand-boarding (rentals available there). Other activities you can do in the park include fishing in the lakes at the base of the dunes, horseback riding, picnicking, or look at the stars through telescopes at the Observatory in the park. Located in the southwest part of Idaho, Mountain Home and Bruneau are the closest towns, and Boise is only an hour away.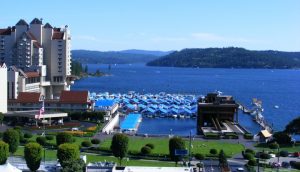 Cour d'Alene
Located 30 miles east of Spokane, Wahington, this town is one of the most beautiful spots in the country. Though positively freezing in the winter, there is a Christmas lights cruise on the famous Cour d'Alene lake that might make the trip worth it that time of year. If you'd rather not be cold, the summer is practically perfect in this lakeside town. Cour d'Alene is a top golf destination, on top of being a center for art, outdoor adventure, and community. In a given week, you could go to the farmers market, a jazz concert, a bingo game, a golf tournament, and a food festival. Of course, you'd just need to check the schedule on the town's website in advance, but fun activity both outdoors and indoors is guaranteed.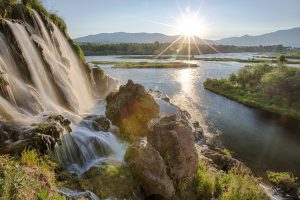 Hells Canyon Recreational Area
Dancing the line that borders Oregon and Idaho is the Hells Canyon Recreation Area. The canyon is home to the deepest gorge in North America and is filled with scenic vistas that rival any on the continent. Snake River runs through the middle of the canyon. You can go white-water rafting here as well as hiking, fishing, and horseback riding. Heavens Gate Overlook is the best spot to look over the canyon – you can reach the overlook on a steep and winding gravel road from the south end of Riggins, Idaho. Fun fact: there is an indication that humans lived here 15,000 years ago.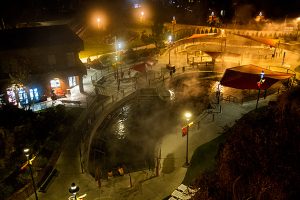 Lava Hot Springs
This town is nestled in between naturally occurring hot springs, making it a great getaway if you'd like a long weekend surrounded by nature. During your visit, you can float the Portneuf River on an innertube. While in the area, you can also visit historic Chesterfield – a town 40 minutes north that has not been inhabited since the 1970s but was left in the same state it was in when abandoned decades ago. Other activities include swimming in the Lava Hot Springs Olympic Swimming Pool & Waterpark – a spot complete with water slides, a splash pad, and high diving platforms as well as indoor and outdoor lap pools; hiking in the Bannock and Portneuf Mountains; exploring Lava Hot Springs downtown; and ziplining.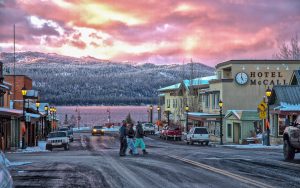 McCall
This tiny town is located on Payette Lake and it's one of the prettiest spots in Idaho. In the summer, you can go huckleberry picking, hiking, swimming, paddle boarding, boating, and more. In the winter, you can go skiing, cross country skiing, snowmobiling, or you can go hang out in a yurt. This is a beautiful spot to celebrate holidays from the 4th of July to Christmas.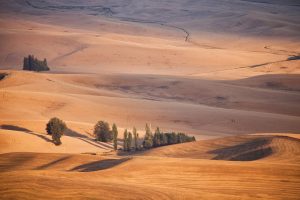 Rolling Hills of the Palouse
The Palouse is a 4,000 square mile region of rolling hills made of loess – a loosely compacted yellowish-gray deposit of windblown sediment – and covered in lush grass. It stretches from north of Lewiston, Idaho to south of Lake Cour d'Alene. This area is the world's leader in the production of soft white winter wheat. Remote and beautiful, this is a great place to go rest and "get away." It's especially appealing to photographers as the landscape is unique and difficult to find elsewhere in the US.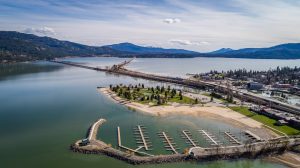 Sandpoint
Sitting along the shores of Idaho's largest lake, Lake Pend Oreille, Sandpoint is a beautiful and bustling city that offers plenty of activity as well as natural beauty. It is home to Schweitzer Mountain Resort, Idaho's largest ski resort. While visiting the city, you can go biking through parks, boating on the lake, swimming, or you can explore the downtown.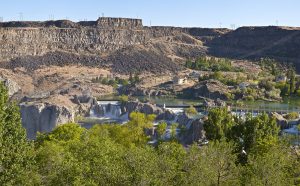 Shoshone Falls
This waterfall is located on the Snake River in Idaho. It is often referred to as the Niagara of the West as it is quite large and majestic. Formed by flooding about 14,000 years ago, it was once an important fishing and trading place for Native Americans. After settlers came in, it became a tourist attraction. The city now owns a park that surrounds the waterfall, so it is preserved and available for enjoyment by the public. Visiting this place is like dipping into a bit of history as it is a spot that travelers on the Oregon Trail would stop at on their way west.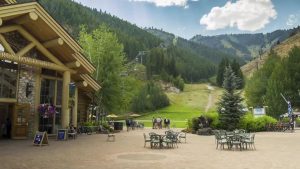 Sun Valley
Sun Valley is perhaps one of the most beautiful spots in Idaho, and it is a major hub for skiing. The Sun Valley Resort has turned the town into a destination for people all over the country. The slopes on Bald and Dollar Mountains offer plenty of ski lifts, a 26,000 square foot family center where you can sign up for ski lessons and rent skis, and plenty of restaurants. When it's not ski season, you can hike, bike, fly-fish, golf, bowl, and see live music in town.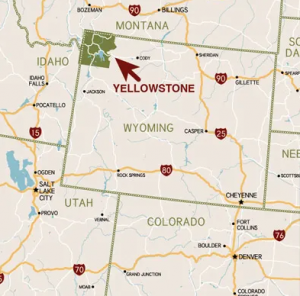 Yellowstone National Park
This park is globally renowned – and for good reason. A trip to Yellowstone is worth a few nights of camping so you can see all the best sights. While there, you can watch geysers erupt and see colorful hot springs. Yellowstone is the largest active geyser field in the world and Old Faithful, the most famous geyser, is there. You can see wild animals including bears, wolves, bison, eagles, swans, and moose. Experience the "Grand Canyon of the Yellowstone," hike one of its many trails, go rafting, attend a rodeo nearby, go fishing, hunt for rocks and fossils, and immerse yourself in Native American culture by attending a powwow at a nearby Native American reservation.