Pennsylvania
You'll Love the Thrill Rides, Water Parks, and Other Summer Adventures in Pennsylvania
Here are some super fun, warm weather attractions across the Keystone State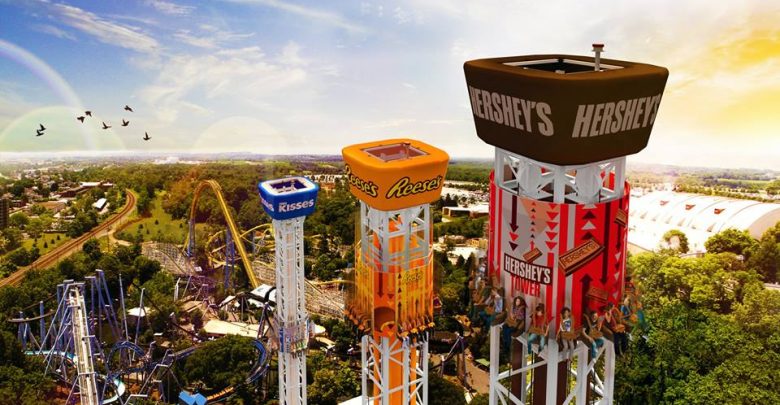 When traveling in the Northeast of the United States, many travelers enjoy visiting popular destinations such as New York City, the Jersey Shore, and more, but another nearby state has plenty of amazing activities to enjoy, especially in the warm summer months. Pennsylvania was the second state admitted to the union in 1787 and has a rich history that includes some of the most important moments of American history such as the Battle of Gettysburg and the signing of the Declaration of Independence.
In addition to these important historic moments, Pennsylvania is also home to some amazing locations for guests to visit during the summer months that include everything from roller coasters and major league sporting events to family-friendly attractions and cultural experiences. With so much to see and enjoy in the state, it is definitely worth planning a summer vacation! Here are six super fun activities for your summer in Pennsylvania!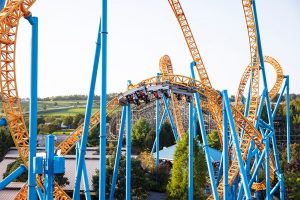 Hershey Park
One of the most popular destinations in all of Pennsylvania is the town of Hershey, made famous by chocolatier Milton Hershey. In addition to the Hotel Hershey, a museum, and a chocolate factory, the biggest attraction in the town is Hershey Park which is always popular in the summertime. Featuring more than seventy attractions, the theme park is the perfect location for visitors of all ages thanks to the perfect mix of thrilling rides and family-friendly experiences. Thrill seekers will enjoy popular roller coasters such as Great Bear, Storm Runner, Fahrenheit, and Skyrush, and those who are looking for family-friendly experiences can enjoy classic attractions such as the carousel, Kissing Tower, Ferris wheel, monorail, and more. Hershey Park is also home to its very own water park that features slides, tube rides, a wave pool, and more that is included in every admission ticket. With so much to see and enjoy, Hershey Park is a must do for any summer trip to Pennsylvania.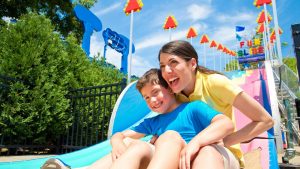 Dutch Wonderland
Lancaster, Pennsylvania is home to another theme park that appeals strictly to families and offers a wide array of activities and attractions that are best enjoyed in the beautiful and warm summer months. Dutch Wonderland opened in 1963 and has always strived to focus on creating entertaining experiences for children. Featuring over thirty attractions, families are sure to love enjoying rides on the Merry-Go-Round, Leapin' Frogs, Sky Ride, Bumper Cars, Joust Family Coaster, and Frog Hopper. The hot summer months are especially enjoyable at Dutch Wonderland as families can put on their swimsuits and spend time in Duke's Landing, a water play area featuring slides, a splash and play area, and more. Visitors who plan on spending time in Pennsylvania in the summer and are also traveling with young children should definitely plan on a stop at Dutch Wonderland for an absolutely amazing time!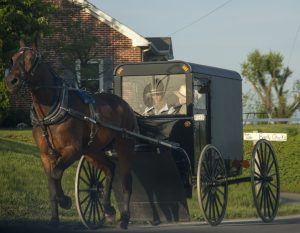 Amish Country
In addition to Dutch Wonderland, Lancaster, Pennsylvania is home to a large Amish population that brings culture and wonderful experiences to life for visitors to enjoy. Featuring rolling hills and quaint farms and buildings, Amish Country brings a charm and uncomplicated approach to life to guests. While traveling through the area, it is not uncommon to spot a horse and buggy sharing the road with cars, and there are plenty of locations to explore and learn more about the community at. From mercantile locations where hand made goods such as furniture and décor are sold to marketplaces featuring fresh produce and baked goods, there are plenty of opportunities to learn more about the Amish community while enjoying all that the area has to offer. A great activity to enjoy in the area in the summer months are the Amish Mud Sales where countless items including everything from handmade wares to livestock are sold for the right price. With culture and natural beauty abound, a trip to Amish Country in Lancaster is a wonderful way to spend a summer day!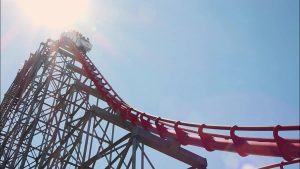 Dorney Park
Allenton, Pennsylvania is situated Northwest of Philadelphia and is home to another theme park that is very popular with locals and travelers in the summer months. Dorney Park has a very lengthy and interesting history that dates back to the 1960s when Solomon Dorney built an estate that he decided to turn into an attraction for the public. Over the years, the number of attractions grew as the property changed ownership, and today Dorney Park is home to the perfect combination of thrilling and family-friendly experiences to be enjoyed. Thrill seekers can strap into roller coasters including Talon, Hydra, Thunderhawk, and Steel Force, and families can enjoy more tame attractions such as the Antique Carousel, Ferris Wheel, Road Rally, Wave Swinger, and Sea Dragon. In addition to the attractions, Dorney Park also features Wildwater Kingdom where guests of all ages can explore water-based activities and attractions sure to help them cool off in the hot summer months.
Camelback Resort
The Poconos are one of the most popular areas to visit in Pennsylvania, especially in the summer months when the weather is warm and outdoor activities are even more enjoyable. Camelback Resort is the perfect location in the Poconos to enjoy time at in the summer as it is home to Camelbeach Mountain Waterpark which features nearly forty attractions designed with all members of the family in mind. With slides, wave pools, splash and play areas, and more, a hot summer day is the perfect time to explore all that Camelbeach Mountain Waterpark has to offer. While the summer is usually a gorgeous time of year, rainy days do happen, making it the perfect time to instead visit Aquatopia, an indoor water park at Camelback Resort that also features an array of family-friendly activities and ways to cool off. No matter what the weather in the summertime, a visit to Camelback Resort is a wonderful way to spend time!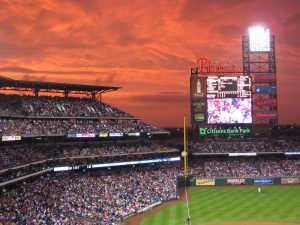 Phillies Game
Travelers to Pennsylvania who are fans of baseball simply have to head to Philadelphia to enjoy a Phillies game on a beautiful summer day. Citizens Bank Park has been the home of the team since its completion in 2004 and boasts a capacity of over forty thousand people per game. In addition to the entertainment of the Phillies Game itself, the stadium is home to The Yard, a massive interactive baseball experience geared towards children located in the outfield. Adults who are looking to enjoy some time while in Citizens Bank Park can head to Pass and Stow, a huge outdoor area home to a beer garden, dining options including Shake Shack and Foundry Pizza, and a family-friendly sports bar area to cool off and enjoy a drink at. Enjoying a Phillies game while in Pennsylvania is the perfect way to enjoy a summer day since it features fun and entertainment for the whole family!