North Dakota
Check Out the Most Beautiful, Fun and Interesting Sights in North Dakota
These are the ND attractions you definitely want to see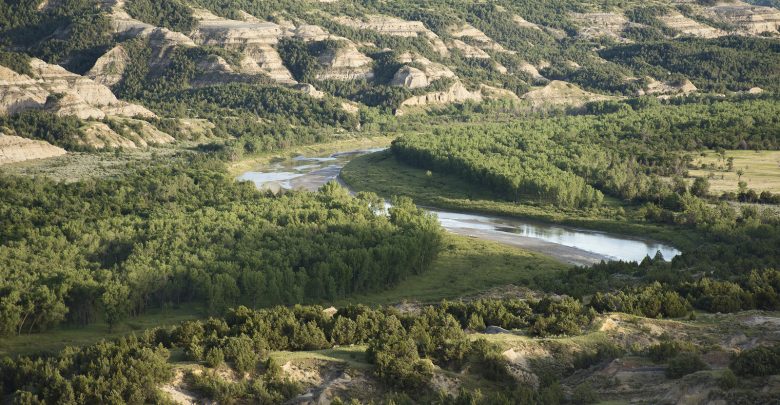 North Dakota and its sister state South Dakota each earned their stars on the American flag on November 3, 1889. Because they were added to the union on the same day, each is considered the 39th or 40th state to join the country. (It usually just depends on who you ask.)
North Dakota is home to more than 760,000 people. It has the most churches per capita of any state, and the highest percentage of church-going Americans live in the Peace Garden State. The town of Rugby is the geographical center of North America. The Roughrider State also boasts 3 national parks and 13 state parks. North Dakota carried a great significance for President Theodore Roosevelt, who was once quoted as saying "I would not have been President had it not been for my experience in North Dakota." So what's so amazing about North Dakota? Check out these five must-see attractions and find out for yourself!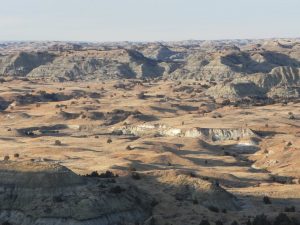 Theodore Roosevelt National Park
Teddy Roosevelt will ever be known as our country's great conservationist President. Long before Roosevelt ever entered the political arena, he headed west to the Dakota Territory to hunt bison. The Dakotas weren't yet states and Roosevelt loved the unfamiliar terrain. He would later purchase a ranch in the territory. He had his hopes set on being a cowboy and a rancher, but much of what he knew about that lifestyle was second-hand knowledge, rather than first-hand experience.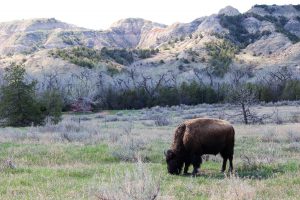 Long after Roosevelt's days, the National Park Service founded the Theodore Roosevelt National Park in western North Dakota. It was established on November 11, 1978, nearly a century after Roosevelt's initial visit to the Dakotas. The park encompasses more than 70,000 acres, or 110+ square miles of land. It preserves three geographically-separated areas of badlands in Western North Dakota. The North Unit lies south of Watford City. The South Unit is located near the tiny town of Medora. Roosevelt's Elkhorn Ranch is located between the North and South Units west of Fairfield, North Dakota.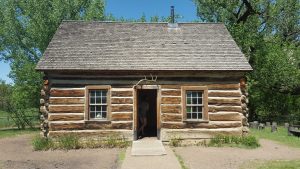 One of the park's attractions—the Maltese Cross Cabin—was a temporary home for Roosevelt. It traveled to Missouri for the St. Louis World's Fair and then to Portland, Oregon, for the Lewis and Clark Centennial Expo. It then traveled to Fargo, North Dakota, before spending some time at Bismarck—the capital of the state. It's a popular attraction at Theodore Roosevelt National Park.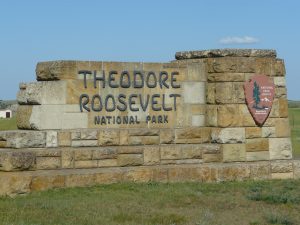 Activities inside the park include bicycling, canoeing, kayaking, fishing, hiking, horseback riding, and wildlife viewing. There are miles of walking trails in the park, and guided tours, as well as geology talks are also offered. One of the park's most popular activities is wildlife viewing. That's because the park is home to golden eagles, wild turkeys, bison, elk, bighorn sheep and other animals. For more information about this fascinating national park, visit www.nps.gov/thro.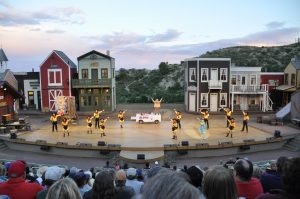 Medora Musical
Very few people live in the town of Medora, but what it lacks in population, it more than makes up for in family traditions and activities. The Medora Musical is a two-hour musical that includes singing, dancing, fireworks and live animals on stage. It hails as "an ode to patriotism and to Theodore Roosevelt" and "the greatest show in the West." The live performance takes place in the 2,900-seat Burning Hills Amphitheatre. The show is dedicated to Theodore Roosevelt's time in the Badlands—and to his hopeful cowboy days. Families enjoy the live band, live music, and variety acts. The show is performed evenings at 7:30 p.m. in the summer months. In 2019, the dates for the show are May 31 to September 7. Kids are admitted for free on Wednesdays and Sundays. Seniors enjoy a 15% discount on tickets on Tuesdays and Thursdays. Adult tickets start at $28 for military personnel and go up to $56.
In addition to the Medora Musical, the town of Medora offers a guided historic walking tour called "Footsteps into Medora's Past." The cost for this tour is $7 for adults and $3 for kids. Visitors to Medora can also enjoy a living history presentation by Theodore Roosevelt impersonator Joe Wiegand, called "A Teddy Roosevelt Salute to Medora." Tickets are $15 for adults and $7 for students. For more information about the town and its offerings, visit www.medora.com.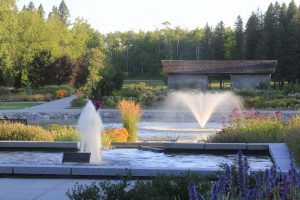 International Peace Garden
The International Peace Garden isn't your run-of-the-mill city arboretum. Rather, it's a 2,300-acre park that celebrates the peace between the United States and Canada that has been present for more than 200 years. It was opened on July 14, 1932. Approximately 50,000 people attended the celebration that day. Half of the International Peace Garden lies in North Dakota, and the other half lies on Canadian soil. The park is full of lush gardens and walking trails. Attractions at the park include the Carillon Bell Tower, which chimes every 15 minutes, the Peace Chapel and the Interpretive Center, which houses a restaurant, gift shop and conservatory with 3,000 cacti plants. There's also a historic lodge that was built in 1937, sunken gardens, formal gardens, a clock made of flowers and floral flags—the U. S. flag and Canadian flag made of flowers. There's even a 9/11 Memorial, which showcases beams from one of the World Trade Center towers that fell.
Activities at the International Peace Garden include cycling, canoeing and camping, among other things. The park has 36 fully-serviced private campsites. Some can accommodate small tents and others can accommodate large RVs. Many of the sites are surrounded by oak trees and aspen trees. For information on camping at the park or to plan your trip, visit www.peacegarden.com.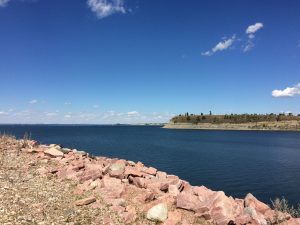 Lake Sakakawea and Garrison Dam
Garrison Dam is located about 75 miles upstream from Bismarck on the Missouri River. It was built between 1947 and 1953 and is one of the largest earthen dams in the world. The Army Corps of Engineers built the dam and offers tours of the dam's power plant. Lake Sakakawea has a surface area of 478 square miles and stretches from the Garrison Dam to the city of Williston. It averages two to three miles in width and is the largest man-made lake in North Dakota. The lake is a popular place for residents and visitors. Activities include boating, sailing, scuba diving, sightseeing, birdwatching, camping, and hunting. Fishing is very popular at Lake Sakakawea as well. The lake is full of smallmouth bass, channel catfish, walleye, Northern pike, chinook salmon and more. There are 1,300 miles of shoreline at the lake, and several marinas offer boating services—some of them even offer boat rentals. It's easy to make an entire day of a visit to Lake Sakakawea!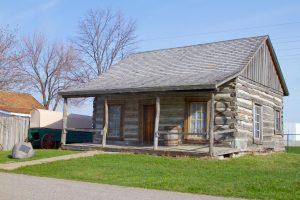 Bonanzaville U.S.A.
A visit to Bonanzaville U.S.A. in West Fargo, North Dakota, is like taking a step back in time. The 12-acre Bonanzaville has 41 different buildings and structures that serve to re-create a picture of life during the late 1800s when "bonanza" farms dotted the prairies. The buildings are replicas of those that would have been present in a small North Dakota town at the end of the 19th century, such as a log cabin, a blacksmith shop, a creamery, a saloon, a school, a bank, a barbershop, a drug store, a general store and other buildings.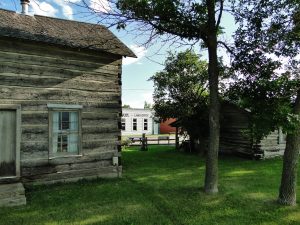 Bonanzaville is open May 1 through October 31. From May 1 to August 31, visitors are welcome from 10:00 a.m. to 7:00 p.m. Monday through Friday, 10:00 a.m. to 5:00 p.m. on Saturdays and noon to 5:00 p.m. on Sundays. From September 1 to September 30, Bonanzaville is open from 10:00 a.m. to 5:00 p.m. Monday through Saturday and noon to 5:00 p.m. on Sundays. From October 1 to October 31, it's only open on Saturdays and Sundays from noon to 5:00 p.m.
Admission to the main museum, rotating gallery and village is $12 for adults, $10 for military personnel and seniors and $6 for students (ages 6 to 17). Kids ages 5 and under are admitted for free. Special events at Bonanzaville include Military Appreciation Day in May and Paranormal Tours, which are offered twice each night—at 7:00 p.m. and 9:00 p.m. Admission is free to Military Appreciation Day, and tickets for the Paranormal Tours are $50 per person (must be 18 or older). For more information about Bonanzaville, visit www.bonanzaville.com.