North Dakota
Fun Fall Festivals Near You this Autumn
These autumn events are quintessentially 'north of normal' in ND
If you jump for joy at the first sign of changing leaves, can't wait to break out that sweater collection, and have a healthy obsession with all things pumpkin, then this article is for you!  There's a lot to love about fall, and one of the best ways to celebrate this colorful season is by heading to one of the many fall festivals you can find throughout the country.  If you live in North Dakota, or are planning a trip, you're in luck!  There are plenty of festivals near you that will give you your fall fix this season.  Here are a few of our top picks!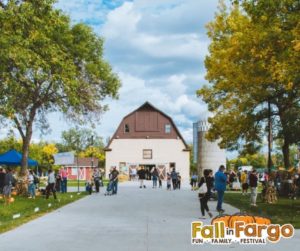 Fall in Fargo
Visitors can enjoy two full weekends of fall fun at Fargo Park 'Fall in Fargo' at the end of September.  Admission is completely free, and the location at Rheault Farm is a beautiful drive away from downtown Fargo.  Celebrate the fall with a straw bale maze, try your hand at some seasonal arts and crafts, and challenge a friend or family member to a carnival game.  Kids will love the clown performances, and they can get their faces painted by one of the festival's local artists.  But of course, the main event for pumpkin-loving fall fans will be picking the perfect pumpkin(s) from the farm's pumpkin patch!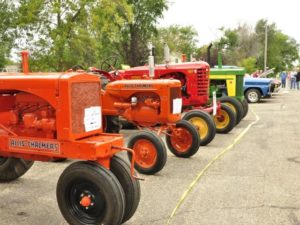 Aw Shucks! Corn Fest
We love a good fall pun.  But this fall festival in Garrison has more than just a fun name going for it!  North Dakota has a rich agricultural history, and the Aw Shucks! Corn Fest celebrates this history every September.  With a variety of activities to enjoy, such as live entertainment, vendors, a car show, games, contests, a tractor show, and even a cook-off, this harvest festival is a hit with local visitors and those visiting from farther away.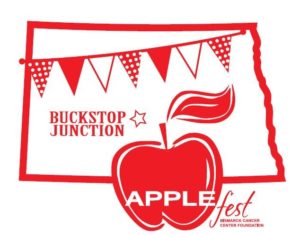 Applefest
Move over, pumpkins – it's time for apples to take center stage!  Applefest is held every September in Bismarck, and celebrates harvest and the area's history.  You can check out the historical buildings, try your hand at cupcake decorating, and enjoy the live music and arts and crafts.  There are fun activities for kids, like a scavenger hunt and inflatable obstacle course, and adults can check out the wine and beer tastings.  Need another reason to visit Applefest?  The festival is run by the Bismarck Cancer Center Foundation, and proceeds go towards all manner of services that assist patients with cancer and their families.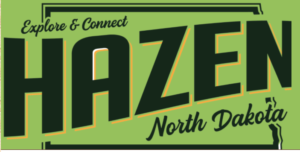 HarvestFest
The quiet town of Hazen bursts to life every fall during HarvestFest, a multi-day festival for the whole family.  The list of fun activities here just goes on and on!  Take part in a dill pickle canning contest, cornhole tournament, carnival, and street dance, or relax with some fresh lemonade and hotdogs.  For an adorable dose of the four-legged variety, stop by and watch the dachshund race, guaranteed to put a smile on every face.  HarvestFest also offers a classic car show, live music and countless vendors selling every product and service imaginable.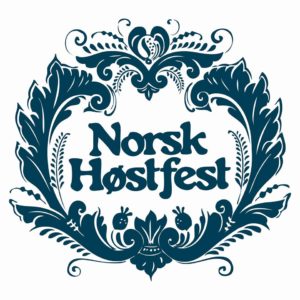 Norsk Høstfest
How much Scandinavian fun can you squeeze into 4 days?  Take a drive to Norsk Høstfest in Minot and find out!  This is the largest Scandinavian festival on the continent, and celebrates the nations of Norway, Sweden, Denmark, Iceland, and Finland.  You can explore the food, art, and entertainment of each country, purchase special hand-made Norsk products – and don't forget the Vikings!  It's the next best thing to actually traveling to Scandinavia, as the tens of thousands of annual visitors to the festival can attest to.  Once you visit, you'll know why the Norsk Høstfest calls it "Pure Scandamonium!"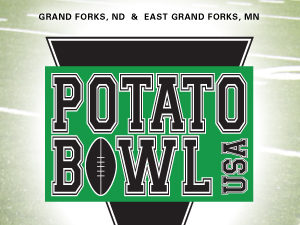 Potato Bowl
If you love football and potatoes, there's no better place to be in the fall than Grand Forks, where you'll find the renowned Potato Bowl.  Every year, two major potato-growing areas in America (North Dakota and Idaho State) compete in a famous football game with fans flocking from miles around.  But even if you're not a football fan, you'll enjoy the week leading up to the game, which includes a parade, baked potato bar, giveaways, fun run, and golf scramble.  And you won't want to miss the main event, the Simplot French Fry Feed, which is your opportunity to eat as many French fries as you want – for free! – as the festival tries to break their record for the most French fries served.  Free French fries AND football – who can resist that?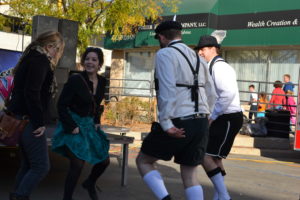 Oktoberfest
Of course, we could hardly call a fall festival list complete without an Oktoberfest entry!  There are plenty of Oktoberfest offerings throughout the state, such as Fargo's Oktoberfest, which is a hit with adults and children alike.  You can celebrate fall by participating in a pub crawl, beer sampling, or "keg Olympics".  Or check out the fun family activities, including a bean bag tournament, costume contest, wiener dog races (where else can you say you saw the "Running of the Wieners"?), carnival games and the fall market.  There's also more than enough live music and food to keep everyone fed and entertained!