North Dakota
The Northernmost Dakota Offers More than Meets the Eye
5 great spots you don't want to miss in North Dakota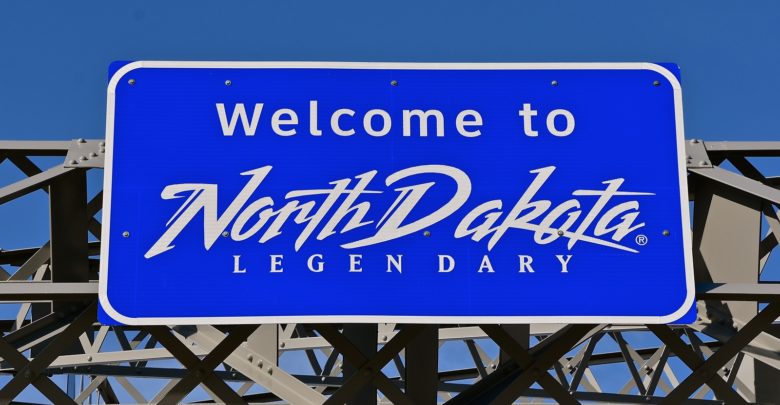 Comprising much of the Great Plains, North Dakota consists of nearly 90% farmland.  That may not seem to leave much room to explore but, as this list will help prove, there is still a lot that can be mined out of that 10%.  Below are five of the lesser-known attractions native to the Sioux State.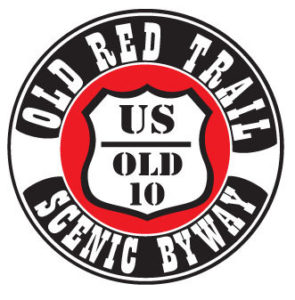 1. Old Red Old Ten Scenic Byway
We have all heard the expression about traveling on America's highways and byways, but how many of us have actually given much thought to what makes a road a byway?  Put simply, a byway is a small road or path, oftentimes defined as a "minor road".  But don't tell that to the people of North Dakota.  Devised as a way to inject much-needed interest and revenue into overlooked towns far off the beaten path, the Old Red Trail Scenic Byway takes travelers off the interstate through a more scenic route across the region.
Beginning near the Railroad Museum in Mandan, the path guides travelers through ghost towns, recreation areas, and old military posts.  Attractions along the way include the Almont Heritage Park and Museum – which showcases an old schoolhouse and blacksmith shop – and the Assumption Abbey Gift Shop in Richardton, a Benedictine monastery and winery.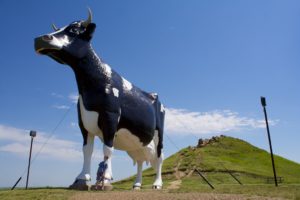 In New Salem, you can even glimpse Salem Sue which, at nearly 40 feet tall and 50 feet in length, is billed as "The World's Largest Holstein Cow".  The fiberglass landmark can be seen for miles and serves as a tribute to the region's contributions to the dairy industry.  The Old Red Trail runs from Mandan to Dickinson, following Old Highway 10, which parallels Interstate 94 and spans roughly 108 miles.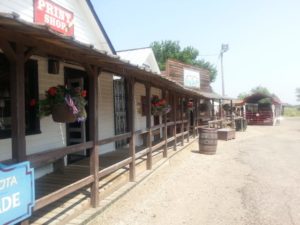 2. Frontier Village
Located a stone's throw from Dakota Thunder – a concrete bison dubbed "The World's Largest Buffalo" – is the lesser-known yet no less visually rewarding Frontier Village, what with its collection of pioneer buildings outfitted with authentic antiques.  And we use "collection" in the literal sense, as many of the structures here have been relocated to this site, such as the Northern Pacific Railroad Depot – which was moved from Jamestown to Frontier Village after it ceased operation in 1965.  Saloons, art galleries, and even a dentist's office comprise some of the other buildings in town.  There is even a shack dedicated to noted western author Louis L'Amour.  Attractions and activities include simulated old west shoot-outs and stagecoach and pony rides through the village.  The area's gift shops feature products crafted by local artisans, making for the ideal souvenir of your visit to the site.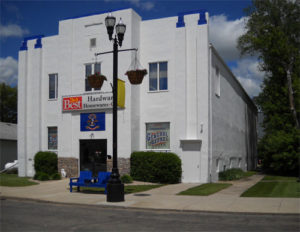 3. Edinburg General Store
This unassuming building on a quiet strip of Main Avenue may not look like much, but inside it houses three stories worth of nostalgia.  It is a general store in the purest sense, in that it generally has a little bit of everything, which may seem like overkill for a sleepy town of fewer than 200 residents.  This throwback to yesteryear stocks everything from hardware supplies and antiques to personalized pottery and kitschy collectibles.  A trio of trains chug along tracks that encompass the upper level, while aisles of artwork provide for a cultured exploration of the area beneath.  Known as "The Bird Capital of North Dakota", the store also features an entire room dedicated to our feathered friends.  Edinburg General Store is a slice of old school Americana that is not to be missed.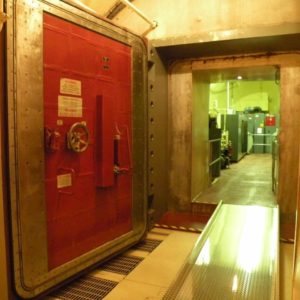 4. Ronald Reagan Minuteman Missile Site
During the days of the Cold War, hidden missile silos and launch sites were scattered all across the country – a means of defense against a possible Soviet attack.  Luckily, this defense system was never needed and icy relations with Russia warmed over with the fall of the Soviet Union.  The Ronald Reagan Minuteman Missile Site serves as an important reminder of this time in our nation's history.  At its peak, the 321st Missile Wing was comprised of countless missile sites spread out over a 6,500-square-mile area in far eastern North Dakota, home to Grand Forks Air Force Base.  Today, only two of these sites remain; the Oscar-Zero Missile Alert Facility and the November-33 Launch Facility.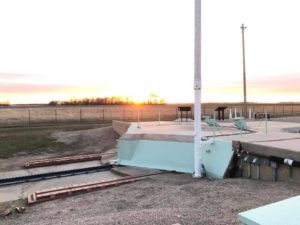 The preserved topside of November-33 provides visitors with a glimpse of the imposing launch doors, behind which stood the towering intercontinental ballistic missile.  Also appearing as it did during its time in operation is the electronic security system, which now seems much like what it is – a relic of a bygone era.  Guided tours of Oscar-Zero offer insight into the inner workings of the launch facility and the daily duties of its operators, from the onsite cooks to the facility managers.  Visitors can even descend an elevator shaft to get a peek behind the blast doors, an area which still houses the equipment once capable of initiating launch procedures.  The Missile Site is a Blue Star Museum, which entitles active-duty military personnel and their families to free admission.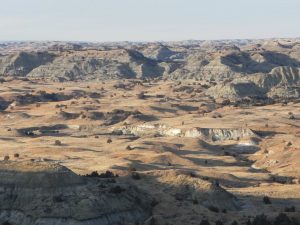 5. Elkhorn Ranch
On the grounds of Theodore Roosevelt National Park, located in Medora, North Dakota, lie the remains of his famed Elkhorn Ranch.  Built in 1884, this long, low log cabin would come to be Roosevelt's preferred residence, as it was larger and offered more privacy than his Maltese Cross Ranch cabin, which was located nearby and built one year prior.  Unlike the latter – which remains standing on the grounds of the park to this day – there is not much that remains of Elkhorn Ranch, aside from large stones from its foundation to mark where it once stood.  During his time on the ranch, Roosevelt enjoyed the solitude afforded by its remote location.  However, after losing the majority of his livestock, Roosevelt left the ranch in 1887.  It seems all that has been salvaged from the ranch, aside from those stone markers, was Teddy's writing desk, which can also be found on display within the park.  With its location on the banks of the Little Missouri River and in the shadow of the mountains of North Dakota, it is easy to see what first attracted our 26th president to this majestic location.