Florida
You Must See the Natural Splendor of Rainbow River
One of Florida's truly stunning places to see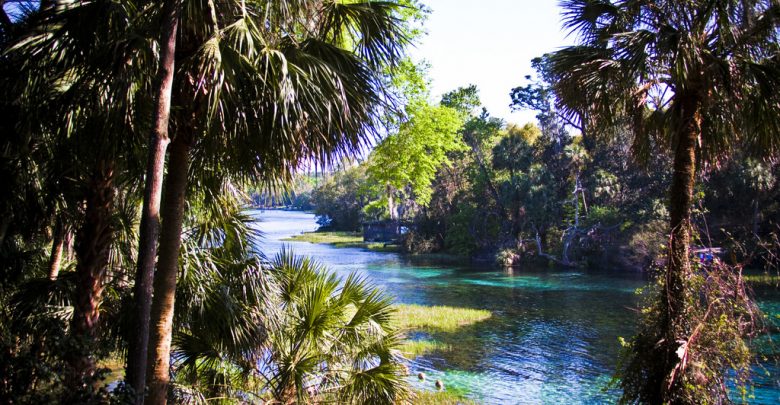 Florida is one of the most popular vacation destinations in the United States, and even if you aren't a frequent flyer to the Sunshine State, you're likely familiar with the names of some of its most visited cities—the likes of Pensacola, Tallahassee, Orlando, Tampa, Fort Lauderdale, Fort Myers, and Miami. But you might not have heard of a little place called Dunnellon, Florida. This tiny town of about 1,800 residents sits 20 miles southwest of Ocala, Florida, and about 100 miles northwest of Orlando. And while it only encompasses about 6.5 square miles, Dunnellon is home to a river with amazing natural properties and unrivaled beauty—the Rainbow River.

The gently winding Rainbow River is almost six miles long and has an average depth of less than 10 feet. A few spots in the river are about 25 feet deep, while in other places, the water is shallow enough to stand in. It merges with the Withlacoochee River. But one of the things that makes this gorgeous river so beautiful is that it is crystal clear—visitors can see down to the riverbed with impeccable clarity. And the reason for the river's clear waters is also the reason for its existence—a spring called Rainbow Springs.

The magnitude of a spring is determined by the volume of water that it produces. A first-magnitude spring is one that produces over 65 million gallons of freshwater per day. And Rainbow Springs exceeds that requirement. In fact, Rainbow Springs produces around 500 million gallons of freshwater every day. It is also Florida's fourth-largest natural spring.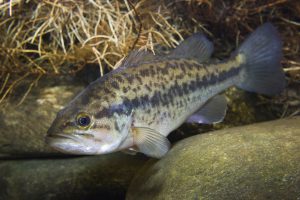 The Rainbow River is full of multiple species of fish, and with a constant water temperature of 73 degrees, the river is the perfect place for swimming, canoeing, and kayaking. Manatees migrate to Rainbow Springs from the Gulf of Mexico every winter because of its constant warm temperatures. The river was designated as a Registered Natural Landmark in 1972, an Aquatic Preserve in 1986 and was named an "Outstanding Florida Waterway" in 1987. Florida's Park Service officially opened Rainbow Springs State Park on a full-time basis in March of 1995, and visitors pour into the park 365 days a year.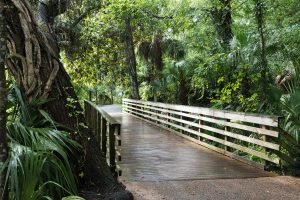 Rainbow Springs State Park encompasses over 1400 acres and is a proverbial buffet of activities for outdoor enthusiasts of all ages. Visitors can swim in a large roped-off swimming area, rent kayaks for a self-guided tour of the river or go tubing down the river. Other activities include canoeing and snorkeling. There are also campgrounds where visitors can stay for the night or the weekend, an amphitheater, beautiful gardens, scenic walking trails, a picnic pavilion available to rent for events or large groups and more. There is also a visitor's center where guests of the park can see historical and archaeological exhibits about the Rainbow River.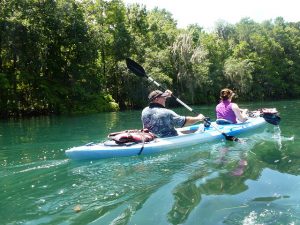 Florida's Rainbow River State Park is a great place for observing various species of wildlife, including gray squirrels, whitetail deer, barred owls, swallowtail kites, red-shoulder hawks and more. The beauty of the pristine Rainbow River and its natural surroundings also make a gorgeous backdrop for vacation photos. For more information about the Rainbow River, Rainbow Springs and Rainbow Springs State Park, visit https://www.floridastateparks.org/parks-and-trails/rainbow-springs-state-park.