Rhode Island
Explore Everything Rhode Island Has to Offer
Here are 8 places you've got to see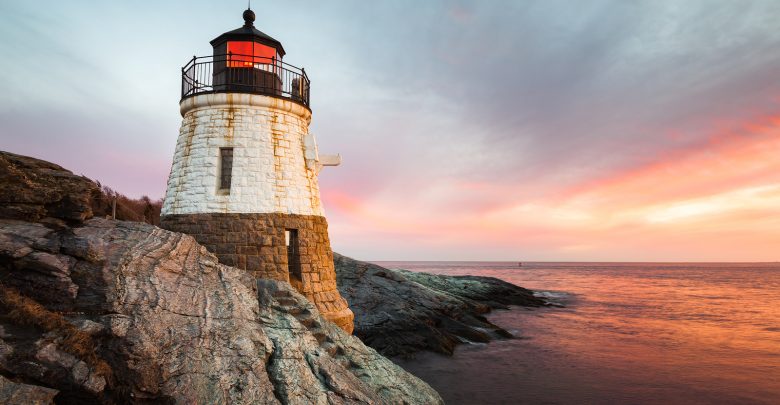 Rhode Island is the smallest state in America, yet it boasts one of the highest concentrations of historic sites in the country, thanks to early settlers.  Well-deserving of its nickname "Ocean State", Rhode Island has a long history with the ocean, and today visitors flock to this tiny state to enjoy its stunning Atlantic coastline.  But there's more than water and history to attract visitors.  There's a rich cultural scene offering plenty of music, art and leisure for those ready to unwind and relax.  So, what will you explore on your next excursion to Rhode Island?  Here are our top 8 picks for places you need to see this year.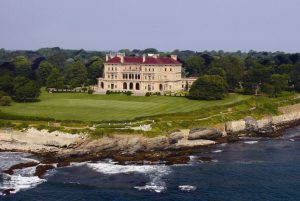 Newport Mansions
Ever wonder how the super-rich lived back in the early 20th century?  Well, wonder no longer! There are numerous magnificent seaside mansions that once served as summer retreats for families with names like Vanderbilt, Morgan, and Astor, and you can now tour them all!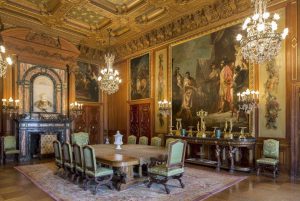 The Preservation Society of Newport County offers a variety of guided and self-guided tours of eleven spectacular palatial estates to satisfy every interest, from architecture to servant life to fashion to technology.  You can even sleep in one of the mansions, as it's been turned into a boutique hotel!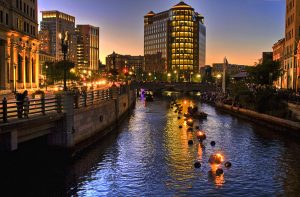 WaterFire Providence
It's not every day you come across a tourist attraction made of fire.  WaterFire Providence is an art installation that has grown substantially over the years, and it now consists of an impressive 100 braziers blazing with fire, floating on the three rivers of downtown Providence.  Not just a visual treat, WaterFire also allows visitors to breathe in the intoxicating scent of wood smoke, as well as enjoy musical accompaniment while strolling along picturesque bridges to enjoy the show.  This powerful, award-winning art display has helped to revitalize Rhode Island's capital city while attracting millions of visitors.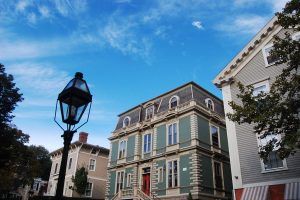 Benefit Street
While you're in Providence, be sure to walk the mile along Benefit Street, where you'll be transported back in time.  Here, you'll leave the worries of today behind as you take in gorgeous streetscape views of original colonial homes in what used to be the social and cultural hub of the city.  These waterfront structures have been admirably restored to look as they did hundreds of years ago, as far back in colonial and early Federal times. Grab an architecture guide at the Providence Preservation Society, and embark on a self-guided walking tour of the street's historic mile.  Among churches, museums and currently occupied homes, you'll find intriguing hidden gems like early cemeteries and secret gardens.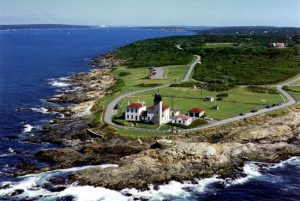 Beavertail Lighthouse Museum
Perched on the picturesque southern tip of Jamestown is the continent's third-oldest lighthouse, Beavertail Lighthouse.  It now houses a museum that reveals information about this maritime community, the lighthouse, and its history, along with a collection of artifacts.  Of course, the main draw for most visitors is the fantastic view from the observation catwalk.  You'll have to work a bit to attain it, though – the spiral staircase has 49 steps, and you'll then climb a 7-foot ladder before you're rewarded with unparalleled views of the bay.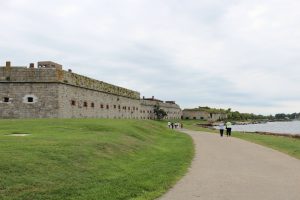 Fort Adams State Park
History and nature combine at Fort Adams State Park in Newport.  Built in stages between 1824 and 1874, Fort Adams was active in World War II, when thousands of troops were housed here.  In fact, there's no bigger coastal fortification in all of America, and today you can tour it all, from underground tunnels to soaring behemoth walls.  Of course, there's much more to enjoy here!  Take in a summer concert, or enjoy the panoramic views of Newport Harbor and Narragansett Bay.  Go for a swim, go boating or fishing, pack a picnic lunch, or play a friendly game of soccer.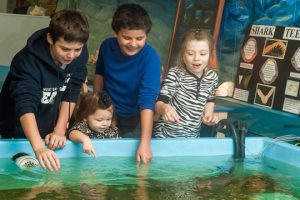 Biomes Marine Biology Center
The biggest collection of marine life in New England can be found at Biomes Marine Biology Center in North Kingston.  Popular with families and with school groups, this is a hands-on aquarium and a private marine education institution.  Come to learn more about all of your favorite under-the-sea friends, and stay for a feeding or demonstration!  You'll find seahorses, pufferfish, tortoises, crabs, sharks and more.  Staff are always on hand for any and all questions aspiring marine biologists might have.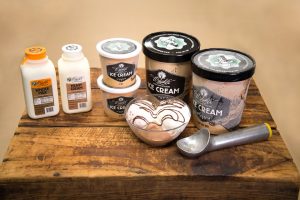 Wright's Dairy Farm and Bakery
Escape the hustle and bustle of city life with a trip to the country.  At Wright's Dairy Farm and Bakery in North Smithfield, you can go straight to the source and meet the cows your milk comes from!  The cows are milked every afternoon, and visitors are always welcome.  This is a great opportunity for kids and kids-at-heart.  After you've had your en"cow"nter, head over to the bakery, where you can take home fresh milk (it takes just a day for the milk to get from cow to bottle!), cheese and baked goods.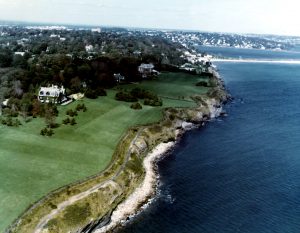 Cliff Walk
The very first National Recreation Trail in New England was established in 1975, and today it has become an internationally-renowned walk that is one of Rhode Island's most popular attractions.  The 3.5-mile Cliff Walk climbs along the Newport shore, ranging from rugged, rocky terrain to easily walkable paths.  You'll see beautiful birds and wildflowers, but the natural beauty is only part of the attraction here.  You'll also be treated to gorgeous exterior views of Newport's most stunning gilded age mansions along the way.  So even if you're not taking a tour of the mansions, you'll get your fill of opulence here!