Mississippi
Don't Miss the Chance to Experience These Fun & Historic Spots
7 places to see this year in Mississippi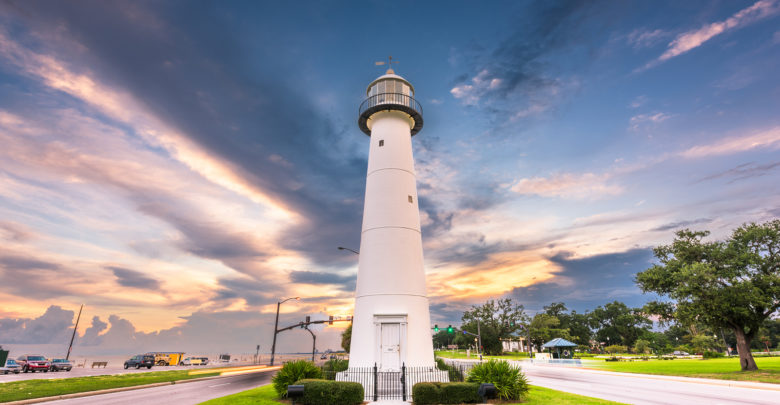 The Gulf of Mexico is home to many states that travelers love to explore including the beautiful Mississippi which is home to a diverse array of geography and environments to be enjoyed. The state was admitted into the Union in 1817 and features natural beauty including the mighty Mississippi River, swamplands, plains, and coastal towns.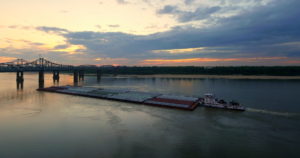 Over the years, Mississippi has also grown in terms of culture, history, entertainment, and more, making it filled with wonderful experiences including museums, dining, historical sites, and so much more for travelers to check out on their trips. While there are many amazing locations to enjoy, some are simply so wonderful that they cannot be missed while traveling. Here are the seven best places that travelers should check out this year while exploring Mississippi!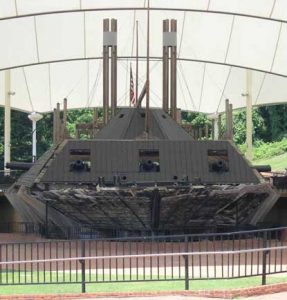 USS Cairo Gunboat and Museum
Vicksburg, Mississippi is home to an amazing National Park that features natural beauty and history for visitors to explore. The USS Cairo Gunboat and Museum is located inside of the National Military Park and tells the lengthy and interesting story of the ship from its commission in 1862. The USS Cairo primarily operated along the Mississippi River and aimed to disrupt Confederate supply lines before ultimately being sunken in battle less than a year after its construction on the Yazoo River. The US Cairo remained submerged for years until it was eventually recovered in 1964 and moved to Vicksburg where visitors can now check it out today. Those who visit the USS Cairo Gunboat and Museum today can see the historic ship and learn about its interesting history and unearthing.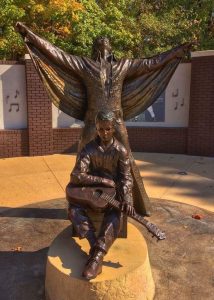 Elvis Presley Birthplace
One of the most popular recording artists of all time was born and raised in Mississippi and his home has been turned into an amazing location that travelers can enjoy. The Elvis Presley Birthplace is found in the town of Tupelo and is a small two-room house built by Elvis' grandfather, father, and uncle. After his birth in 1935, Elvis grew up in the town surrounded by his extended family, leading to several locations to be explored. Those that visit the Elvis Presley Birthplace can check out the home itself, a museum filled with history and memorabilia celebrating the artist's career, two statues celebrating Presley at different ages, and the actual church where the Presley family worshiped and Elvis was first exposed to gospel music.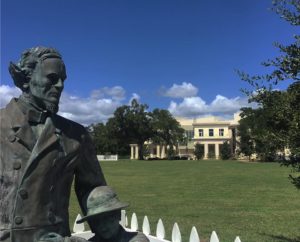 Beauvoir The Jefferson Davis Home and Presidential Library
Another wonderful location to visit in Mississippi celebrates the state's history throughout many years. Beauvoir The Jefferson Davis Home and Presidential Library was first constructed by Madison County planner James Brown as a summer home in 1848. Purchased in 1873 by Sarah Ann Dorsey, the location ultimately also became home to Jefferson Davis in 1877 when he was looking for a place to write his memoirs. Smitten, David ended up purchasing the property in 1879 and residing there until his death in 1889. Beauvoir The Jefferson Davis Home and Presidential Library is open today for tours and those who visit can enjoy guided experiences that feature the home itself, the library and cottage, gardens, the bayou, and several statues and tributes. Guided tours at the location are a wonderful way to learn about some of the history of Mississippi.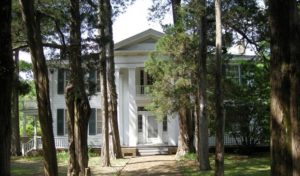 Rowan Oak
Oxford, Mississippi is home to another historic home that can be toured, this time looking into the history of a literary legend. Rowan Oak was the home of William Faulkner and was first constructed in 1844 before serving as home to the writer's family for over forty years until his death in 1962. Named after the peaceful Rowan Oaktree, those who visit the location can explore beautiful grounds as well as the home itself which features rooms including the library, parlor, office and writing room, children's bedrooms, as well as Faulkner's bedroom. This in-depth look at the life and legacy of William Faulkner is a must-do while in Mississippi!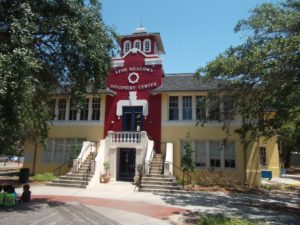 Lynn Meadows Discovery Center for Children
Those who are traveling in Mississippi with small children should plan on visiting the city of Gulfport to enjoy a wonderful location designed specifically for families. The Lynn Meadow Discovery Center for Children opened in 1998 and is housed inside of the Mississippi City Elementary School which was constructed in 1915. The location aims to help families and children explore and learn together and was rebuilt and expanded upon after suffering damage in Hurricane Katrina in 2005. Spanning over fifteen thousand square feet, visitors to the Lynn Meadows Discovery Center for Children can explore exhibits including Art Knows Anything Goes, The Little Pet Vet, The Dolan Avenue Depot, To Market, To Market, It's A Matter of Science, History Hotel, The Port, and more.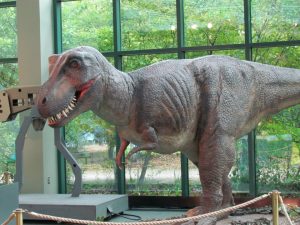 Mississippi Museum of Natural Science
Another wonderful location for families to enjoy together in Mississippi can be found in the city of Jackson. The Mississippi Museum of Natural Science is a not for profit location that encourages visitors of all ages to explore and learn about the natural sciences through exhibits and hands-on activities. The most recent interactive exhibit to open at the museum was Ocean Bound, which aimed to teach visitors about the importance of protecting the oceans through experiences including a 3D watershed model, various aquatic ecosystems, a look at river otters, and more. In addition, those who visit the Mississippi Museum of Natural Science can explore different areas that showcase the diversity and beauty of different species and environments throughout history and the world.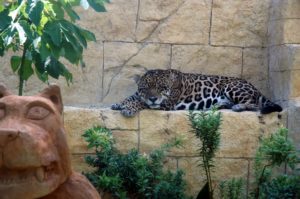 Hattiesburg Zoo
One final location that travelers should definitely check out his year in Mississippi is found in the town of Hattiesburg and invites visitors to tap into their wild sides. The Hattiesburg Zoo first opened in 1950 and has been growing in size and number of animals ever since. Now home to nearly one hundred species of animals, the zoo is open year-round and features special experiences such as the carousel, Touch Africa Petting Zoo, Bug Hub Playground, Splash Pad, and Parris Jewelers Mining Expedition in addition to animal habitats like the capybara, Chilean flamingo, bearded dragon, zebra, jaguar, ring-tailed lemur, and Sumatran tiger.