Alaska
You Must See These Once-in-a-Lifetime Spots in Alaska
Awe-inspiring nature everywhere you look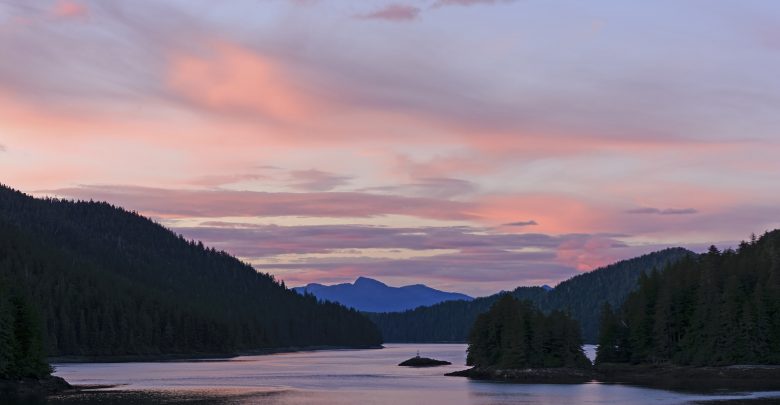 Pristine wilderness, abundant wildlife, soaring snow-covered mountains, glaciers and fascinating history are just some reasons Alaska is a must-visit destination.  Whether your ideal Alaska vacation involves coming face-to-face with a grizzly bear, hitting an icefield hiking trail, or staying warm at a natural hot spring, here are some once-in-a-lifetime spots you'll want to consider when planning a trip to this breathtaking state.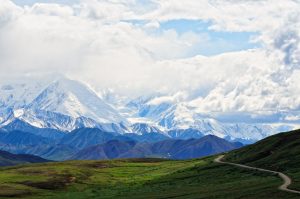 Denali National Park
How can you visit Alaska without checking out the highest mountain peak in America?  We don't think you can!  Head north of Anchorage to take in the glory of Denali National Park.  Or at least, a part of it – it IS located on 6,000,000 acres, after all!  The star attraction here is Denali (formerly Mount McKinley), which you can reach by navigating the park's desolately beautiful subarctic landscape.  If you don't have time to make the recommended hike, you can also take a bus, or even a train, which will treat you to fantastic wilderness views that may include caribou and bears.  The most unique method of travel in Denali Park is, of course, dog-sledding, which you can also experience here.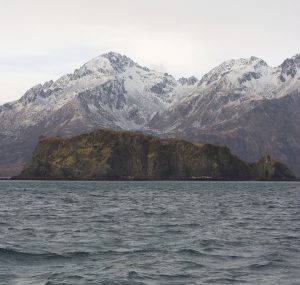 Kodiak Island
You may have already heard of Kodiak Island, as it's the second-biggest island in the country.  It's also an island people flock to for fishing and seafood, so if these are high on your to-do list, Kodiak Island will be a must for your Alaska trip.  But there's more to do here than casting a line and eating sashimi.  The area's rich history includes Orthodox churches and Russian monuments (it used to be a Russian fur trading center), as well as remains of World War 2 bunkers in Fort Abercrombie State Historical Park.  You can also delve into Kodiak Island's indigenous history at several local museums.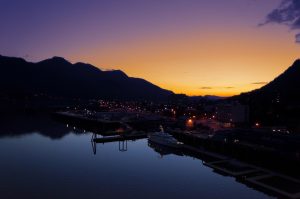 Juneau
We think there's a certain nostalgic romanticism to a city you can't get to by road.  If you agree, you'll want to visit Alaska's capital, Juneau!  It's not a big city, but it's certainly big on views.  You'll be able to gaze upon ice fields, mountain vistas, and wilderness as far as the eye can see.  Juneau is also right on the border of B.C., Canada, and its waterside location means that it's the perfect place to spot whales and seals; you can even go kayaking and rafting here (in the summer, of course).  In the winter, you can try your hand at skiing and snowboarding, or explore by plane or helicopter for a more relaxing day.  Most travelers arrive in Juneau by plane, but you can also use the car ferry.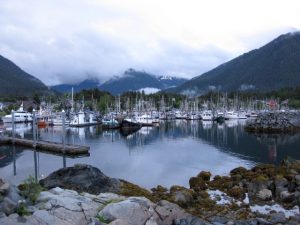 Sitka
While you're in Juneau, consider making the trek to a place that's even more isolated.  Sitka is a glacial island that's located off the coast of Juneau, and you'll only be able to reach it by sea or by air.  This is a wonderfully unique, if extremely remote, addition to your Alaska must-see list!  It's especially perfect for animal lovers.  You can visit Fortress of the Bear, a rescue center, and get within 25 feet of an Alaskan brown bear.  Bird lovers can drop in at a bald eagle hospital called the Alaska Raptor Center, for a closer look at these regal creatures.  Hiking trails abound in Sitka, and there is a lot to see for history buffs too, including battle sites and museums.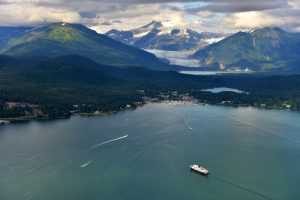 Skagway
Visiting Skagway is like traveling back in time.  It's a popular port of call for cruise ships, so depending on when you travel, you may have to compete with other tourists here, but there's a reason it's on the beaten path.  Two reasons, in fact!  The first: you can hop aboard a historical locomotive on the White Pass & Yukon Route Railroad, and enjoy the mountain scenery in vintage style as the train climbs ever higher.  The second: you can experience the Gold Rush by touring Klondike Gold Rush National Historical Park.  The park preserves buildings dating back to the discovery of gold here in the late 1800s.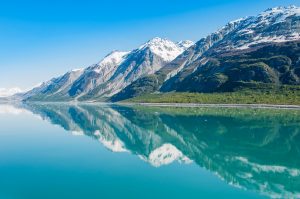 Glacier Bay National Park
There's no shortage of national parks in Alaska, and they all have something different to offer.  This one comprises the biggest protected marine sanctuary in the world, which makes Glacier Bay National Park worth seeing!  We can use yet another superlative for the glaciers in the park, which are the fastest moving on the planet.  Come to watch a variety of wildlife that you can't find anywhere else, and enjoy the stunning majesty of dozens of glaciers glittering in the bay.  You'd be hard-pressed to find a more special spot to visit in Alaska.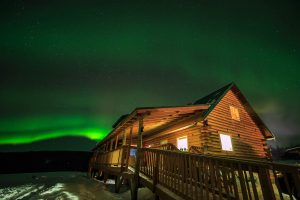 Fairbanks
The Aurora Borealis has a special spot on many travelers' bucket lists – and deservedly so!  If you also yearn to see this brilliant show in the heavens, there's no better place than Fairbanks.  Arrive between August and April, and simply look up to be treated to the most spectacular light show you can imagine.  To make your experience even more magical, try taking a horse-drawn sleigh ride, a snowcat, or an overnight sled dog expedition.  You can rent a (heated) cabin and make a night of it.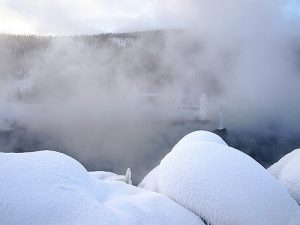 Chena Hot Springs
After all that below-zero exploration, you deserve a chance to relax and warm up.  And the hot springs at Chena are just what the doctor ordered!  This outdoor natural hot springs lake averages a temperature of 106 degrees Fahrenheit all year round.  It's part of the Chena Hot Springs Resort, but you don't have to be a guest here to purchase a day pass to use the hot springs and pool.  With a history dating back to its founding more than a century ago by a couple of mining siblings, Chena is the perfect place to sit back and soak in – literally – the wonders of Alaska.