Arizona
The Art, History, Machines and Heroism of Arizona's Best Museums
5 institutions in Arizona you should make time for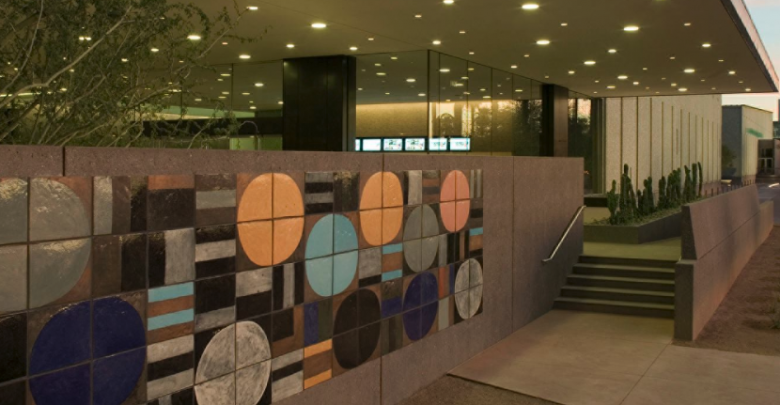 The United States is filled with countless travel destinations for individuals to explore ranging from beautiful ocean beaches, majestic mountain ranges, lush forests, and much more. One beautiful region for travelers to explore is the southwest which is home to some of the most breathtaking natural and manmade wonders such as sprawling deserts, metropolitan cities, the Rio Grande, and more.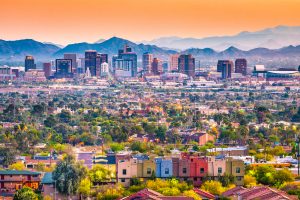 Arizona is a popular state to explore in the southwest thanks to the bustling Phoenix which is home to culture, history, architecture, dining, shopping, and much more. In addition to Phoenix, there are plenty of other corners of Arizona to explore, many of which are home to wonderful museums that help to share the history of the state and its people, artwork, science, and much more. These amazing museums help to celebrate all that makes Arizona amazing and they are open to visitors of all ages, making them wonderful locations for families to enjoy together.
No visit to Arizona is complete without enjoying a stop at these five amazing museums!

Phoenix Art Museum
Downtown Phoenix is home to an amazing and popular museum which brings art from around the world to visitors with the hope of connecting them and educating them about the amazing world of art. The Phoenix Art Museum officially opened in 1959 after being designed and constructed by architect Alden B. Dow. Over the years, the museum has seen expansions and growth and has come to host hundreds of unique exhibits and collections all open to the public.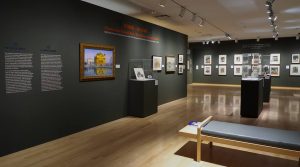 Those who visit today can explore three levels of amazing artwork while also spending time in the library and store and stopping to enjoy a bite in the restaurant. Some current exhibits in the Phoenix Art Museum include Carlos Amorales: Black Cloud, Mirror Mirror, Yayoi Kusama: You Who Are Getting Obliterated in the Dancing Swarm of Fireflies, Selections from the Schorr Collection, Rauschenberg and Johns: The Blurring of Art and Life, Early American Modernism: The Decade of the Armory Show, Sublime Landscapes, and many more. With so many beautiful works of art spanning different cultural backgrounds, styles, and genres, the Phoenix Art Museum is a must enjoy attraction in Arizona.

Heard Museum
Phoenix is also home to another popular art museum which focuses on celebrating the history and beauty of American Indian art. The Heard Museum was founded in 1929 by Dwight and Maie Bartlett Heard and enjoyed quiet beginnings where the space was mostly used for educational talks to share stories and items that were collected from the Heard's extensive travels.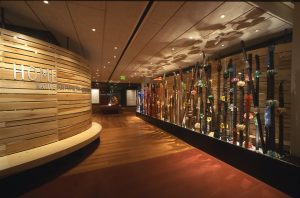 Over the years, the Heard Museum has seen massive growth resulting in it being considered one of the most successful and extensive museums of American Indian art in the country. The museum always has several exhibits on display which use a first-person voice to both tell the stories of American Indian cultures and celebrating their diverse achievements.
Some current exhibits include Sonwai: The Jewelry of Verna Nequatewa, Josef Albers in Mexico, HOME: Native People in the Southwest, The Third Dimension: Sculptural Stories in Stone and Bronze, Pablita Velarde's Studio, Creative Casting, and Around the World: The Heard Museum Collection. With amazing exhibits and a wonderful celebration of American Indian art, the Heard Museum is a location that visitors simply must enjoy while in Phoenix.

Pima Air & Space Museum
Travelers who are interested in air and space can visit a wonderful museum in Tucson, Arizona which celebrates the history of both. The Pima Air & Space Museum began in 1966 with the 25th Anniversary of the United States Air Force. Several aircraft were placed on display for the public, and after seeing such demand to enjoy the exhibit, the idea of the museum was born. Finally ready in 1973, the museum opened with thirty-five aircraft on display and has been steadily growing in size and collection ever since.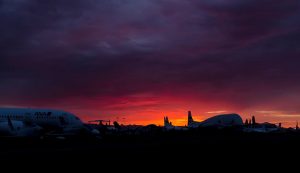 Those who tour the Pima Air & Space Museum today can enjoy getting up close with aircraft of all shapes and sizes and learning the history and dynamics of each craft. In addition to the aircraft, there are also extensive exhibits to explore including Submarine Hunting, Aerial Reconnaissance, The Space Race, X-Planes, 315th Bomb Wing, and many more.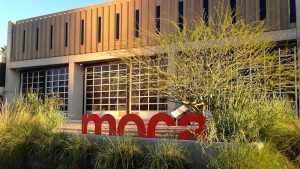 Museum of Contemporary Art Tucson
Also found in Tucson is another art museum which focuses on contemporary art from around the world. The Museum of Contemporary Art Tucson opened in 1997 and aims to share the beauty and diversity of contemporary art while also focusing on education through providing resources such as an artist-in-residence program.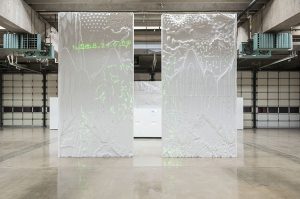 Housed inside of a repurposed firehouse, the museum is a unique and enjoyable experience from beginning to end. Featuring a mix of styles and materials, the Museum of Contemporary Art Tucson is home to amazing exhibits including Dazzled: OMD, Memphis Design, and Beyond, Double Vision/Double Museum, Blessed Be: Mysticism, Spirituality, and the Occult in Contemporary Art, and Folkert de Jong: Last Nation. Each exhibit and piece of art on display in the Museum of Contemporary Art Tucson is more amazing than the last making the location one that visitors to the area have to enjoy.
Hall of Flame Firefighting Museum
A unique museum found in Phoenix, Arizona celebrates one of the country's oldest and most respected careers. The Hall of Flame Firefighting Museum was founded in 1961 by George F. Getz Jr. and originally featured memorabilia and items that he collected himself throughout the years. Throughout the decades since, the museum has continued to grow and focuses on the preservation and exhibition of firefighting items, the education of fire safety, and the honoring of firefighters who have died in the line of duty.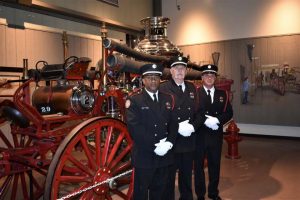 In addition to amazing items such as badges, safety items, and fire vehicles, guests can also enjoy the National Firefighting Hall of Heroes which celebrates over five hundred firefighters who have received national awards of heroism. This unique and amazing stop in Phoenix is a wonderful museum for visitors to enjoy on any trip to the city!