Louisiana
If You Love Real Music, 'The Big Easy' Is the Place to Be
New Orleans' Best Live Music Spots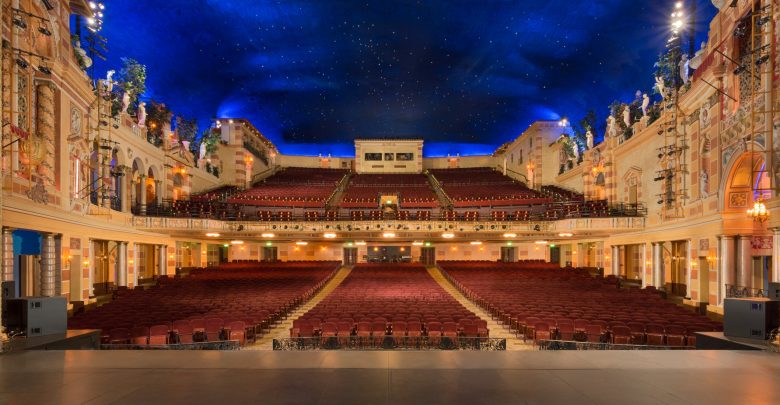 While there are plenty of amazing cities to visit throughout the United States, one that remains popular no matter what time of year can be found in the wonderful state of Louisiana. New Orleans is situated along the Mississippi in the southern part of the state and is well known for amazing nightlife, the beautiful French Quarter, Mardi Gras, and more. While the city has a rich history of culture and entertainment, it is no surprise that travelers who spend time in New Orleans love to listen to the plethora of live music that is offered in the area.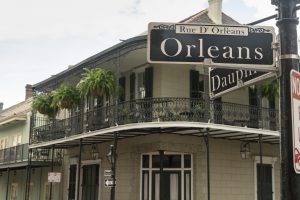 In particular, New Orleans is home to unforgettable jazz music and even a festival that celebrates the musical genre each year. With the perfect combination of major clubs and small, intimate locations, there are literally hundreds of places to enjoy live music in New Orleans. From those countless locations, there are several that are so wonderful that all travelers should plan on making time to stop by. Here are the best places to enjoy live music in New Orleans.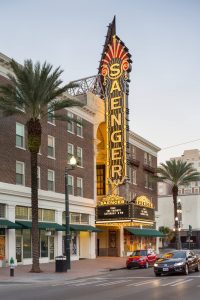 The Saenger Theatre
A popular theater in New Orleans that hosts a wide variety of musical acts can be found on busy Canal Street. The Saenger Theatre originally was constructed in 1927 after being designed by Emile Weil. Made to feel like a fifteenth-century Italian courtyard and gardens, the theater has a sense of grandeur and beauty inspired by Greek and Roman origins. Unfortunately, the majority of the Saenger Theatre was destroyed in Hurricane Katrina, however, it was soon renovated and opened its doors to guests once more in 2013.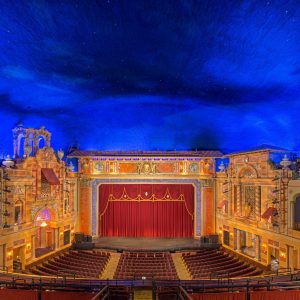 Today, the theater is host to a mix of live entertainment and musical acts that span many different genres. Some upcoming shows include the Book of Mormon, NEEDTOBREATHE, Hamilton, Melissa Etheridge, Evanescence, and Weird Al Yankovic. A visit to the Saenger Theatre is a must while spending time in New Orleans thanks to its amazing live acts and beautiful interior filled with history!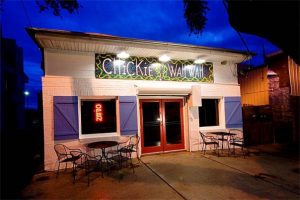 Chickie Wah Wah
Nearby on Canal Street is another music venue where many people flock each night to enjoy live entertainment. Chickie Wah Wah is situated not far from the French Quarter and is geared towards an adult audience only. Each night features live music and the cover charge each night is one hundred percent given to the artists, helping to support growing careers.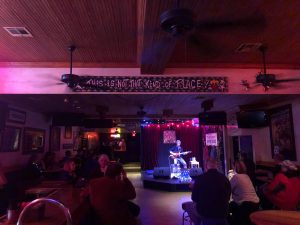 Visitors to Chickie Wah Wah can enjoy the music and ambiance in both a welcoming indoor club and an extensive outdoor patio while also enjoying food from the location's kitchen.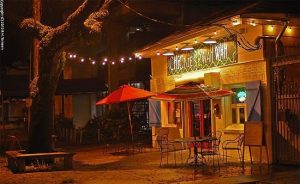 Some upcoming acts featured at Chickie Wah Wah include Michael Pearce, Christy Hays, Jamey St. Pierre, and Papa Mali. With a laid back atmosphere and amazing music each night, Chickie Wah Wah is a must-visit live music venue in New Orleans!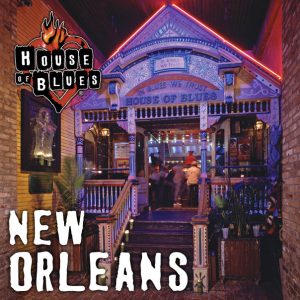 House of Blues
A live music venue in New Orleans that often hosts popular musical acts is actually part of a prominent chain that can be found throughout the country. The House of Blues originally started in Massachusetts and was founded by Isaac Tigrett who quickly expanded to other locations after initial success. With a mission of educating and celebrating the history of Southern culture and African American artistic contributions, the House of Blues plays host to a wide mix of musical acts who bring many different genres and styles to the waiting crowds.
In addition to a full restaurant and bar, the Foundation Room Nightlife, famous Gospel Brunch, and private events, the House of Blues features several live musical acts every single day making it the perfect location for travelers who are looking to be entertained. Some of the upcoming acts featured at the House of Blues include the Insane Clown Posse, Wiz Khalifa, Blues Traveler, Dropkick Murphy, and DMX.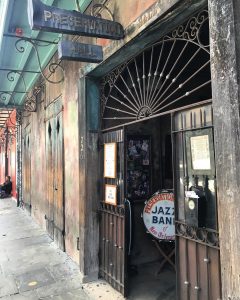 Preservation Hall
One of the most popular and historic live music spots in all of New Orleans can be found in the heart of the beautiful French Quarter. Preservation Hall was constructed in 1961 as a location to support and preserve the integrity and performance of traditional New Orleans jazz.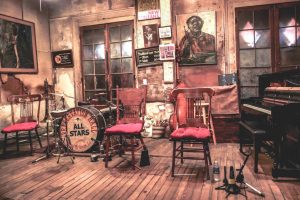 With live music nearly every night, the tradition of nightly jam sessions and nurturing of new talent continues at this historic venue where travelers can enjoy several acts each better than the last. Preservation Hall is also such an important part of the New Orleans music scene thanks to its dedication to emphasizing educational and social programming in the community. With no set calendar that lists upcoming musical acts, those who want to enjoy a show at Preservation Hall have the option of reserved seating for a given night where they can simply sit back and enjoy whatever the evening brings them!