Maine
America the Beautiful: The Splendor and Majesty of New England
A tour of Maine's most amazing National Parks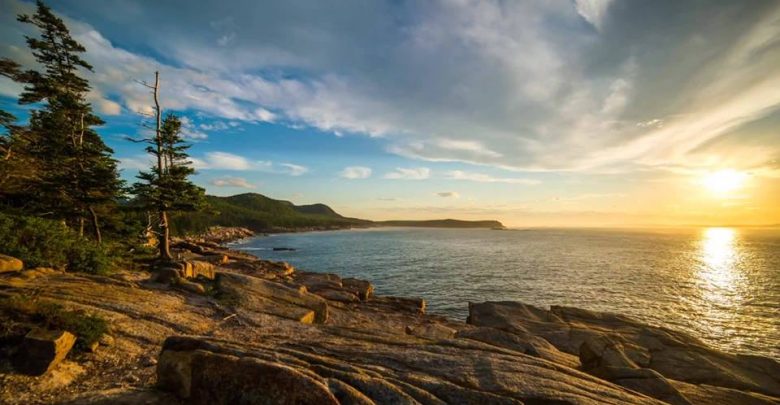 Part of what makes the United States such an amazing country to travel and explore it's the wide array of different landscapes, geography, and natural wonder that vary depending on location. This great country is home to white sand beaches on the Gulf of Mexico, thick redwood forests on the west coast, coastal sea towns in the northeast, arid deserts in the southwest, and Rocky Mountains that reach endlessly towards the sky. With so many amazing natural wonders to take it, it can be hard for travelers to decide where to explore, however, there is one state that is home to so much natural beauty that it begs to be discovered on any vacation.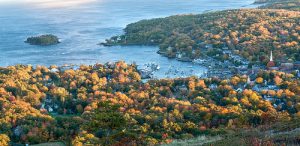 Maine was the twenty-third state admitted into the union in 1820 and is home to some of the most beautiful untamed natural wonders for adventurers to explore. Since Maine features such natural beauty, it is no wonder that there are several National Parks that preserve and celebrate the great wilderness found in the state, and those who travel to the parks have endless opportunities to get lost in nature and take it all in. From one of the largest National Parks in the country to smaller, but no less beautiful, options, there is plenty to see. Here is a tour of the best National Parks to explore when spending time in Maine.

Acadia National Park
Bar Harbor, Maine is one of the most popular destinations in the state thanks to its charming coastal village, a plethora of dining, shopping, and entertainment, and nearby National Park. Acadia National Park spans nearly fifty thousand acres and is visited by millions of travelers each year. The park is home to a range of activities and locations including over one hundred and fifty miles of hiking trails, seven peaks with elevations about one thousand feet, breathtaking views of the local bay, and countless wildlife species.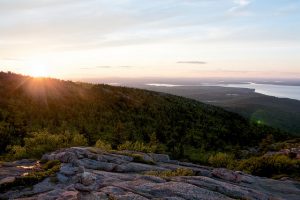 One of the most popular locations in Acadia National Park is Cadillac Mountain, which has a peak elevation of fifteen hundred and thirty feet. The peak can be reached through a leisurely drive or challenging seven-mile hike, however, the view from the top is worth it! With stunning panoramas of Bar Harbor, Cadillac Mountain offers travelers the perfect location to enjoy the sunrise, sunset, and daytime views. Thunder Hole is also a popular spot to enjoy and it features a narrow channel of solid granite between which powerful waves crash resulting in impressive sprays and thunderous roars. Bar Island is a great location for hikers to enjoy as it is a relatively easy trek to the summit and offers beautiful views of the bay, however, it is only accessible at certain times of the day depending on the tides.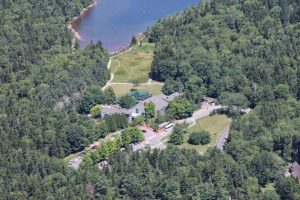 In addition to physical exploration, visitors to Acadia National Park can also enjoy outings on special boats designed to search for whales, puffins, and other native creatures. A final spot to definitely enjoy in Acadia National Park is the Jordan Pond House which was constructed in 1847, features beautiful views of the pond, and serves up fresh seafood and homemade treats to enjoy.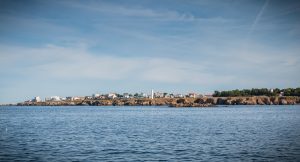 Saint Croix Island
Maine is home to another beautiful park to explore that is technically considered to be an International Historic Site. Saint Croix Island is situated right on the United States – Canada border and was declared a National Monument in 1968 and an International Historic Site in 1984. Featuring only six and a half acres, Saint Croix Island is minuscule in scale to Acadia National Park but no less beautiful.
Those who visit the island can enjoy a self-guided interpretive trail which shares the history of the French expedition led by Pierre Dugua and their interactions with the native Passamaquoddy. With informational signage, beautiful bronze statues, and a look at the relationship between the two groups, those who walk the trail are sure to enjoy learning the history of the island while taking in all of its natural beauty.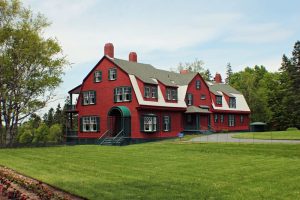 Roosevelt Campobello
Another International Historic Site maintained by the National Parks Service can be found in the town of Lubec, Maine. The Roosevelt Campobello site is the location where President Franklin D. Roosevelt and his family summered for many years. The house itself has been lovingly preserved over the years, and those who travel to the International Historic Site can explore its beauty including Roosevelt's office and bedroom and Mrs. Roosevelt's writing room.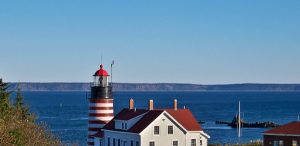 Also found in the park's nearly three thousand acres are other cottages, miles of driving roads and hiking trails, and a plethora of natural wonders including beaches, bogs, forests, and more. With the perfect mix of history and natural beauty, those who spend time in Maine should definitely plan on stopping by the amazing Roosevelt Campobello and spending an afternoon exploring.