Hawaii
You Can't Miss These Amazing Natural Wonders of Hawaii
These 8 state parks across The Aloha State are incredible!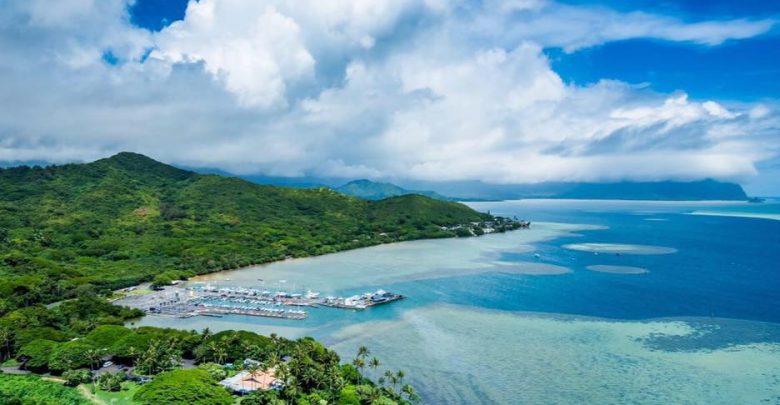 The Aloha State is known for its lush landscapes and warm sandy beaches. But Hawai'i is also home to a myriad of state parks that protect much of the beauty and serenity of the state, and not a single one of them is bland or boring. Here are eight of the most incredible state parks in Hawai'i, spread out over the five islands of Kaua'i, O'ahu, Hawai'i, Maui, and Moloka'i.
Island of Kaua'i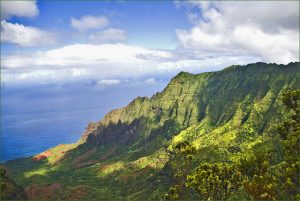 Koke'e State Park – north shore of Kaua'i
Koke'e State Park is open daily during daylight hours and offers tent-camping on minimally developed campsites for $12 per night, per site. Scenic views include the beautiful Kalalau Valley from more than 4,000 feet in elevation. There are 7 main hiking trails for visitors to enjoy—some of which lead into neighboring forest reserves. Hikers enjoy their experiences along the rim of Waimea Canyon and in the native rainforest.
Other activities at Koke'e State Park include plum picking (in season), trout fishing and pig hunting in a public hunting area. There are also places to enjoy a picnic with friends and family.
Polihale State Park – West Kaua'i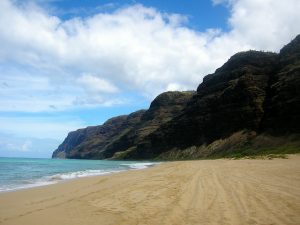 Polihale State Park is located in West Kaua'i and there is no fee to enter the park.
The park is known for its scenic views of the high sea cliffs of the Napoli Coast. Activities at the park include beachgoing, swimming, fishing, sightseeing, picnicking and shore fishing. Tent-camping is available along the wild coastline for a fee of $12 per campsite, per night. The beautiful sandy beach is set against a backdrop of sand dunes.
Because of the wild and rugged terrain at Polihale State Park, the park recommends that visitors access the park in 4-wheel drive vehicles. Visitors should also know that this park is very warm and dry year-round.
Island of O'ahu
Diamond Head (Le'ahi) State Monument – Waikiki and Honolulu
Diamond Head is the most recognized landmark in the state of Hawai'i. It's popular because of its historic hiking trail, its fabulous views of the coast and for its rich military history. Diamond Head is a saucer-shaped crater formed hundreds of thousands of years ago when a single explosive eruption launched lava and ash into the air.
The hiking trail to the summit of Le'ahi was built more than 100 years ago and was part of the island of O'ahu's coastal defense. The hike is fairly strenuous and steep, as hikers gain 560 feet in elevation in a short 0.8 mile. If you're up for the challenge, be sure to allow 1.5 to 2 hours to fully enjoy the hike. The views of the shoreline from Koko Head to Wai'anae are incredible, and during the winter months, it's even possible to see a passing humpback whale.
The entrance fee at Diamond Head is $5.00 per vehicle or $1.00 per pedestrian. This park covers more than 475 acres and offers some of the most beautiful views of any state park in Hawai'i.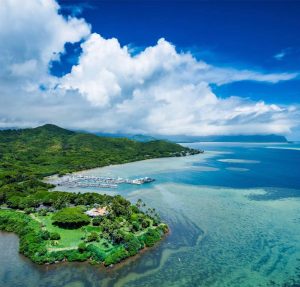 He'eia State Park
He'eia State Park is open daily from 7:00 a.m. to 7:00 p.m. and charges no entrance fee. It is a coastal site that offers plenty of space to enjoy a picnic with the family. It's also a great place to enjoy views of Kane'ohe Bay and the He'eia fish pond. There are also numerous community programs in the park, as well as a party hall that is available to rent on the weekends.
Island of Hawai'i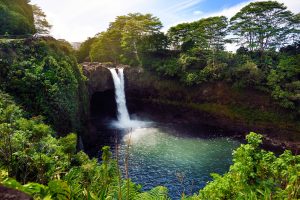 Wailuku River State Park
Wailuku River State Park offers some of the most beautiful scenic views in the state—and in the small expanse of just 16 acres. The park is situated along Wailuku River and offers visitors two separate areas to enjoy—Boiling Pots and Rainbow Falls. Boiling Pots is an area with big pools connected by an underground flow or by cascades. They are called Boiling Pots because the water in the pools rolls and bubbles as if it were boiling. Rainbow Falls is a glorious 80-foot-long waterfall that is named for the rainbow formed by mist from the falls in the morning. Legend says the cave under Rainbow Falls was actually the home of Hina—mother of the demigod Maui. If the search for breathtaking sightseeing opportunities brought you to Hawai'i, there's no better park at which to find them than at Wailuku River State Park.
Island of Maui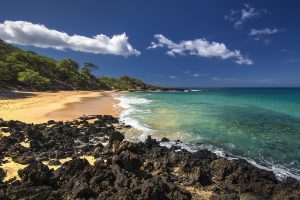 Makena State Park – South Maui
Makena State Park on the island of Maui is a gorgeous park right on the beach, chock full of long white sand beaches. Its focal point is the cinder cone Pu'u Ola'i. There are opportunities for bodysurfing, board surfing, shore fishing and beach-related activities across 165 acres of beauty. Visitors also enjoy sightseeing and snorkeling at Makena State Park.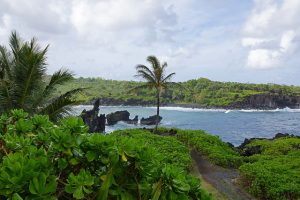 Wai'anapanapa State Park
Unless you're from Hawai'i, or a frequent flyer to the Aloha State, it might be difficult to pronounce the name of this park, but it's not difficult to be overcome by the beauty and solace of this place. Wai'anapanapa State Park offers visitors a break from the busy-ness of urban life. Its remote volcanic coastline is the perfect place to relax and get away from it all. Cabins and campsites are available to reserve, but cabins must be reserved at least three days in advance. Visitors also enjoy picnicking, shore fishing and ancient coastal hiking trails, as well as exploring the native Hala forest and the "heiau"—a religious temple. There is no fee for entrance, and campsites start at $12 per night.
Island of Moloka'i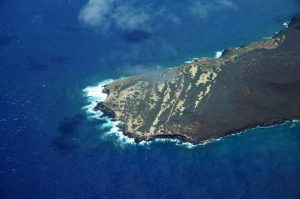 Pala'au State Park
Pala'au State Park has a bit of interesting history to it. Within its 234 acres is a scenic overview of Kalalupapa—a place where people with leprosy were once banished to. The overview is something to see. The park also offers picnicking, sightseeing, walking paths and camping. Campsites are available for tents only and start at $12 per site, per night, but there is no entrance fee charged to enjoy the park.