Colorado
Wine Lovers! Here Are 10 Wineries to Check Out in Denver
The Best Wineries to Tour in the Mile High City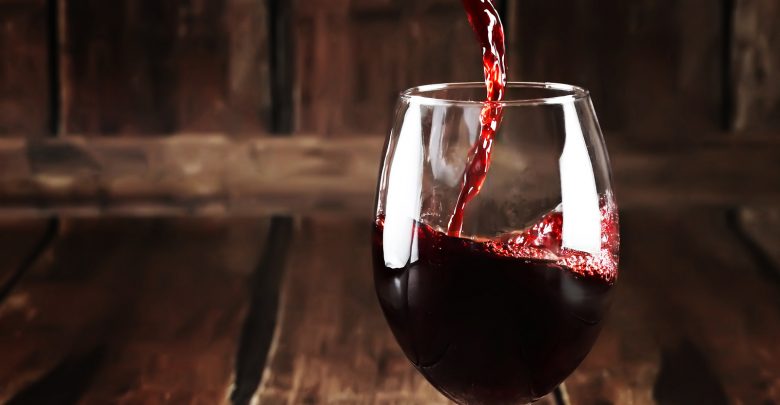 One of the most beautiful cities in the United States can be found in the heart of Colorado waiting for visitors to enjoy a combination of nature and unique experiences. Denver is dubbed the Mile High City and is nestled between the Rocky Mountains and the High Plains, creating a unique environment that features breathtaking hikes, natural phenomena, and more. While the natural side of Denver is beautiful, those who spend time in the city can also enjoy a combination of nightlife, entertainment, dining, shopping, and more. A great way to spend time in the city is by touring some of the dozens of wineries that operate in the area, all creating delicious and different wines. From small family-run wineries to popular locations that are always busy, there are plenty of wineries to explore. Here are the ten best wineries to tour while spending time in Denver.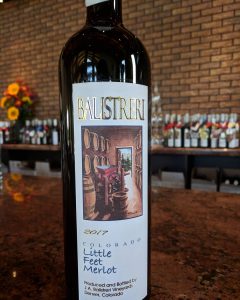 Balisteri Vineyards
One winery in Denver traces its roots back to the early 1900s when a family immigrated to the United States from Sicily. John Balisteri began Balisteri Vineyards in 1964 when he first built a greenhouse to grow carnations in. While growing, he also continued to make wine for his family and friends and ultimately turned it into a business in 1998. Those who visit the winery can enjoy a tasting room that also serves up small plates and lunches daily. Some wines that guests can sip include the 2017 Colorado Riesling, 2016 Colorado Chardonnay, 2016 Colorado Tempranillo, 2013 Colorado Cabernet Franc, and the Colorado Cherry.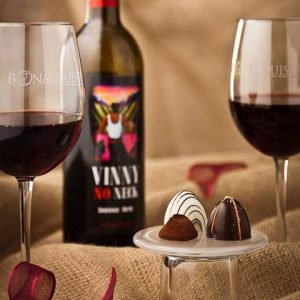 Bonacquisti Wine Company
The Sunnyside neighborhood of Denver is home to a winery that prides itself on local Colorado wines while also giving back to the community. Bonacquisti Wine Company was founded in 2006 and is run by Paul Bonacquisti who is also a certified sommelier. The location features a tasting room that is open Tuesday through Saturday and welcomes guests for free tours. Some of the wines that are regularly available for guests to try include the Sunnyside Red, Vino Blanco, Vino Rosso, 2016 Colorado Riesling, and 2016 Colorado Cabernet Franc.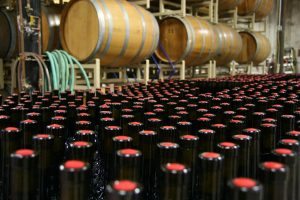 Spero Winery
A popular winery that guests enjoy visiting has deep roots in both family and tradition. Spero Winery was started in 1999 by Clyde Spero who continued the tradition of making wine for his father Gaetano who immigrated to the country from Potenza, Italy. Open only on Saturdays, the location is on the small side but still welcomes guests to visit and taste some wines. With many options to choose from, some of the available choices at Spero Winery include Sweet Pomegranate, Cayuga White, Cabernet Sauvignon, Chancellor, Sweet Muscat, and Cherry Wine.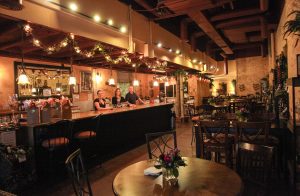 Wild Women Winery
A winery found in the heart of downtown Denver features a name that supports its roots in women resisting conformity. Wild Women Winery was founded in 2008 by a woman they refer to as the Chief Wild Woman who traveled throughout the country and created wines that embody the spirit of wild women everywhere. Wild Women Winery is open Tuesday through Sunday each week and features a cozy tasting room with dark wood accents and comfortable seating. Those who visit the tasting room are sure to love uniquely named wines such as the Skinny Bitch Sauvignon Blanc, Naked Chardonnay, Big Girl Barbera, Petite Sirah, and Red Tango Merlot.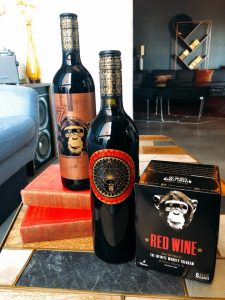 The Infinite Monkey Theorem Urban Winery
A unique winery in Denver based its name on a mathematical theorem that supports its ideals. The Infinite Monkey Theorem Urban Winery began in 2998 when the founder began growing grapes and making wine in an alley in the RiNo Art District. Fast forward to 2018 and the location has grown substantially in size and popularity. Those who are looking to enjoy a tour of the winery can call ahead and book either a sixty-minute tour for twenty-five dollars or a ninety-minute tour for seventy-five dollars. Some options that the winery makes include The Blind Watchmaker White, Riesling, TX Chenin Blanc, Chardonnay, and Sauvignon Blanc.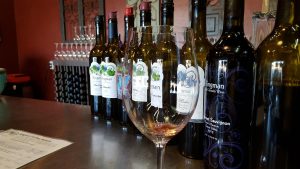 Kingman Estates Winery
Another great winery in the Denver area began with ten acres of farmland near the Colorado River and the desire to create wines entirely sourced from Colorado. Kingman Estates Winery frequently hosts special events that guests can enjoy including release parties, author events, and monthly art showcases. While exploring the winery, guests can sip on options such as the Black Swan White Rose, 2010 Cabernet Sauvignon, 2015 Viognier, and 2014 Merlot.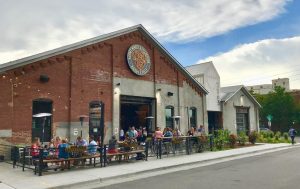 Bigsby's Folly Craft Winery & Restaurant
A popular winery that has grown substantially since it opened in 2105 was started by a husband and wife whose attitude is that life is too short to play it safe. Chad & Marla Yetka founded Bigsby's Folly Craft Winery & Restaurant which was named after a clothing store in Chicago which also inspired the name of their golden retriever. The location's tasting room features exposed brick and wooden beams that provide an industrial feel coupled with great wines. Guests can visit any day of the week and enjoy a food menu in addition to delicious wines such as the Riesling, The White RiNo, Rose of Grenache, Merlot, and Cabernet Sauvignon.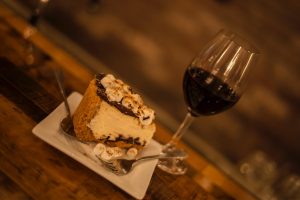 Deep Roots Winery and Bistro
One winery in Denver was founded on the notion that family has the deepest roots of all and comes before anything. Deep Roots Winery and Bistro was founded by two sisters and one of their husbands with the memory of a brother in mind. The location is open Tuesday through Saturday and features popular happy hours and delicious menu options. With charm and comfort, those who visit Deep Roots Winery and Bistro can sip on options including 2016 Dry Riesling, Chardonnay, Crimson Rose, Zinfandel, Malbec, and Pinot Noir.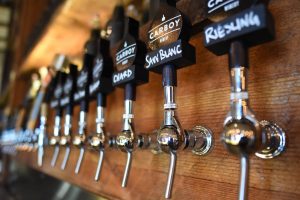 Carboy Winery
One winery in Colorado features two popular locations in Littleton and Breckenridge. Carboy Winery was founded in 2014 by a group of individuals who wanted to create an urban winery in downtown Denver. The Littleton location opened its doors in 2016 and since then has slowly been growing in both wine options and size. The tasting room at the location features a menu of upscale classics in addition to a lengthy wine list including options such as Pinot Gris, Chenin Blanc, Chardonnay, Cabernet Franc, Malbec, and Sangiovese.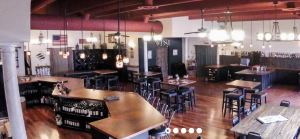 InVINtions, A Creative Winery
The Greenwood Village neighborhood of Denver is home to many tech companies in addition to a wonderful winery. InVINtions, A Creative Winery was founded by a family of third and fourth generations Coloradans and creates wines based on flavors of the world. The location's tasting room features a uniquely shaped bar and an extensive wine list that guests can sip in style. Some popular options include Dry Viognier, Fume Blac, Due dal Vento, Amarone Classico, Aussie Grenache-Syrah, and BIN 14 Cabernet Sauvignon. InVINtions, A Creative Winery also makes ciders with apple, blueberry, blackberry, cherry, ginger, hopped, lemon basil, lime mint, and peach flavors.