Indiana
With Plenty to Do, See and Eat, Indy Will Keep You Entertained
The very best weekend plan for Indianapolis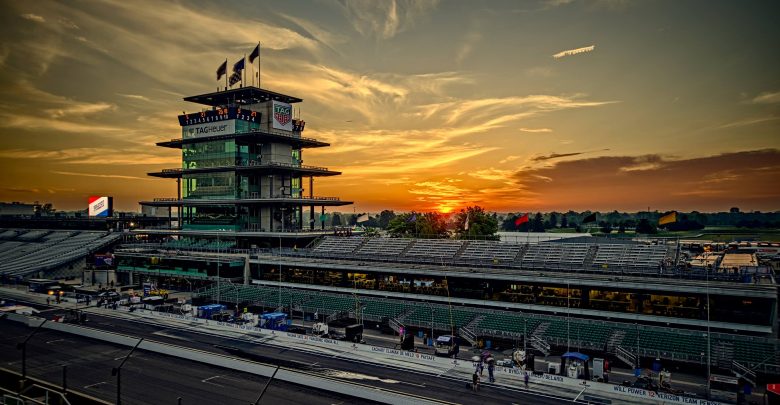 Planning a weekend in the amazing city of Indianapolis? If so, you may be wondering what to add to your agenda. After all, there is plenty to see and do in this fun city, and you wouldn't want to miss the best of what the area has to offer.
Lucky for you, we've gone out of our way to do the research for you and we've come up with a list of the top 8 things to do, see, and eat in Indy.
Good Morning Mama's
Let's begin with the most important part of any day: breakfast. You'll want to have plenty of energy for enjoying your weekend getaway, and Indianapolis has plenty of places to ensure you start the day off right. One of our very favorites in Good Morning Mama's.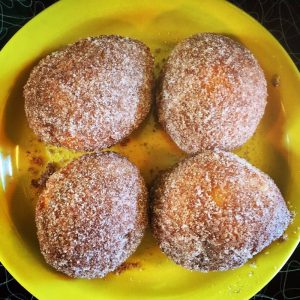 This little restaurant is set up in an old gas station and has some serious vintage personality. Formica tables line the walls and a jukebox stands at the ready. Of course, the food is just as classic, and when it comes to breakfast, that is 100% okay with us.
From blueberry pancakes and bacon to eggs Benedict, you're sure to find something to tempt your palate and get you going in the morning at this fun diner.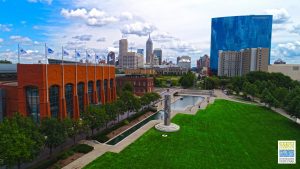 White River State Park
Next on our list is the amazing White River State Park. As you might expect, this green space is the perfect place to take a walk or have a picnic. However, it is more than the average park. This incredible place is home to a number of the city's best attractions.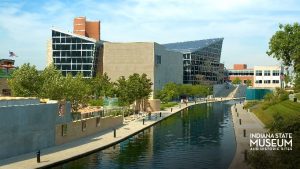 The zoo is a great place to head on a pretty day, and is sure to keep the kids entertained. Meanwhile, the Indiana State Museum is better suited for cold or rainy days and provides plenty of interesting information to keep guests well occupied. Finally, we love the Eiteljorg Museum of American Indians and Western Art, the NCAA Headquarters and Hall of Champions, and the Medal of Honor Memorial.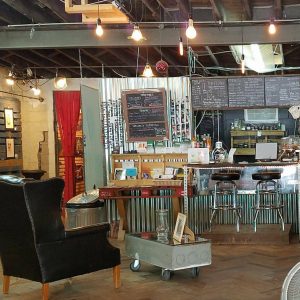 Coal Yard Coffee
Time for a little pick me up? Coal Yard Coffee has got you covered. This awesome local coffee shop is quirky and fun, making it the ideal place to hang out friends and enjoy a cup of joe. Prefer to get some work done or catch up on reading? The shop is a great place for that as well.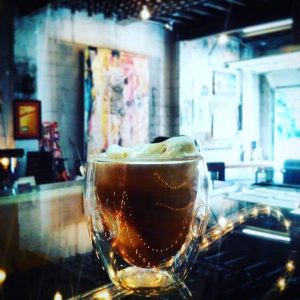 Pieces by local artists are displayed on the walls, meaning there is always something interesting to look at during your visit. Meanwhile, the big garage door is always open on nice days, making this a pleasant place to be during the spring and fall.
As far as coffee goes, this place knows how to do it right. They have all the usual beverages, but we especially love the Aztec Mocha which adds a little spice to the mix. Yum!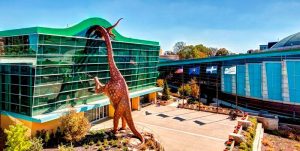 Indianapolis Children's Museum
Often touted as the best children's museum in the country, Indianapolis Children's Museum certainly does have a lot going for it. This enormous build of hands-on learning is beyond entertaining for the kids, and with some many rooms to explore you could easily stay and play all day.
The dinosaur exhibit is a crowd pleaser for sure, and the pop culture exhibit is pretty fun as well. Of course, future astronauts will adore the outer space area, and the traveling exhibits keep everything fresh and interesting.
Obviously, you'll only want to visit if you have kids, and if you do have kids we definitely recommend it!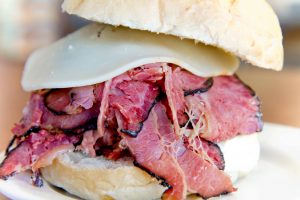 Shapiro's Delicatessen
When lunchtime rolls around you'll want to head to Shapiro's Delicatessen. This Indianapolis classic has been serving up amazing meats since 1905. Considering how long they've been around, one would assume they're doing something right, and as soon as you taste one of their sandwiches, you'll know it's true.
A simple deli sandwich may not seem like much, but Shapiro's does them incredibly well, meaning you'll be in for a sandwich like none other. In fact, this lunch join is so good you'll often find lines out the door around lunchtime. That said, the line moves relatively quickly, and it is well worth the wait.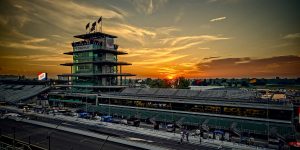 Indianapolis Motor Speedway
Home to the Indianapolis 500 and the Brickyard 400, and formerly the home of the United States Grand Prix, Indianapolis Motor Speedway is a must see for any racing fan. Built way back in 1909, the speedway is still going strong and actually had the highest capacity of any sports venue in the world. Still, events at this well-known racing location do sell out, so be sure to get tickets for any events you wish to attend well in advance.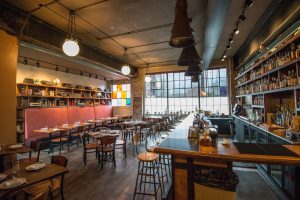 Bluebeard
Of course, we mustn't forget dinner. Luckily, Indy has plenty of amazing dinner places, meaning you won't have a hard time finding a place to eat the last meal of the day. A favorite in the area is Bluebeard.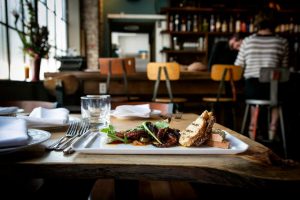 This gastropub offers a new menu every day and each dish is made using fresh, local, seasonal ingredients. This means you'll never get tired of the same old thing, but can always count of some seriously amazing grub from this upscale local eatery.
Better yet, this restaurant is also a surprisingly good lunch spot, offering smaller portions of many of their dinner dishes as well as some amazing sandwich options.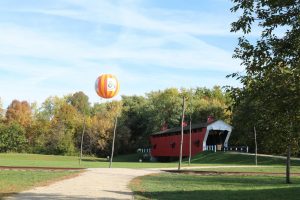 Conner Prairie
Finally, we simply must mention Conner Prairie. Conner Prairie is a part traditional museum, part playground, and part living history museum. This is absolutely amazing for those who like varied learning experiences, and one could easily spend 2 or 3 days in this place and still not see and do everything.
We especially love the living history section of the museum which starts in an 1816 Native American village and walks you through time with stops in 1823, 1836, and 1863. Throughout your journey, there are plenty of hands-on experiences to keep little ones busy and the amazing actors portraying people from the past are happy to answer questions, sometimes even while remaining in character.
Other highlights of this awesome attraction include a hot air balloon right (with plenty to learn about the history of flight before boarding), the Treetop Outpost which gives kids an awesome opportunity to imaginative play, and the incredible water play area that is perfect for a hot summer day.