Alabama
Some of America's Most Gorgeous Places to Pitch Your Tent
Camping through Alabama's national / state parks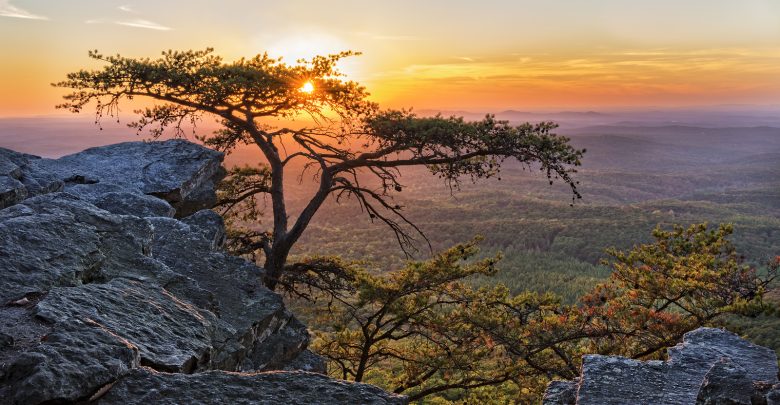 Campers in Alabama have no shortage of options. The state's national parks offer some of the prettiest camping opportunities in the south. All throughout the state, you can find parks with camping spots for every type of camper. Here are some of the best to help you plan your next Alabama camping trip.
Talladega National Forest / Cheaha State Park
Talladega may be best known for its racing, but it's more than just a town for speed lovers. There's a slower pace that attracts campers to the Talladega National Forest and its numerous campsites. Once a heavily logged forest, the Talladega used to be a wasteland, but now it's a wildlife refuge that attracts thousands of visitors every year.
Camp in one of the primitive tent sites in the forest, or bring your RV to one of the forest's RV-friendly sites. Coleman Lake Recreation area is just one of the campgrounds in the forest that can accommodate most campers. It offers modern convenience in a quiet, peaceful setting that will take your breath away.
Nestled in the center of the Talladega National Forest, the Cheaha State Park is the highest point in all of Alabama. This park features gorgeous views and plenty to do while you're camping. Hike the waterfall trails, do a little fishing, or visit the on-site gemstone mine inside the park. When you're tired of adventure, grab a bite to eat in the Vista Cliffside restaurant before you settle into your tent or RV for the night.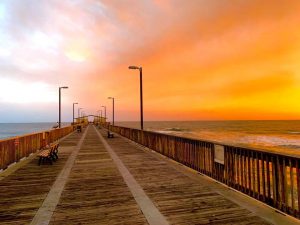 Gulf State Park
Located in Gulf Shores, this state park is perfect for any beach lover. Camp just a short drive away from soft, white sand beaches and enjoy the beauty of Gulf Shores in the campsite of your preference. The campground features primitive and full-hookup RV campsites as well as lakeside cabins and cottages. There's something for everyone here, so bring the whole family.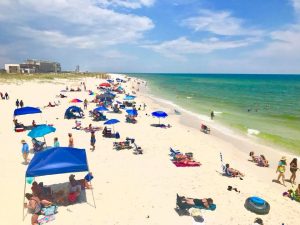 The campground features laundry facilities, a camp store, and a swimming pool with a splash pad for the kids. Take a nature walk through some of the prettiest backcountry around, or hop in your car and head over to Orange Beach, Foley, Mobile, or one of the other busy towns nearby. This campground offers the convenience of being close to everything, but you still get to feel like you 'get away from it all.'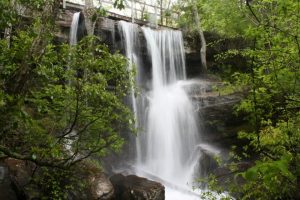 DeSoto State Park
If you are looking for breathtaking beauty in your camping experience, consider DeSoto State Park. Nestled atop Lookout Mountain, the park is filled with vibrant wildflowers and rushing waterfalls. It's a huge park–over 3500 acres–and features not only campsites, but also motel lodgings, chalets, and cabins. From primitive tent campsites to luxurious lodgings, there's something for everyone at the DeSoto State Park.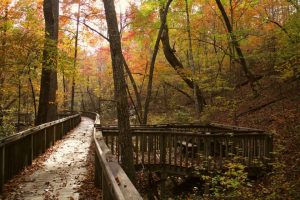 In addition to top-notch campsites, the park offers a wide variety of amenities for comfort, entertainment, and convenience. Visit the nature center, which is interactive and features live animals. Swim in the Olympic-sized pool during the warmer months, or hike one of numerous trails through beautiful scenic areas. Outdoor enthusiasts can partake in fishing, kayaking, and a wide variety of other outdoor activities. Or, just kick back and enjoy the beauty of the north-eastern Alabama state park.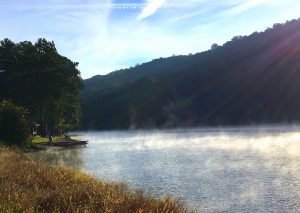 Lake Guntersville State Park
If you're looking for camp lodgings that are a little more luxurious, or if you are an outdoor thrillseeker, take a look at Lake Guntersville State Park. It has everything from golf courses to a beach complex and so much to do, you'll need more than a few days to fit it all in. Take a stroll through one of the trails in the 6000-acre park or catch a ride on the Screaming Eagle Zipline. And if nature is your passion, you may even be lucky enough to spot a real bald eagle, since the park has worked hard to push conservation of this species in the state.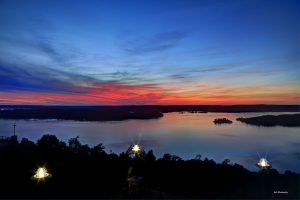 Lake Guntersville is a premier destination for weddings, but it's also a hit with people who just want to get outside and explore. There are opportunities for fishing, swimming, hiking, or watching nature along the banks of the northeastern Alabama stretch of the Tennessee River. Many of the campsites are designed with disabled access in mind and some even allow pets.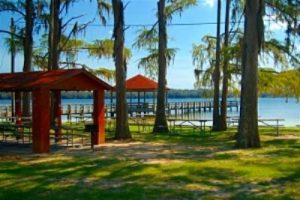 Florala State Park
Wrapped around the shores of Lake Jackson, Florala is a 40-acre pocket of camping heaven. It's just far south enough to avoid harsh winter weather, making it a great choice for campers looking to get away in the winter months. While it's not the biggest or fanciest of Alabama's state parks, this smaller jewel is popular with families and those looking to get away from it all at a slower pace.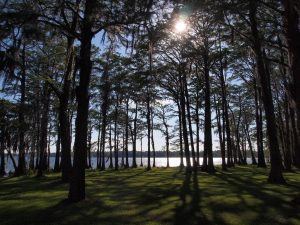 There are 23 campsites at Florala State Park and a lake that's perfect for swimming, boating, and fishing. Each campsite has its own picnic area and charcoal grill, plus there's a central bathhouse with coin-operated laundry facilities. It's a great alternative to some of the larger, busier parks in the state.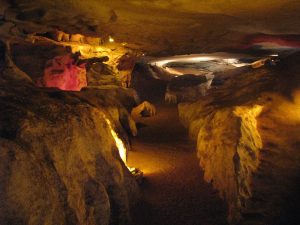 Rickwood Caverns State Park
While there's no doubt that the amazing Rickwood Caverns is the main attraction of this state park, there's more to the place than just the caverns. Stop in and visit the 260-million-year-old cavern formations and experience their beauty and mystery. If you're camping at the site, you can get discount tickets to the caverns.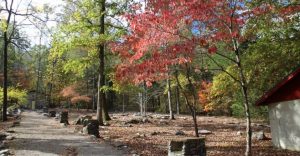 The campsites are fairly basic, but some of them are able to accommodate trailers and motor homes of any size. There are picnic areas, walking trails, swimming during warm seasons, and even a small gem mine for the kids to enjoy. This is a popular campground for families and scouting groups, so it's recommended that you call ahead to check site availability.
Whether you're looking to get away from the world in the thick of the woods, or you want to experience the natural beauty and diversity of Alabama's landscape, there is bound to be the perfect campground in one of the state's many national parks. Grab your tent, pack up your cares, and spend some time getting back to nature in one of these fantastic southern campgrounds.