Wisconsin
5 Great Spots Most People Overlook in Wisconsin Dells
Wisconsin Dells: Beyond the Waterparks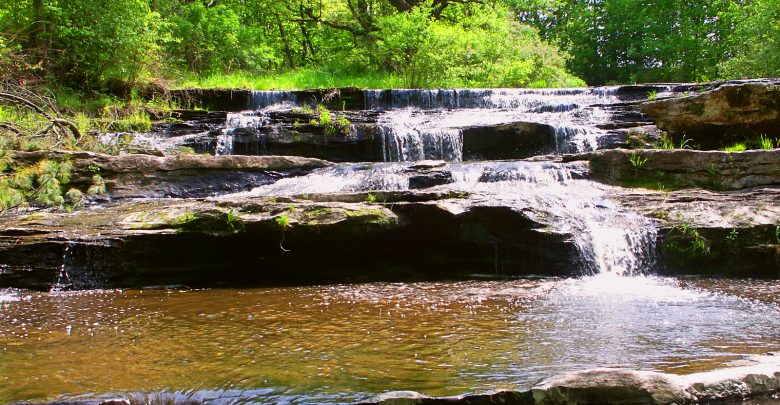 While the Wisconsin Dells are perhaps best known as the "Waterpark Capital of the World", this bustling resort town in central Wisconsin also offers up a wide array of entertainment options to keep tourists busy no matter the season.  The following five destinations reflect the variety of experiences to be had beyond the preponderance of waterslides and go-carts spread up and down the strip, and represent but a few of the lesser known activities in town.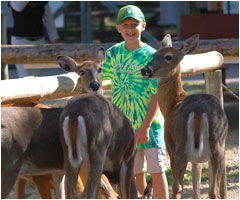 1. Wisconsin Deer Park
With the newer and more exotic Timbavati Wildlife Park located directly across the street it can be easy to overlook the Wisconsin Deer Park, which offers a much more serene – though no less rewarding – experience.  Family owned and operated for over 50 years, this Dells staple invites visitors to explore 40 acres of land while co-mingling with over 100 deer.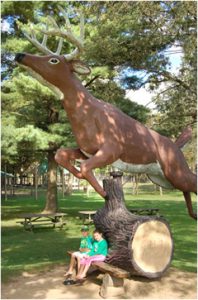 The Midwestern native Virginia whitetail deer can be found in the main feeding area, where guests are welcome to hand-feed the animals specialized crackers and pellet feed, which can be purchased upon entry or at various stations located throughout the park.  The second feeding area houses four different species of European fallow deer, including the spotted English fallow deer – which can be identified by their large, moose-like antlers.   The deer range in age from fawns to fully mature adults and, with the park also serving as a zoological supply service, many of the deer bred and raised here can be found at exhibits and zoos all over the country.  Other animals that can be viewed at the park include elk, bison, and even lemurs.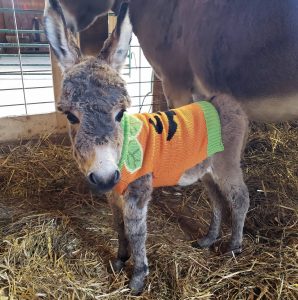 2. Country Bumpkin Farm Market
Country Bumpkin Farm Market is much more than your average farm stand.  Though it does offer a daily supply of freshly picked fruits and vegetables, the site also includes a play village and petting farm.  While the adults stock up on their favorite varieties of berries, tomatoes, and melons – grown utilizing sustainable and sometimes organic methods – children are welcome to roam the village of miniature structures just down the hill, which include a scaled-down church and jailhouse.

The Pedal Kart Raceway invites families to challenge each other to battles of pedal-powered supremacy, providing karts of all sizes for everyone to get in on the fun, while the Raging Rapids Duck Races pit rubber ducks against one another in a swim-off to determine the fleetest fowl.  Other kid-friendly activities include a zip line, obstacle course, and climbing wall.  Down on the petting farm, guests are welcome to feed a variety of barnyard regulars, including goats, alpaca, and pigs.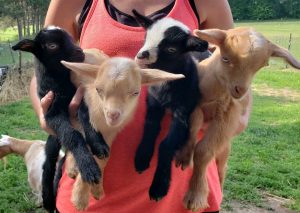 In the springtime, the market offers a selection of flowers cultivated from their own greenhouses, with over a thousand arrangements available in pots or baskets.  Come fall, children can try their hand at pumpkin bowling or watch in awe as the seasonal squash are catapulted into the air, with launches scheduled for various times throughout the day.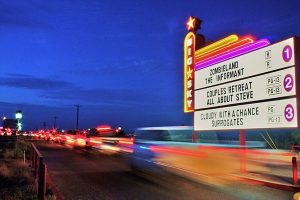 3. Big Sky Twin Drive-In Theatre
While The Dells have grown from a quaint tourist town into a flourishing, ever-expanding Midwestern resort destination, the area has still managed to preserve many of its traditional, small-town attractions.  And nothing says small-town tradition quite like a drive-in movie theatre.
Not far from the downtown shopping district lies Big Sky Twin Drive-In Theatre, one of Wisconsin's final surviving outdoor cinemas.  Big Sky boasts not one, but two towering screens, affording guests a choice between a different pair of first-run double features nightly during the operating season.  The site features upgraded digital projection as well as stereo sound, ensuring the best possible viewing experience while enjoying a movie beneath the stars.  An onsite concession stand stocks all the standard snacks while adding homemade sloppy joes and their signature "Mamaburger" to the menu as well.  Big Sky showcases its twin-bill of double features from early May until autumn.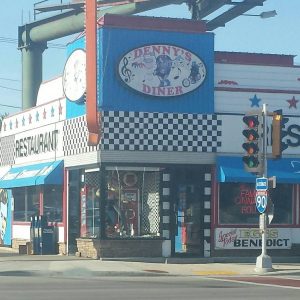 4. Denny's Diner
Not to be confused with the popular chain restaurant, this eclectic eatery harkens back to the old-fashioned diners of yesteryear.  Perhaps best known for their freshly-baked and generously-proportioned cinnamon rolls – which can be ordered-in or purchased for carryout – the restaurant's lively décor provides a feast for the eyes, as well.  Pedals cars, vintage tin posters, and even a tightrope-walking Donald Duck add to the ambiance of this charming throwback, while a toy train chugs along tracks suspended from the ceiling.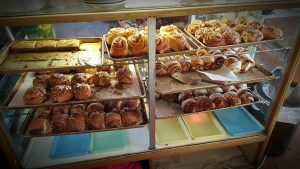 Also serving as reminders of a simpler time are period-appropriate relics such as the classic Wurlitzer jukebox, the 50s-era gas pump, and a phone booth that serves as the centerpiece of the dining space.  The restaurant is open for breakfast and lunch, serving up standard diner fare – from bacon and eggs to BLTs –cooked on the original 40-year-old flat-top stove.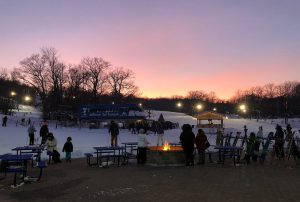 5. Cascade Mountain
Downhill skiing and snowboarding may not be the first activities that comes to mind for tourists visiting The Dells, or Wisconsin in general, but that is exactly what they will find at Cascade Mountain.  Located just outside The Dells, these slopes provide a welcome gravity-aided alternative to the onslaught of waterslides and thrill rides offered in town.  The mountain boasts 47 trails to appeal to every age and skill level as well as 12 lifts – including rope tows, carpet lifts, and chair lifts – to ferry guests up to the top.  The snow tubing lanes provide a different means for conquering the mountain, and the competition, by sending guests hurtling down the hill on inner tubes.
Those looking to fine tune their gear will want to visit the onsite tech shop, where certified technicians utilize the MONTANA Challenge tuning machine to calibrate the equipment to suit each rider's needs.  Other services offered include the Crystal Glide Finish, a variety of waxing packages, and standard repairs and installations.
Lessons are available for everyone from first-timers to those looking to shave a few seconds off their slalom speed.  Children 12 and under ski for free, while discounted rates are offered for groups of 15 or more.  For frequent visitors, season passes can prove to be a cost effective option, as well.