Florida
You'll Want to Try Everything on the Menu at These Breakfast Bistros
The best and most unique breakfast spots in Orlando for your family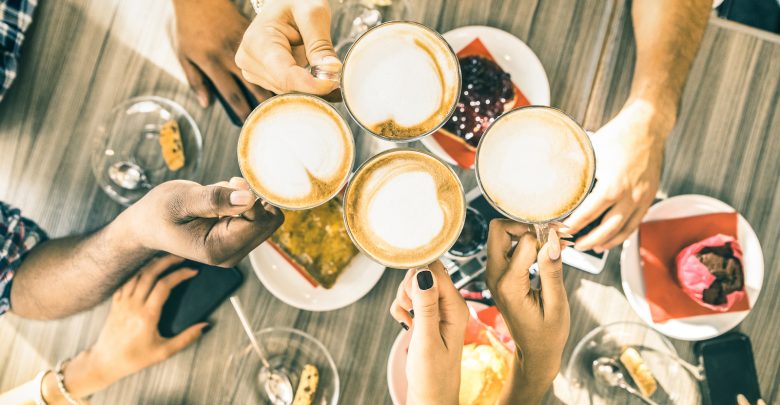 Whether you're visiting Orlando for a full-fledged vacation or just a quick getaway, you're going to want a good breakfast to start each day. After all, Orlando is home to some of the biggest and best theme parks around, and tackling these giant lands of amusement requires some serious fuel.
Lucky for you, there are plenty of amazing breakfast options in this city. In fact, there are so many incredible breakfast restaurants we had trouble narrowing them down. Here is the top 10 list we came up with.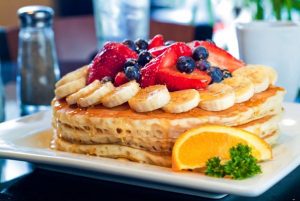 #1: Keke's Breakfast Cafe
A local chain that has the hearts of thousands of Floridians, Keke's Breakfast Cafe is the ideal stop for waffles, french toast, and all other things breakfast. Here you'll find special items such a chocolate chip waffles and stuffed french toast right along with classics such as omelettes.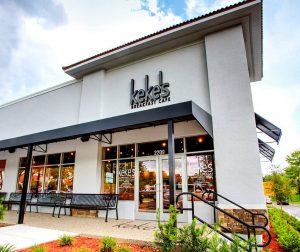 Order your favorites and sit back and relax as you wait for one of the best breakfasts you've ever had to appear at your table.
#2: Hash House a Go Go
Looking for a hip joint to get some creative morning food? Hash House a Go Go is your place. This yummy eatery serves up some enormous—and delicious—pancakes that are bigger than your face. Prefer something a bit more savory? Their sage chicken and waffles is one of the most popular items on their menu.
The restaurant is dedicated to bringing people together over their amazing food, and we'd go ahead and say they're nailing it.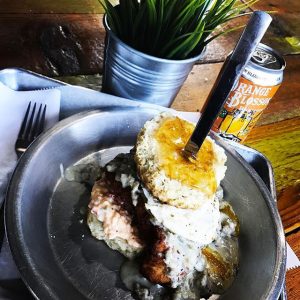 #3: Se7en Bites Bake Shop
Another wonderful local eatery with tons of amazing and unique dishes is Se7en Bites Bake Shop. This bakery was featured on Food Network's "Diners, Drive-Ins and Dives", and we think this recognition was well deserved.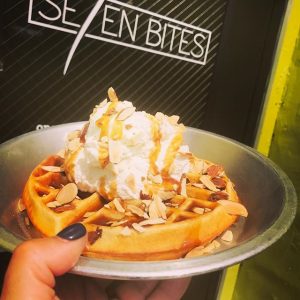 Here you'll find such incredible treats as the Vanilla Bean Bourbon Bacon Moonpie, but be quick about ordering yours, because supply does run out on a daily basis. Want something a bit heartier? Their savory breakfast plates never disappoint!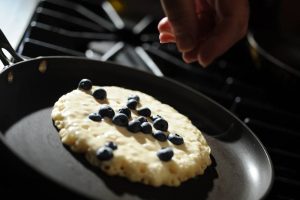 #4: Peach Valley Cafe
"All of our food is homemade, using the best and freshest ingredients available."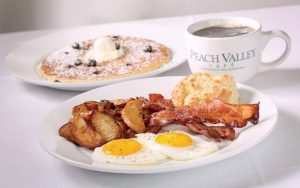 Yep! That about sums up this amazing Florida eatery. It's plain to see that each and every item on their menu was made with love and care, and we love it!
Seasonal flavored pancakes keep the breakfast menu interesting, and the Peach Valley Picker's Skillet provides the big eaters with something that'll fill them well. On top of all that, the service at this restaurant is just wonderful, making this a good choice all around.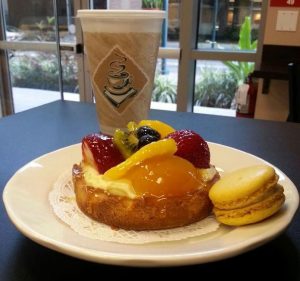 #5: Le Gourmet Break
Everyone knows the French can cook, and breakfast food is no exception to this rule. How do we know? We've been to Le Gourmet Break, of course.
This farm-to-table bistro serves up favorite French breakfast foods such as crepes and quiche. The dining area is bright and cheery, making it the perfect place to begin your day, and the quick service means you'll be in and out in no time. This is perfect for those who want to see as much as they can during their trip—and let's face it, that's all of us.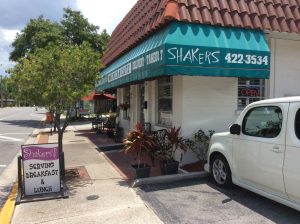 #6: Shakers American Cafe
People are raving about Shakers, and when you pull into the parking lot, you may be left wondering why. However, it is important that you don't let its modest exterior deter you. The restaurant is one of the best in the area, and you won't regret sticking around.
Begin your visit by checking out the amazing salt and pepper shaker collection that gives this eatery its name. Once you finish looking around, have a seat and order from the amazingly unique menu. Whether you order something like the apple omelette or more along the lines of the maple-glazed pork belly benedict, you'll be in for a treat. In fact, some even claim this place serves the best breakfast they've ever eaten.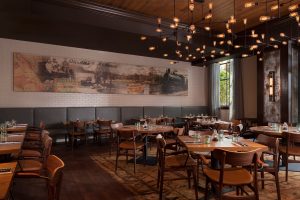 #7: Highball and Harvest
For a fancy breakfast, head to Highball and Harvest. This eatery is located inside of the Ritz Carlton Hotel, and it's just as lovely as you might imagine. When visiting for breakfast, you have your choice of the southern breakfast buffet or ordering à la carte. Both are fabulous choices, so just go with your gut.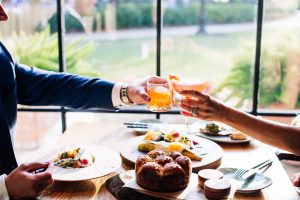 The buffet includes several delicious pastries, meats, biscuits, and much more. Meanwhile, the à la carte menu boasts such entrées as the Banana Bourbon Pecan Waffle and Smothered French Toast. No matter what you order, you will receive top notch service with a smile.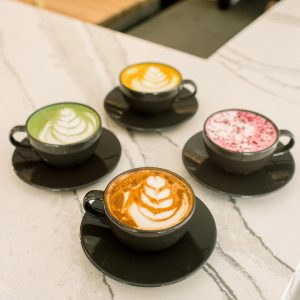 #8: Sanctum Cafe
Have a vegetarian in your party? Prefer to keep it healthy? Try Sanctum Cafe.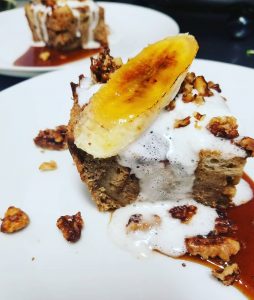 This adorable little cafe is dedicated to offering a delicious plant-based menu that even non-vegetarians will enjoy. Nothing is processed or refined, and they run their restaurant in the most sustainable way possible.
Of course, the friendly staff and super cute decor also help make this place one of the most popular breakfast joints in all of Orlando.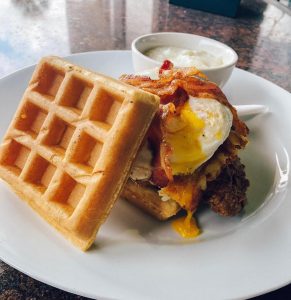 #9: White Wolf Cafe
The folksy atmosphere at White Wolf Cafe makes you feel at home right away. Add the smiling waitstaff to that ambiance, and you'll be feeling pretty comfortable as you order your delicious breakfast fare. The menu consists of all your typical breakfast favorites, meaning you won't want for anything when you dine here. You might even have trouble deciding what to order.
No matter what you end up ordering, be sure to try one of their signature cinnamon buns. These are absolutely incredible and would actually make the trip worthwhile all on their own.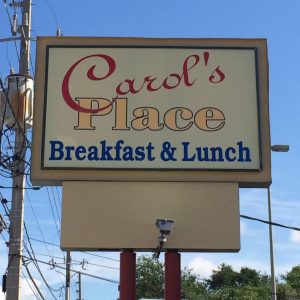 #10: Carol's Place
Finally, we must include our favorite old-fashioned diner—you know, the kind that doesn't look like much, but tastes incredible and takes you right back to your childhood? That's what Carol's Place is.
This simple diner is filled with friendly faces, yummy breakfast foods, and just a touch of nostalgia. Put these things together and you have an ideal breakfast spot that you'll find yourself returning to time and time again.