Missouri
Believe it or Not, Missouri Has (More) Amazing Museums
8 exhibits across Missouri you should have on your list
The diversity of museums in Missouri is astounding.  From huge government-funded museums to smaller, privately-owned gems focusing on a dizzying array of subjects including art, history, archaeology, hair, disasters, money, dogs and science, if you can imagine it, it's probably in a Missouri museum!  So what should be on your list?  Here are 8 museums we definitely think are contenders.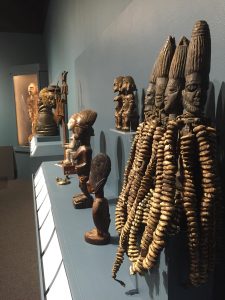 Museum of Art and Archaeology
Part of the University of Missouri in Columbia, the Museum of Art and Archaeology houses a permanent collection of art and archaeological artifacts from around the world, as well as changing and online exhibits, including archives of past exhibits.  You'll find items from ancient Egypt and Byzantium, as well as Greece, Rome and the Near East.  There's also a collection of European and American art dating all the way back to the 1400s. In all, 6,000 years of our history are represented here, in more than 15,000 artifacts and artworks!  So if you're interested in archaeology, history or art, come and lose yourself in this fascinating museum.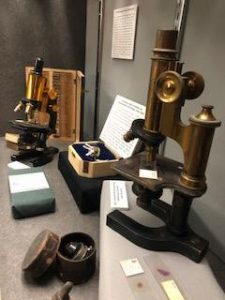 Missouri Veterinary Medical Foundation Museum
Welcome to the very first museum in America focused specifically on veterinary medicine!  Perfect for aspiring veterinarians or even just pet lovers, the Missouri Veterinary Medical Foundation Museum in Jefferson City contains thousands of items dating back hundreds of years exploring veterinary medicine throughout the ages.  There's also a library and educational center here, and hands-on learning is the name of the game, with plenty of chances to touch materials like animal bones, skin and hairballs!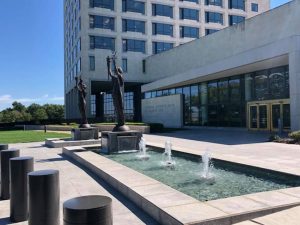 The Money Museum
It plays a pivotal role in our lives, but how much do you really know about money?  Find out at The Money Museum, in Kansas City.  It's part of the Federal Reserve Bank of Kansas City, and it's completely free to tour!  There are lots of fun currency-related, interactive exhibits here.  See how heavy a gold bar really is, or custom design a bill with your photo in the middle of it – you can even email it to yourself.  Learn about money through the centuries, and see if you can detect counterfeit currency.  You can even see the cash vault on premises and check out the cash processing area.  Make sure you bring ID if you're over 18!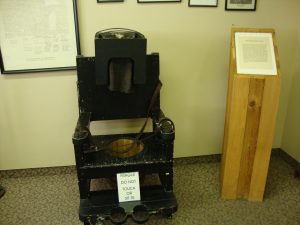 Glore Psychiatric Museum
Mental health treatments have come a long way since the often barbaric, inhumane practices of the past.  Glore Psychiatric Museum in St. Joseph allows you to find out exactly how far.  It's an extensive museum that tells you everything you ever wanted to know about the history of the treatment of mental illness, and uses dolls and donated mannequins to depict mental illness therapy through time.  This museum is guaranteed to horrify, shock, and educate all who step through its doors – and you might just leave with a new appreciation for the mental health therapy and treatments we benefit from today.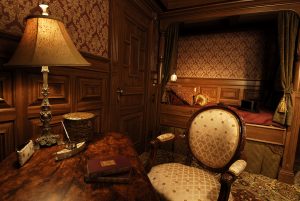 Titanic Museum
With a blockbuster movie, Broadway musical, and countless books and other adaptations over the years, the 1912 sinking of the Titanic has captured the imagination of generations of people like no other.  The Titanic Museum in Branson is owned by a man who actually recovered artifacts from the sunken Titanic itself back in the 1980s, and the museum is even shaped like a ship.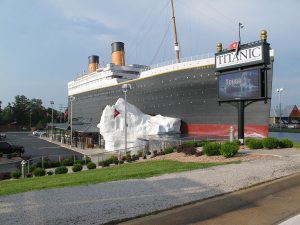 You'll find dozens of Titanic-related exhibits here featuring hundreds of artifacts from the famous ship, from life jackets to dishes to jewelry.  Even better, the interactive museum experience is set up to make you feel like you're a passenger – you'll even get a boarding pass with an actual Titanic passenger's name.  Curious whether your passenger survived the sinking?  You'll find out before you leave the museum!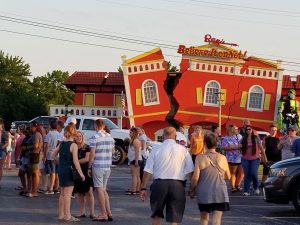 Ripley's Believe It or Not! Odditorium
If you're fascinated by the bizarre, then you should make a beeline for Ripley's Believe It or Not! Odditorium in Branson.  "Odd" might be an understatement here!  This museum boasts the largest collection of all things odd, assembled from all over the globe and displayed in a massive 12,000 square foot space.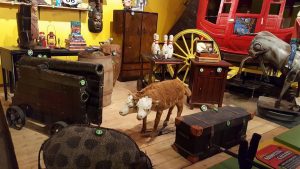 The eight galleries and hundreds of items are constantly changing, but some things you might expect to see here include a shrunken human head, a two-headed cow, and a vehicle covered in millions of Swarovski crystals.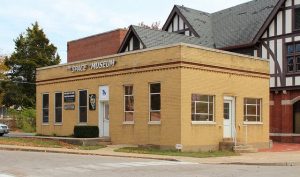 The Space Museum
The Space Museum in Bonne Terre is your go-to for all things intergalactic.  With a quirky blend of artifacts including space rocks, ray guns, space suits, and moon shoes, this is an interactive museum where you won't hear "don't touch that"!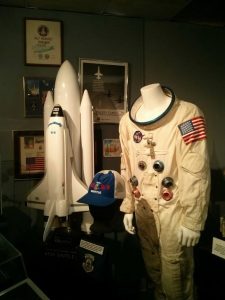 The museum's curator and founder is often on hand to be your guide, and when he's not, there's an audio tour to take his place.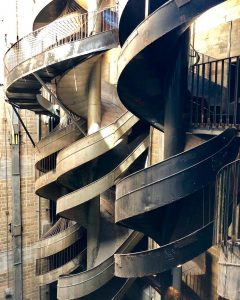 City Museum of St. Louis
The City Museum in St. Louis defies description and categorization – you really have to see it to believe it.  It's massive, all of 600,000 square feet, and occupies the space of the former International Shoe Company.  With a whimsical mix of diverse exhibits, the museum is the work of an international artist, and was created by dozens of artisans who repurposed materials like reclaimed stone, firetrucks, church organs, construction cranes and airplanes to fashion the fantastical world you see today.  Everything about this museum is interactive – you can climb on, touch, and play with every part of it.  Is it an art gallery?  A masterpiece of architecture?  A playground?  You decide!