Alabama
You Probably Didn't Know This About Alabama
Here are 6 things that make 'Bama just a bit different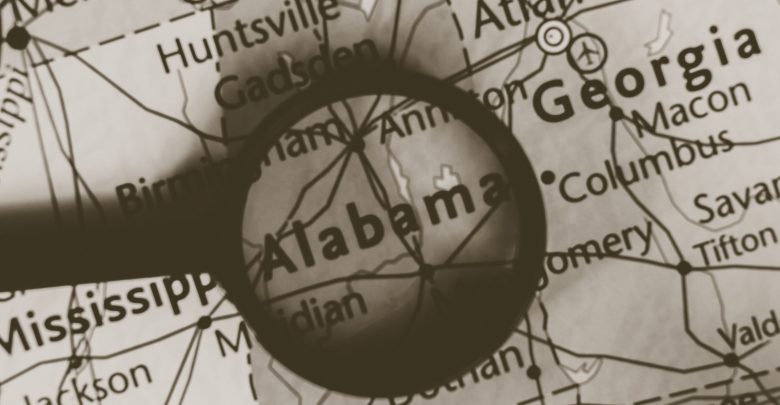 The southern state of Alabama joined the union on December 14, 1819, and there's a lot with which to credit the state. It's home to almost 5 million people and is known for its historic role during the Civil War and for its role in the Civil Rights Movement, both of which were vitally important. The Yellowhammer State also earns the title of "Peanut Capital of the World," as half the peanuts in the United States are grown here. The Saturn V rocket was built in the Cotton State, and author Harper Lee (To Kill a Mockingbird) was born in Alabama. And the famous fictional character Forrest Gump was from Greenbow, Alabama. But there's even more to the Heart of Dixie. Don't believe us? Here are six other things that set Alabama apart from every other state.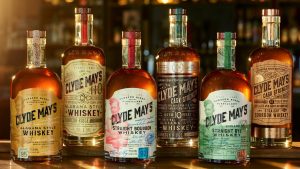 It's the only state with an alcoholic beverage as its official drink.
The official beverage of Alabama has an "extra" to it—it's alcoholic. That's right. The only state in the union to have chosen a drink with a kick as its official way to quench your thirst, Alabama named Conecuh Ridge Whiskey its official "state spirit" in 2004. Conecuh Ridge Whiskey is officially marketed as Clyde May's Alabama Style Whiskey. It's also marketed as a high-quality moonshine whiskey that was produced in the mid to late 1900s, albeit illegally. The whiskey was first produced in 1946 and continues to be a favorite among whiskey drinkers in Sweet Home Alabama over 70 years later.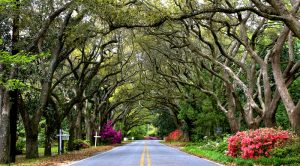 A tiny town in Alabama is the only place in the country to have a year-round all-water mail route with fixed mailboxes.
Magnolia Springs, Alabama—with a population of only about 800 people—lies in Baldwin County, only a few miles east of Mobile Bay, and it boasts a very special mail service. Just like everywhere else in the country, mail is delivered via the United States Postal Service, but we're pretty sure you don't get your mail the way Magnolia Springs residents do. The postal worker in this town delivers mail from an Alumacraft boat and serves nearly 200 homes along a 31-mile water route along Week's Bay and the Magnolia and Fish Rivers. The service along this route began in 1915 and to this day, the mail is still delivered via water along the route. Most people along the route have their mailboxes in the backyard—usually affixed to a dock or pier. The only drawback? Residents say that during high tide, the mail can sometimes get damp, but other than that, it's business as usual—they still get bills they don't want and junk mail for which they never knowingly signed up.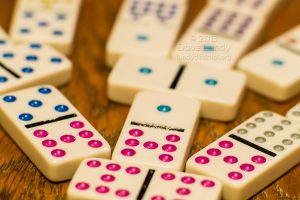 You can't do certain things on Sundays in Alabama.
Well, that's what the law states anyway. Under the Alabama Criminal Code, Section 13A-12-1, it is illegal to race, to hunt or to play cards or dominoes on Sunday. The law was once enforced in an effort to encourage people in Alabama to stay home and spend time with their families on Sundays. Violators of the law could be subject to a fee of $10 to $100, jail time and/or hard labor for up to three months. Yeah, we agree—it's just another good reason to spend time with the family on the weekends!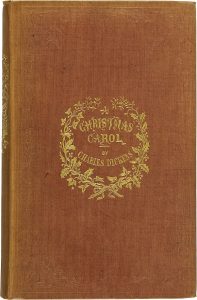 Surely Santa Claus is thankful for Alabama.
That's because Alabama was the first state in the union to recognize Christmas as an official holiday back in 1836. Part of this action was spurred by Charles Dickens' publishing his novel, A Christmas Carol, one week before Christmas, 1834. The story in the novel placed emphasis on Scrooge's selfishness and miserly ways, as evidenced by—among other things—his demand that Cratchit work on Christmas Day. The book also pointed out that at that time in our nation's history, the United States Congress met on Christmas Day as well. Dickens' A Christmas Carol was such a popular book that it was nearly impossible to ignore the importance of Christmas after it was published. Thus, the state of Alabama formally recognized Christmas as an official holiday in 1836. The states of Arkansas and Louisiana followed suit two years later in 1838.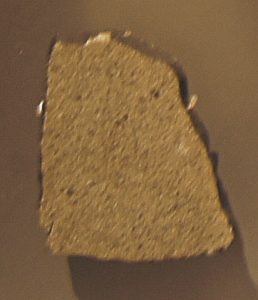 It's the only place with a record of someone being injured by a meteorite.
Yes, this is one of Alabama's quirkier claims to fame. On November 30, 1954 at 12:46 p.m., a grapefruit-sized meteorite crashed through the roof of a farmhouse in Oak Grove, Alabama, near the town of Sylacauga. But it didn't stop there. Instead, the meteorite bounced off a wooden console radio and struck a woman who was napping on her sofa. Thirty-four-year-old Ann Elizabeth Fowler Hodges was badly bruised on one side of her body that day, and her story received worldwide attention. The meteorite ended up in the hands of the United States Air Force before it was purchased by the Hodges family for $500. Often called the Hodges Meteorite, it was donated by the Hodgeses to the Alabama Museum of Natural History in 1956. This incident is the only verified record of a human being having been struck and/or injured by a meteorite in history. Today, you can see the "Hodges Meteorite" plaque with the state seal of Alabama near the place where Ms. Hodges was struck. (Careful where you nap, friends!)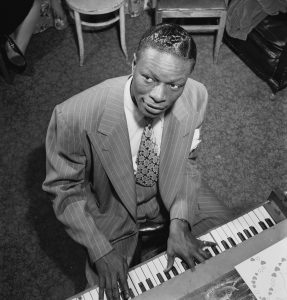 To a myriad of Hollywood royalty, musicians and sports legends, "Sweet Home Alabama" has a special meaning.
The Yellowhammer State has a lot to its credit—not the least of which is being the birthplace of several actors, actresses, singers, and sports heroes. Actors Channing Tatum and Jim Nabors (Gomer Pyle) were both born in Alabama, as were actresses Tallulah Bankhead and Courtney Cox. Jazz pianist and singer Nat King Cole, as well as Lionel Richie and Hank Williams, Sr., got their starts in Alabama too. Baseball legends Bo Jackson, Hank Aaron and Willie Mays were born in Alabama, as were soccer star Mia Hamm, basketball legend Charles Barkley, and boxer Evander Holyfield. The Heart of Dixie was also the birthplace of Rosa Parks and Helen Keller.