Florida
You Shouldn't Miss These Interesting Sights in Florida
4 more Sunshine State wonders to see in 2019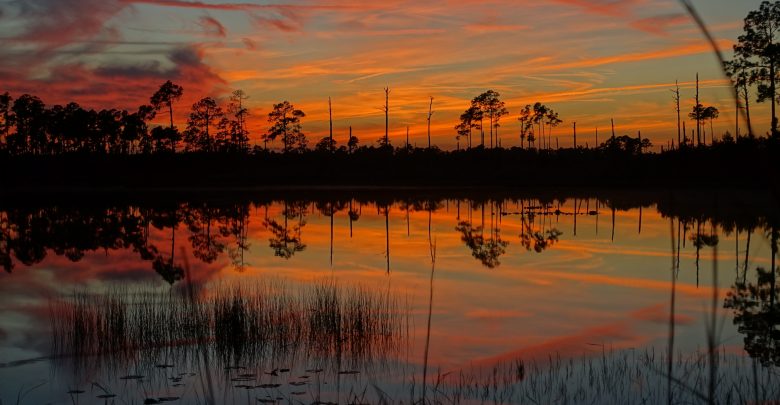 While there are many beautiful locations to visit throughout the country, one of the most popular vacation destinations is the amazing state of Florida. While many individuals might immediately think of tourist destinations such as Universal Orlando Resort or Walt Disney World, there are countless other locations for visitors to experience throughout the Sunshine State. Florida is home to many attractions and things for tourists to enjoy, however it is also home to some of the most breathtaking natural beauty found in the entire United States. From white sand beaches and perfectly preserved National Parks to underwater beauty and unique wildlife, Florida is home to some of the most gorgeous and enjoyable natural beauties that anyone can enjoy. Here are four natural wonders that all travelers simply must enjoy in 2019 while in Florida!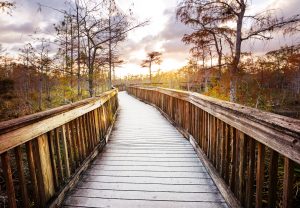 Everglades National Park
One of the most popular natural destinations to visit in Florida is the massive Everglades National Park which spans over one and a half million acres. The Everglades are home to a unique ecosystem that consists of wetlands and forests where many species and vegetation and wildlife have created their homes. Depending on the area of the Everglades National Park that visitors are looking to explore, there are several visitor centers that feature unique educational opportunities and experiences, small gift shops, and eateries.
During the popular dry season, Everglades National Park sees many tourists and visitors who come to explore the amazing walking trails, waterways, and more. One of the most popular activities to do while in the park is enjoy the beautiful campgrounds that allow individuals to wake up with nature all around them and get up close with the beautiful habitats. Visitors can also enjoy an array of guided tours led by Park Rangers that aim to educate about the delicate ecosystem balance found in the area and how it can be preserved.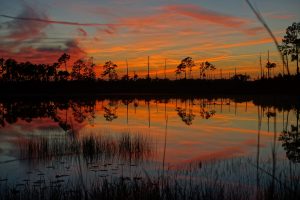 Ocala National Forest
Another popular location to enjoy in Florida that showcases some of the state's natural beauty can be found just north of busy Orlando. Ocala National Forest spans over four hundred thousand acres and is the oldest national forest east of the Mississippi River. This beautiful location is home to over six hundred lakes, rivers, and springs that visitors can enjoy in many ways including from walking paths, canoes, snorkeling, diving, and more. Those who are looking to really connect with nature on their visit can enjoy the location's several campsites that offer beautiful views in comfortable areas. In addition to the campgrounds, visitors can also spend hours wandering beautiful trails and walkways that lead to quiet corners and amazing views of the various bodies of water. An even easier way to enjoy Ocala National Forest is by driving through on the Florida Black Bear Scenic Byway which offers amazing views of the area's natural beauty from the comfort of a car.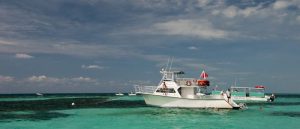 John Pennekamp Coral Reef State Park
The Florida Keys are home to some of the most amazing natural beauty in the entire country, including pristine beaches, underwater beauty, and amazing wildlife and vegetation. Those who are looking to truly take in the natural beauty of the area while embarking on outdoor adventures should head to Key Largo for one of the most breathtaking locations.
The John Pennekamp Coral Reef State Park is home to an extensive list of outdoor adventures for visitors to partake in ranging from snorkeling and glass-bottom boat tours to kayaking, hiking, and more. As the first undersea park in the United States, it is no surprise that the location focuses mostly on the underwater beauty of the area, and guests are treated to amazing views of the coral reef and its ecosystem in many ways. Popular glass-bottom boat tours are several hours long and offer unique and relaxing views into the coral reef with plenty of wildlife sightings, but those who are looking for an even more immersive experience will love the scuba tours. Featuring several different areas depending on the day, the open water diving tours offer guests the chance to fully immerse themselves in the beauty of the coral reef and enjoy all of its splendor.
Torreya State Park
While Southern Florida is home to the beauty of the Florida Keys, the panhandle is also home to many natural wonders and beautiful locations that visitors absolutely should explore. One such location is Torreya State Park near the town of Bristol which spans nearly fourteen thousand acres. Named after a rare tree that only grows on the bluffs in this region, the park features beautiful vegetation and wildlife that is unique and wonderful to behold. Guests who spend time in Torreya State Park can also visit the Gregory House which was constructed in 1849 as a plantation house in Ocheesee Landing before being moved to its current location in 1935. The historic home features guided tours that guests can enjoy before heading out into the rest of the park and enjoying walking and hiking paths, campgrounds, and gorgeous views from the bluffs. While Torreya State Park was damaged by Hurricane Michael, it is currently being renovated and repaired to allow guests to continue to enjoy its natural beauty for many years to come.