South Dakota
You'll Find Big Fun in 'The Best Little City in America'
The top ten things to do in Sioux Falls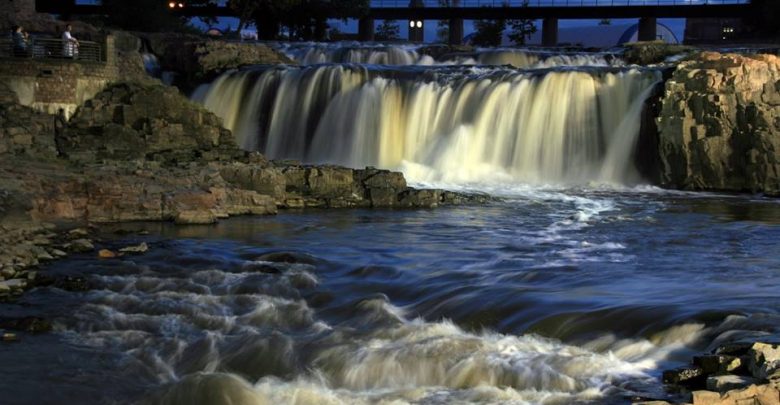 Sioux Falls rises up from the cornfields just off of I-90 at the eastern edge of South Dakota and tourists are surprised by this gem of a city found seemingly in the middle of nowhere. In the heart of the Midwest, Sioux Falls is a destination worth checking out with its Midwestern charm and friendliness and big city feel and offerings. It's hip and entertaining, upscale and welcoming all in one and is a hotbed of culture and history. This city of 200,000 appeals to all types of visitors with family-centered fun, a variety of adult-centered nightlife and year-round festivals and events.
Whether you're a visitor or a native, here are some of the best things to experience while you're in town: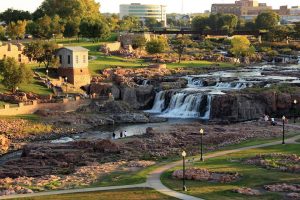 1. Falls Park
One of the top attractions and main focal points of the city is the majestic Falls Park on the north side of downtown. The city's namesake park features 123 acres of space to enjoy with beautiful waterfalls from the Big Sioux River at the center of it all. You can take in the amazing view from bridges spanning the water, a waterside restaurant or from the observation tower. You can also check out the remains of the 19th Century Queen Bee Mill. This park is a must-do while you're in town, so spend a few hours or pack a picnic and spend the day here, it will be time well spent.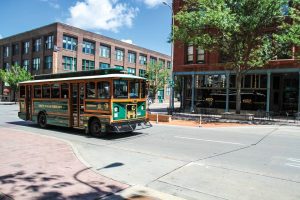 2. Historic Downtown
With just a quick walk down Phillips Avenue from Falls Park, you can grab a meal or check out some shopping in historic and charming downtown Sioux Falls. Experience unique offerings in a historical setting including local boutiques and nationally known chains. While you're at it, don't miss the Zandbroz Variety store for an eclectic mix of goods. In the summer months, ride the trolley or experience an outdoor art festival. Downtown Sioux Falls hosts numerous events and festivals throughout the year, so check out the calendar of events to get in on the fun!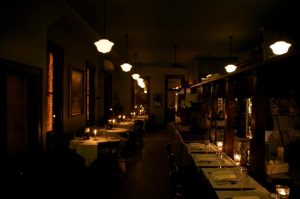 3. Enjoy a great meal
With hundreds of dining options in town, you can't go wrong. In just downtown alone, there are many options to tempt any appetite including Minerva's, Parker's Bistro and Mama's Ladas to name a few. Around town, try Grille 26, Spezia or TapHouse 41 for an excellent dining experience. For a quick lunch, grab a sub and soup at Gregg's Subs – the best in town.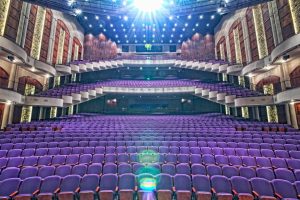 4. The Washington Pavilion
The once Washington High School building is now home to culture and arts of all kinds. Within its doors, you'll find the Kirby Science Discovery Center, an interactive children's science museum where kids can explore and experience exhibits hands-on. They'll spend hours here checking out all there is to offer. But there's something for everyone at the Pavilion – catch a Broadway-quality show in the Performing Arts Center and experience art and exhibits in the Visual Arts Center. Located downtown, the Washington Pavilion is centrally located and easy to find.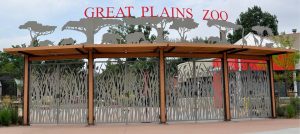 5. The Great Plains Zoo and Delbridge Museum of Natural History
This zoo is more than just a zoo. Of course, there are animals to see like lions, monkeys, bears, and bison, but they offer plenty of activities to keep you entertained while you're visiting. Feed a giraffe, attend a session with a zookeeper, ride the carousel or take the Savannah Train to get a behind-the-scenes tour. The adjoining Delbridge Museum has a rich Sioux Falls history on how it came to be and features a collection of 150 mounted animals from around the world. You won't want to miss it!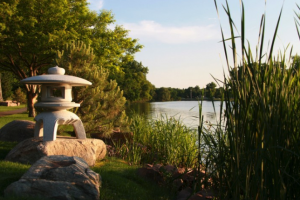 6. Terrace Park Japanese Gardens
This is the perfect place to get your Zen on and reconnect with nature. This unique lakeside park is beautifully terraced with landscaping, waterfalls, and bridges in an oriental design. It's a peaceful and serene space perfect for a timeout during your day so stop here to enjoy some natural beauty or to grab the perfect picture.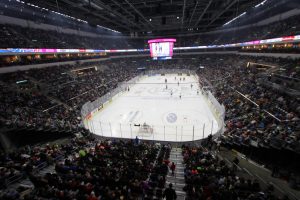 7. Experience Sports and Recreation
Sioux Falls is a hotbed of sports activity and is home to several professional sports teams. While you're in town catch a Sioux Falls Skyforce basketball game, a baseball game with the Sioux Falls Canaries or a Sioux Falls Stampede hockey game. On a different note and for some fun in the water, check out the indoor Aquatic Center at Spellerberg Park featuring a lap and swimming pool, splash pad and tons of fun in the water. Or get outdoors on your bike to experience 22 miles of paved and beautiful bikes trails in and around the city.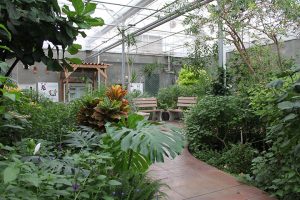 8. Sertoma Park
At Sertoma Park, you'll find multiple offerings to keep you entertained. First, check out the Butterfly House and Aquarium where you can interact hands-on with both butterflies and marine life from around the world. The Butterfly House is a tropical environment and garden with hundreds of butterflies to discover. And being that it's 80 degrees year-round, you can enjoy this environment in the winter too. In the Aquarium, touch a Sting Ray or check out the tide pool with anemones, sea cucumbers, and clownfish. Sertoma Park is also home to the Outdoor Campus, a family-centered nature area to enjoy and learn about the outdoors.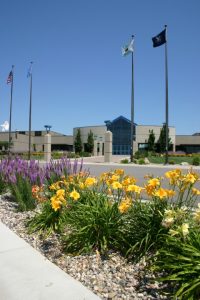 9. EROS Center
Give in to your inner science side and take a guided tour at the Earth Resource Observation and Science Center. Visit this high-tech center to see what satellites see and how they're used, plus learn about how the information is valuable. The center is a little out of the way toward the countryside but is worth the extra drive.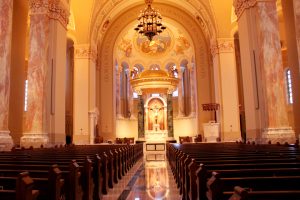 10. Get your history on
Explore historical sites in the city like St. Joseph's Cathedral, the Pettigrew Museum and the Old Courthouse Museum all near downtown. These buildings are beautiful on their own, but step inside to go back in time. In them you'll find interesting artifacts and can explore the history and architecture of the area. Admission is free for all three.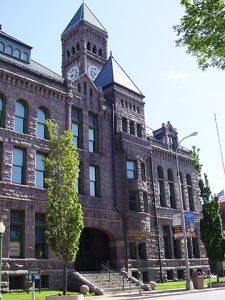 When you visit Sioux Falls, you'll see why it's one of the fastest-growing communities in the Midwest and you may even find that you don't want to leave!