Oregon
You Can't Beat the Scenery — and the Donuts! — in Oregon
These are 7 of the coolest must-see attractions across the state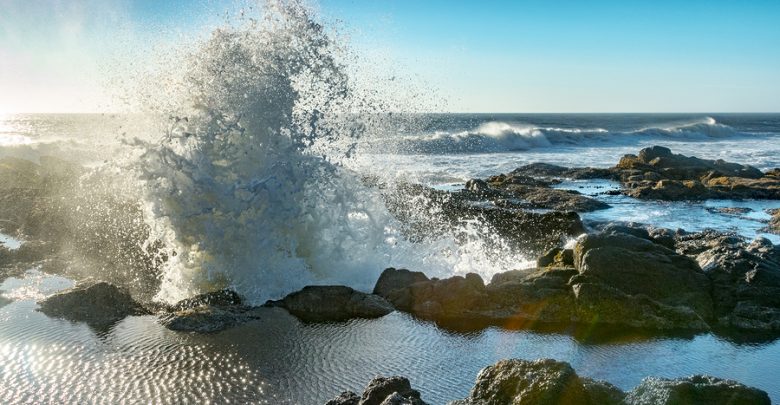 Oregon may be known for its rugged mountains and great, if somewhat changeable, weather, but there's so much more to the beautiful state than meets the eye. If you're planning a visit to Oregon, you must work a few of these attractions into your itinerary. From eclectic eateries to natural wonders, Oregon has something for everyone. Here are seven must-see attractions for you to visit in Oregon.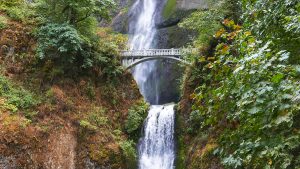 Multnomah Falls
Drive 30 minutes outside of the bustling city of Portland and you'll be rewarded with some of the most beautiful scenery in the western United States. The 611-foot tall double waterfall draws visitors all year long and it's easy to see why. Like a picture from a storybook, the falls seem almost magical in their setting in the Columbia Gorge.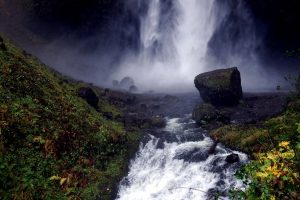 The falls are set off by a pedestrian span, the Benson Bridge, which allows you to get up close and personal with the falls. Feel the spray on your face as you stare down the falls' second tier, a 69-foot drop. It's a great place for a romantic hike or an energetic day out and it's also steeped in local legend. Native American legend says the falls were created to win the heart of a princess who wanted a private space for bathing. You may not see any princesses there, but take your camera for some shots of the beautiful Oregon scenery.
Voodoo Doughnut
If you thought there was anything more iconic than coffee in Portland on a drizzly, rainy day, think again. How about coffee and a doughnut? Not just any doughnut–when it comes to Voodoo Doughnuts, the magic is in the hole. Located in Old Town, Portland, Voodoo Doughnuts isn't just any old bakery. It is delightfully weird and deliciously wonderful, all in one pink, sugary-confection-filled package.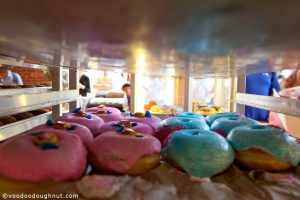 The flagship location (there are several other Voodoo Doughnuts scattered around the country), this bakery is a sweet-lover's delight. Stop by for the special 'doughnut of the month,' or try one of their truly unique (and possibly rude) regular offerings. There are doughnuts covered in cereal, doughnuts dipped in sprinkles, and even a doughnut voodoo doll (of course). You can also buy Voodoo Doughnut merchandise that you can enjoy long after your last doughnut has been eaten.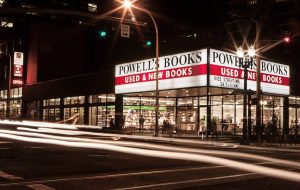 Powell's City of Books
If you are a book-lover, or if you're shopping for one, you absolutely have to stop by Powell's in Portland. The largest independent bookstore in the world, Powell's has been building its reputation as a mecca for book lovers since 1971. The shop sells both new and used books and features many rare and hard to find tomes. And if you're wondering just how popular a bookstore can be, Powell's consistently makes the top ten list of Portland's must-see attractions.

You can easily spend hours browsing the books at Powell's, but be sure to check their online calendar of events before you go. They often have authors in the store discussing books and, like any great bookstore, they have regular Kids' Storytime sessions. The staff are super friendly and love to talk books, so stop by and grow your 'to be read' list just a little longer.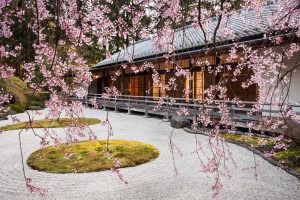 Portland Japanese Garden
If you want to get your zen on, this is the place to go. Portland's Japanese Garden is a sanctuary of peace and solitude. This authentic Japanese garden sits nestled in the bustling hills of Portland and offers visitors both a chance to experience the peace of nature and authentic Japanese culture. Walk through the tranquil gardens and sit by the peaceful waters of the strolling pond garden, view traditionally cultivated bonsai trees, and see the calming sand and stone garden exhibit. Finish off your stroll with a visit to the cultural village for a glimpse into authentic Japanese lifestyle and culture.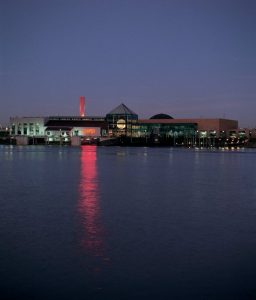 Oregon Museum of Science and Industry
If you're looking for somewhere fun and interactive to take the entire family, or if science is your jam, then get yourself down to the OMSI pronto. This museum isn't just full of dusty old relics–it's filled to the brim with interactive exhibits, fascinating scientific attractions, and a submarine that you can tour. A planetarium, science playground, and motion simulator will keep you busy learning new things, and then you can kick back and enjoy an educational film in the museum's theater.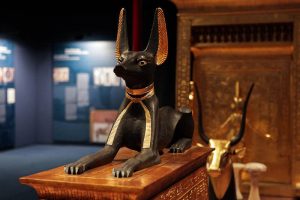 Bring a lunch, or grab food at the museum's riverfront restaurant. Whichever you choose, you'll want to spend the entire day here, if not longer. It's definitely a place that the whole family will enjoy, so make this a must-see on your next Oregon visit.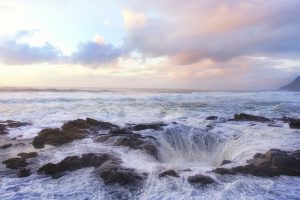 Thor's Well
You've probably heard of Thor's hammer, but have you heard of Thor's well? It's a strange and amazing natural attraction that will leave you wondering if the gods themselves didn't just have a hand in creating it. This attraction isn't for the faint of heart or curious children–it's a hands-off attraction that makes for some impressive photos and video memories.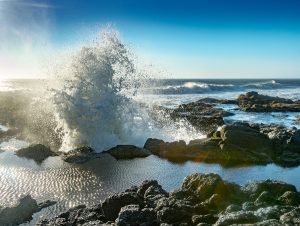 Basically, Thor's Well is a sinkhole among some ocean rocks that gives the appearance of being a bottomless pit that's draining the ocean of its water. In reality, it's not bottomless, but believed to be a collapsed cave system that pulls water in at one point and pushes it out somewhere else. It's beautiful, eerie, and definitely one of the most popular natural attractions in Oregon.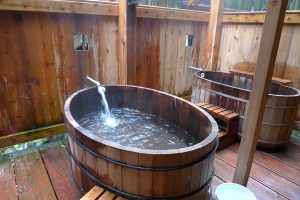 Bagby Hot Springs
If you don't mind a little hike through the forests of Mount Hood, you can reward yourself with a soak in some pretty spectacular natural hot springs. The springs were first discovered by Robert Bagby in the 1800s, but he didn't do much with his discovery. In the 1930s, a bathhouse was constructed to allow visitors to take advantage of the soothing water. The site isn't fancy–just a few wooden tubs for soaking and an historic cabin–but its location, nestled in the woods away from it all, make it appealing to those with an adventurous spirit. Bring your swimsuit, bring your walking shoes, and bring your sense of adventure when you visit Oregon's famous hot springs.