Louisiana
Perfect Weekend! Coffee, the French Quarter, Jazz, Cajun Food, History, Shopping, Art
10 ideas for a great time in New Orleans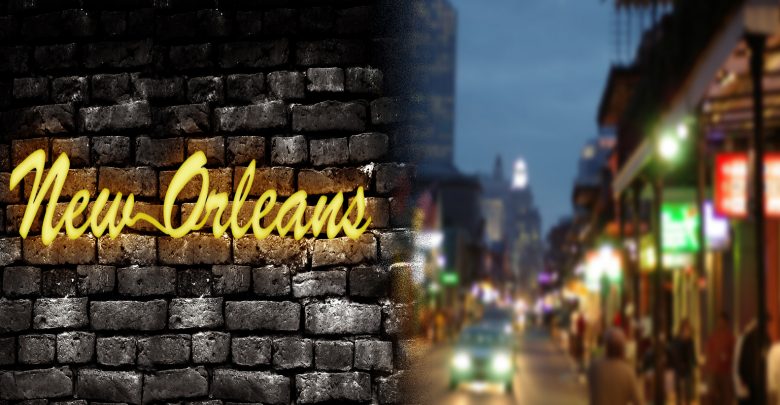 If you're looking for a great place to spend a weekend in Louisiana, New Orleans is definitely the first place that comes to mind. This city is bursting at the seams with history, culture, good food, and amazing music, and when you put all of these things together, you end up with a pretty awesome place to hang out.
For this reason, we highly recommend a weekend (or even a whole week!) in The Big Easy. Below is what we recommend doing while you're there.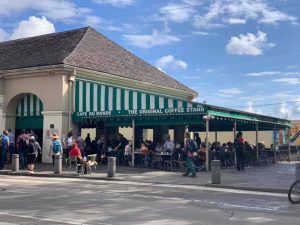 #1: Grab a World Famous Coffee
Start off your trip with an absolutely incredible breakfast at the world famous Cafe Du Monde. This cafe really does live up to all the hype, and is well worth waiting for (something you'll likely have to do). Be sure to order some beignets with your coffee, then have a seat to watch the morning begin in the French Quarter.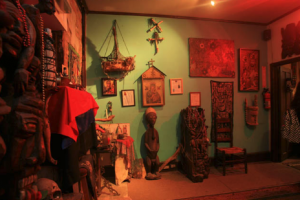 #2: Soak in the History
Of course, spending time in the French Quarter means you'll want to spend some time soaking in the amazing history of the place. Even simply wandering the streets will help you understand just how much has happened in this city, and visiting some of the local museums will deepen that understanding.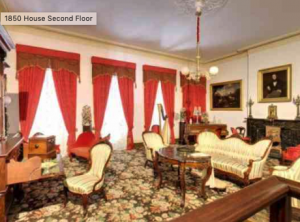 We especially love the New Orleans Historic Voodoo Museum, as well as the Pharmacy Museum. Sure, both are a bit creepy, but they present some really interesting history as well. The Louisiana State Museum's "1850 House" is another interesting peek into the past and is located in the French Quarter, making it easy to find.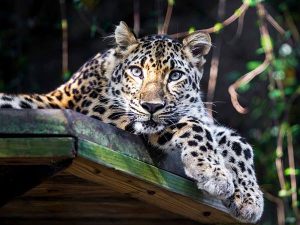 #3: See Some Animals
Did you know that New Orleans is home to a few different animal-related attractions? The Audubon Zoo, Audubon Aquarium of the Americas, and Audubon Butterfly House and Insectarium are all run by the Audubon Nature Institute. This institute does a wonderful job taking care of these creatures and presenting them to the public in a way that's both interesting and fun.
We highly recommend seeing all three of these attractions. Lucky for you, there is a combo ticket available that allows admission to all three attractions at a discounted price.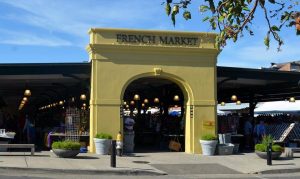 #4: Do a Little Shopping
The French Market is a great place to do some shopping. This market is especially interesting because tons of unique local businesses and artists set up shop here. This results in an amazing display of wares and treasures that nearly every visitor is eager to browse and dig through. From artwork and jewelry to baby clothes and candy, you're sure to find something you love here!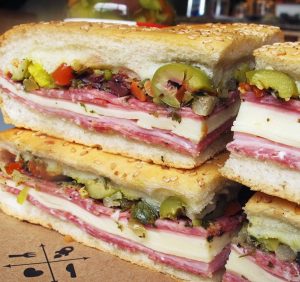 #5: Have a Muffuletta Lunch
While many people think of Cajun food when thinking of New Orleans, some are completely unaware that this city is also the birthplace of a very special Italian sandwich. The muffuletta was created in The Big Easy by Italian immigrants, and it's a sandwich you won't soon forget.
Want to get your sandwich from the original home of the muffuletta? Head to Central Grocery and Deli. This deli started serving up muffuletta sandwiches about 100 years ago, and they're still serving this awesome lunch to guests today.

#6: Make Time for Music
We all know New Orleans is the home of jazz. It only makes sense then that you would make time for some music during your visit.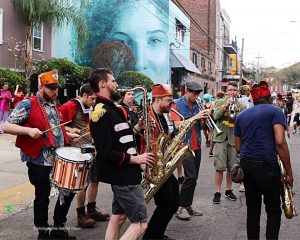 The New Orleans Jazz National Historical Park is a great place to start. Here you can listen to various musicians perform, as well as educational talks on the history of jazz. Additionally, you can find out about concerts and other music events around the city.
Another great place to visit for some music education is the National Jazz Museum. While this museum is a bit small, it is packed with information and often hosts musical performances.
Of course, you'll also hear plenty of music being played on the streets of New Orleans, as well as in many of the local restaurants and bars.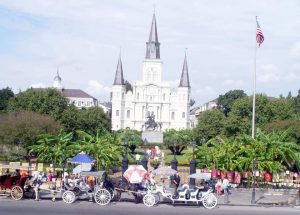 #7: Check Out Some Art
Aside from music, you're also likely to see some pretty incredible art out on the streets. This is particularly prevalent in Jackson Square, where artists tend to congregate to create and sell their works. Be sure to make time to check out this incredible artsy scene. Many of the artists are quite talented, and their work is worth stopping to admire.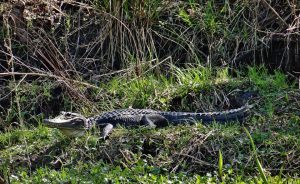 #8: Take a Swamp Tour
The fascinating nature that surrounds the city should not be forgotten. For this reason, we highly recommend a swamp tour.
Swamp tours include a boat ride through a local swamp, usually giving guests the opportunity to see some of the local wildlife. This does, of course, include alligators, something many visitors get pretty excited about.
Want an even more intense alligator encounter? Look for a tour that gives its guests an opportunity to hold a baby gator. They are out there, and this is an experience you'll remember forever.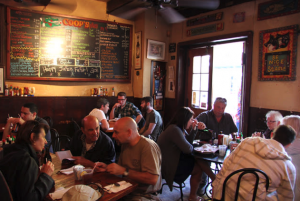 #9: Get a New Orleans-Style Dinner
No trip to New Orleans is complete without some Cajun and/or Creole cuisine. Fortunately, it isn't too hard to come by. One of our favorite places to get both types of food is Coop's Place. This little local eatery may not look like much, but they know how to cook things up right. With NOLA favorites such as jambalaya, gumbo, and fried chicken, you simply can't go wrong ordering off this amazing menu.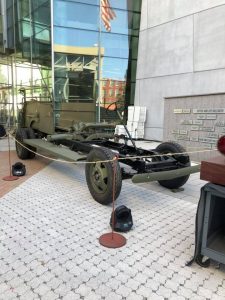 #10: See the National World War II Museum
We mentioned some places to learn about New Orleans history earlier. What we didn't mention is a fantastic place to learn about WWII. The National World War II Museum is an amazing attraction, especially for those who have a fascination with the Second World War specifically.
The museum is well organized, well presented, and surprisingly engaging. It covers all aspects of the war and really helps visitors connect with the people and events of that time period. Of course, this connection does lead to some serious emotions, so you will want to go in prepared for a fairly heavy experience.