Wisconsin
These Perfect Spots in Wisconsin Will Make You Want to Move There
The most charming small towns in 'The Badger State'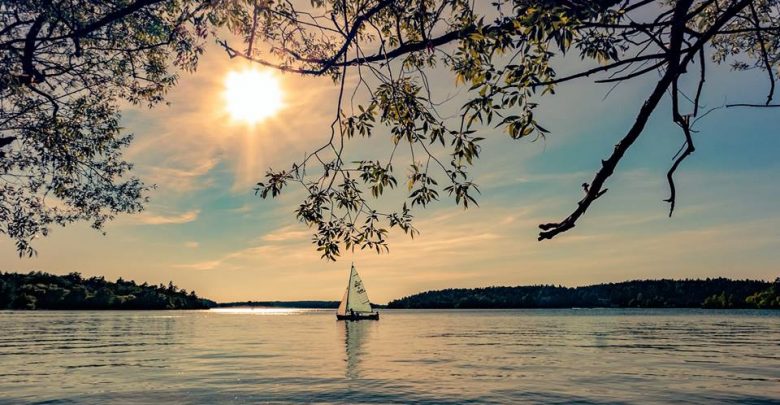 There are some amazing small towns in the state of Wisconsin – many of them with historic charm and an atmosphere that's hard to beat. Wisconsin is known for beer, cheese and a great fish fry in the local tavern and while you'll find all of these things in towns across the state, you'll uncover so much more.
Here are our picks for some of the best small towns in the state where you're sure to discover small-town charm, unique finds, and recreation of all kinds.

Bayfield
Bayfield is nestled on the southern shores of Lake Superior in the northern part of the state. It's the gateway to the Apostle Islands and Madeline Island, but is also a bustling community known for arts and festivals.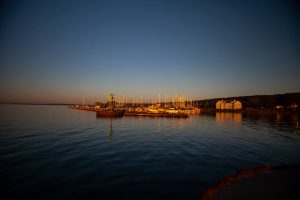 While you're in town, visit the Old Rittenhouse Inn to stay the weekend or enjoy a wonderful meal. Bayfield is a foodie destination with many delicious and unique dining options to choose from. Countless visitors to Bayfield are looking for adventure in the Northwoods or on Lake Superior, so while you're in town, explore the Apostle Islands from your kayak or hike the lakeshore to enjoy scenic views. If you're visiting in the winter, be sure to explore the famous winter ice caves found near the Apostle Islands State Park. But if you're visiting in the fall, Bayfield hosts a huge weekend-long Apple Festival that draws 60,000 people each year – it's not to be missed!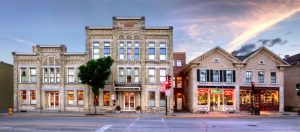 Cedarburg
Just north of Milwaukee on the Cedar River, Cedarburg is a quaint small town with historic charm. While you're visiting Cedarburg, you're sure to be entertained as there's so much to do – from bike trails to breweries, art galleries to museums, it will be hard to choose where to begin.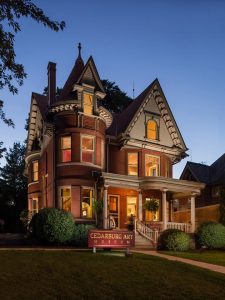 In particular, visit the Wisconsin Museum of Quilts and Fiber, the Cedarburg Art Museum or the Cedarburg covered bridge. When you're hungry, grab a meal in a barn-like setting at the popular Farmstead. If you're staying overnight, the Washington House Inn is the perfect place for luxury and history. With just 34 rooms, it feels like a B&B yet offers the amenities of a hotel.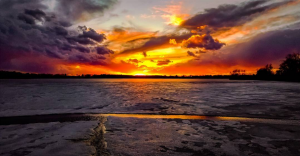 Chippewa Falls
Located north of Eau Claire in the central part of the state, Chippewa Falls is a destination for many seeking outdoor recreation and time on Lake Wissota. Explore the famous Leinenkugel's Brewery with a tour or purchase Leine gear in the adjacent Leine Lodge. Many enjoy time outside here whether it be on the lake in the boat, a meal at a lakeside restaurant, time in the local state parks or tearing it up on the miles of ATV trails. Their historic and waterside downtown offers fun shopping and of course, an ice cream shop.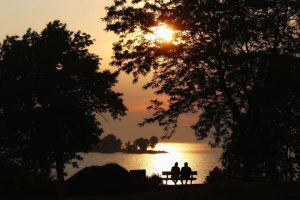 Egg Harbor
Found in the famous Door County on the shores of Lake Michigan, Egg Harbor is a destination for many seeking a weekend of fun at any time of year. Door County is a peninsula on the northeastern side of the state known for golf courses, art venues, outdoor recreation, shopping and unique and numerous dining experiences. You won't be short on things to do in this area – explore nature, go to the theater, get out on the water, pick some apples or see a concert.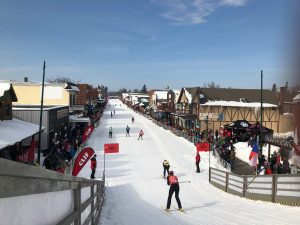 Hayward
Found in the middle of northwestern lake country, many people visiting lakes in the area make a stop in Hayward at some point during their weekend "up north." Lakes and resorts surround the area, so this is a year-round destination for visitors of all kinds. You'll find lively shopping in their downtown including Outdoor Ventures and Tremblay's Sweet Shop. While you're here, visit the one-of-a-kind Freshwater Fishing Hall of Fame – a fiberglass building built in the shape of a Muskie.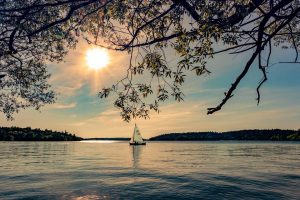 Hudson 
Hudson is a charming town on the shores of the St. Croix River. Not far from the Twin Cities, Hudson has a historic small-town atmosphere with the benefit of being close to a metropolitan area. You'll find many gems along their historic main street including Urban Olive and Vine, 715 for home decor and the not-to-be-missed Knoke's Chocolates for freshly made chocolates, nuts and ice cream. Don't miss the super popular San Pedro Café or grab a pizza at Brick Oven Neapolitan Pizza.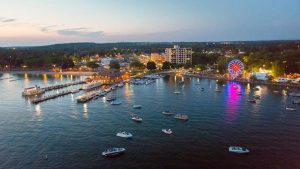 Lake Geneva
Lake Geneva is a resort destination in southern Wisconsin with an upscale feel – a favorite for those from Chicago, but many travel here for lake time and family gatherings. Throughout the year, enjoy their choices for water and outdoor recreation, theater, shopping, horseback riding, and popular resorts. They are especially known as a destination for local breweries, wineries, and distilleries, so be sure to visit their nine different options. In the winter, spend time skiing or exploring the ice castles.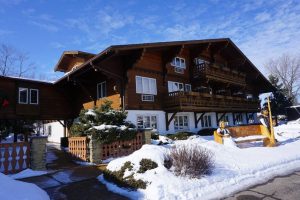 New Glarus
New Glarus is 40 minutes south of Madison in the southern rolling hills of Wisconsin. This is a charming small town known as "America's Little Switzerland" and you see their distinctively Swiss flavor in their architecture, celebrations and festivals. But aside from celebrating everything Swiss, the well-known New Glarus Brewery makes this town a destination for locally brewed – and well-known – beer. Take some home as you can only purchase this in Wisconsin. Pack your bikes and travel the Badger State Trail or the Sugar River Trail before you enjoy unique shopping and dining in town.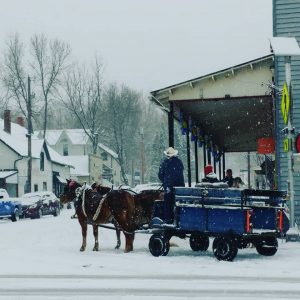 Stockholm
On the shores of Lake Pepin on the far western side of the state, this tiny town is bursting with artsy charm. There are officially only 65 residents here, but you'd never know it will all that they offer for visitors. On the main road, you'll find lots of artsy shops for clothing, kitchen, garden and home décor plus multiple choices for lodging. You don't want to miss the popular Maiden Rock Winery and Cidery for a tour or some tasting, especially in the fall. For a great meal, be sure to stop at Stockholm Pie and General Store just off the main street. Each day, they offer made-from-scratch lunch items and a huge selection of pies, plus ice cream and other treats.
As destinations for visitors at all times of the year, these small towns are worth the drive and are a great way to enjoy a weekend away from it all. You won't be disappointed!