Georgia
Some of the Most Unique Museums in America Are Right Here
8 stops across Georgia you should make plans for
The state of Georgia has a lot to offer, from coastline to mountains, exciting urban centers, and lovely rural areas.  It's also the home state of Dr. Martin Luther King Jr. and has reams of history to explore.  Whether you live here or are visiting, Georgia is crammed full of unique, entertaining museums, where you may just learn something new along the way!  Here are 8 of our favorites that you should add to your list.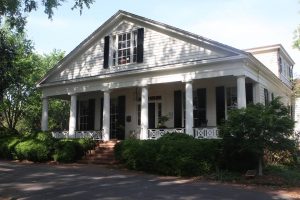 Gone with the Wind Museum
The movie Gone with the Wind took the nation by storm when it was released in 1939, and it still boasts legions of fans 80 years later.  If you're one of these fans, then Marietta's Gone with the Wind Museum should be on your must-see list in Georgia!  You'll find an impressive array of memorabilia from the film, including collectibles, scripts, contracts, promotional artwork, and even books that belonged to Margaret Mitchell (the author of the novel on which the film was based). Perhaps the most iconic of all the artifacts to be found here are the original costume pieces from the film, one of which is the elaborate silk honeymoon gown worn by Vivien Leigh.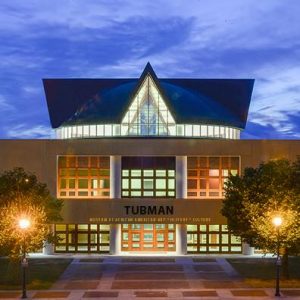 Tubman Museum
The Tubman Museum in Macon has been celebrating African American culture, art and history for three decades, and it boasts the title of the largest museum in the country devoted to this task.  The museum hosts traveling exhibits and events (including a dance-a-thon and a jazz concert and ball), as well as a permanent collection of African American artwork and artifacts.  You can't miss the museum's signature piece, a 55-foot-long mural that paints a picture of the feats of African Americans through time.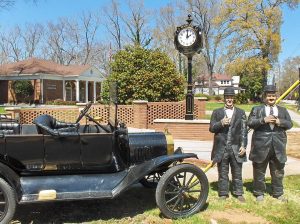 Laurel and Hardy Museum
Yes, there is a museum devoted to the entertainment of the classic slapstick pair Stan Laurel and Oliver Hardy!  This comedic tour-de-force was all the rage back in the 1920s to 1940s, when the duo appeared in more than 100 silent films, short films and full-length films.  Located in Harlem, Georgia (the birthplace of Oliver Hardy), the museum contains plenty of Laurel and Hardy memorabilia, including figurines of the chimpanzee Ethel, who will be familiar to fans!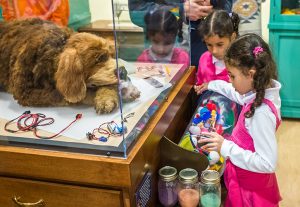 Center for Puppetry Arts
Move over, Sesame Street!  This is the spot to be if you're a fan of puppets.  The Center for Puppetry dates back to 1978 (special guests Jim Henson and his friend Kermit were on hand to officially open the museum), and has been delighting the young and young at heart ever since!  Located in Atlanta, the museum features a permanent exhibit that explores the work of the incomparable Jim Henson, but there's much more to see here.  Along with touring temporary exhibits, you can check out puppetry around the world here.  The museum houses a Global Collection where you can learn all about the different styles of puppetry from not only North America, but Africa, Europe, and Asia as well.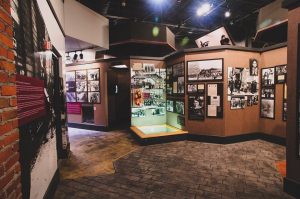 William Bremen Jewish Heritage Museum
Another treasure waiting to be visited in Atlanta is the ever-relevant William Bremen Jewish Heritage Museum, which features touring and permanent exhibits that explore the history, culture, and art of Judaism in Atlanta.  There's an extensive library and archives here, for guests interested in undertaking some research, and you'll also find the Weinberg Center for Holocaust Education here.  A trip to the Bremen Museum promises to be eye-opening and unforgettable; its main exhibit is entitled "The Absence of Humanity: The Holocaust Years, 1933-1945".  We love that this museum has an online exhibit, with photos, information, and videos, making it even easier to discover all that the Bremen has to offer!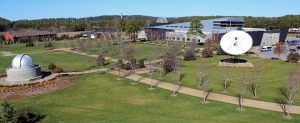 Tellus Science Museum
There's an endearingly eclectic mix of exhibits at the Tellus Science Museum in Cartersville.  You can learn about the heavens and check out the night sky by telescope in the museum's planetarium and observatory, or channel your inner paleontologist as you dig for fossils and say hi to T-Rex.  You can see a replica of the first plane built by the Wright brothers, and then strike it rich as you pan for gemstones.  There's even an entire exhibit geared towards young aspiring scientists, where they can discover, learn and be inspired by our amazing planet.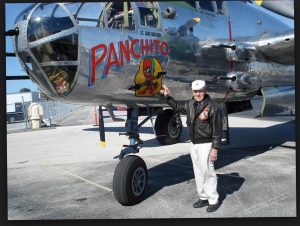 World War II Flight Training Museum
You won't find another museum like this in the country!  A visit to the World War II Flight Training Museum in Douglas is like a trip through time.  It's located in barracks that were used during World War II by the 63rd Army Air Forces Contract Pilot School, and you can explore the barracks and learn what it would have been like to arrive here in the 1940s as a cadet training to become a WWII pilot.  Check out aircraft and a variety of survival, evasion and bailout gear, along with exhibits that describe what the war effort looked like here in America, including the role of women.
Oakland Cemetery, Visitors Center & Museum Shop
The main exhibit in this unique museum in Atlanta is outdoors, and this stunning attraction is much more than either a park or museum!  The Oakland Cemetery was established in the 1800s as a place where people could not only mourn loved ones, but also enjoy a stroll, picnic or carriage ride.  There are a lovely 48 acres of gardens, sculptures, monuments, and mausoleums here, including stained glass windows and a Gothic Revival Bell Tower, which houses the Visitors Center and Museum Shop.  You can take a tour and explore the final resting place of soldiers and noted Atlanta citizens, learn about cemetery symbolism, and browse the merchandise, from Civil War-themed products to locally made arts and crafts.