Connecticut
This Incredible State is the Perfect Summer Getaway
8 places you should see in Connecticut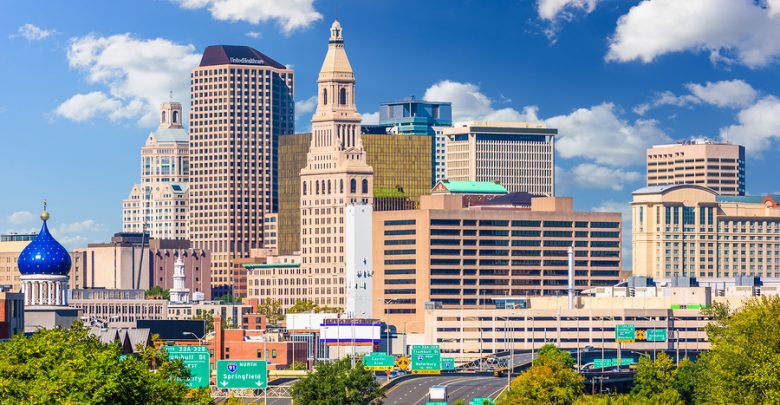 Heading to Connecticut this summer? You've got plenty of amazing options! Connecticut is not really what you might think of as a vacation getaway state, and it's probably true that you wouldn't stay for weeks at a time, but Connecticut is perfect for little weekend trips. Here are some places to check out this summer in Connecticut!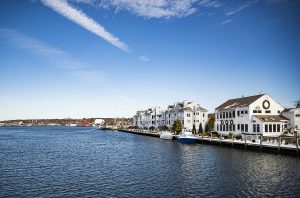 Mystic
Mystic is one of the best tourist spots on the Connecticut map! This incredible seaside town was founded all the way back in 1654. There is so much to do here that I couldn't possibly list it all. But there are definite highlights, like Mystic Seaport and Mystic Aquarium!

Mystic Seaport is the nation's largest maritime museum. There is so much to learn and explore in the museum. Just as exciting is Mystic Aquarium – famous for its beluga whales and family fun!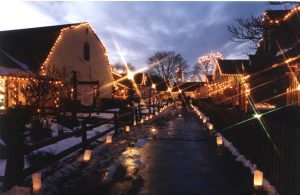 If you want to know more about the history of this cool town, check out Olde Mistick Village: an area designed to give guests a taste of life in 18th century New England. Summer is a great time to visit because there are wonderful events, like the Mystic Sharkfest Swim in July, Mystic Outdoor Art Festival in August, and the Mystic Eats Riverside Food Festival in September!
Hartford
As Connecticut's state capital, Hartford is a hub for all things business and culture. The town was incorporated in 1637 and holds so much history to be uncovered.
There is plenty to do in Hartford, especially over the summer! Many fun visitor events take place over the summer months, like the Hartford Yard Goats Baseball from April to September, and the Riverfront Fireworks in July, and the Dragon Boat and Asian Festival in August. For theatre lovers, there's the Bushnell! The Bushnell Theatre hosts amazing Broadway touring shows and other entertainment acts throughout the year. This makes for a fantastic summer out! Speaking of the Bushnell, the Bushnell Park is a great outdoor space for families!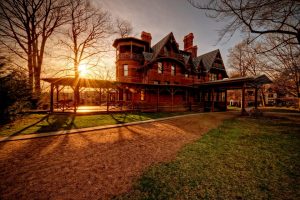 Mark Twain's House
Did you know that Mark Twain actually lived in Hartford, Connecticut with his family from 1874-1891? They had a massive, 19 room home that can be toured today! Mark Twain wrote some of his most beloved novels in this home, like Adventures of Huckleberry Finn, Life on the Mississippi, and The Adventures of Tom Sawyer. This is a must for literature lovers.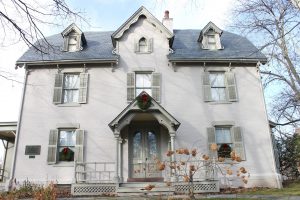 Harriet Beecher Stowe Center
Believe it or not, Harriet Beecher Stowe was one of Mark Twain's neighbors in Hartford! In her Hartford home, visitors can step back through time and experience her story. The home is now the Harriet Beecher Stowe Center and displays some of her own belongings. It was in this historic home that Stowe wrote the iconic Uncle Tom's Cabin.

Yale
Yale is one of the most prestigious schools in the United States and it sits right in New Haven, Connecticut. This is a great summer stop even if you aren't looking to attend. The campus is huge and beautiful, with plenty of activities to keep people of all ages interested! There are several tour options: a student-led tour, a self – guided tour, special groups, a kids architectural treasure hunt, and a public art at Yale self-tour. There's so much history to this campus. And it's a great spot for art lovers! The Yale Peabody Museum of Natural History and Yale University Art Gallery (recently renovated) are musts!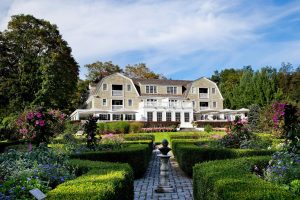 Gilmore Girls
Any TV lovers out there? While Stars Hollow, Connecticut is not exactly a real place, the creators of beloved TV show Gilmore Girls definitely took inspiration from all over the state to give the set and world that New England charm feel. Here are the four real-life Connecticut landmarks to hit up: Mayflower Grace, Washington, New Milford, and Litchfeld.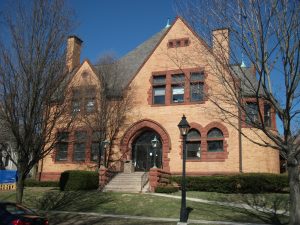 The Mayflower Grace is a charming little inn and spa in Washington, CT. Many say this is the inspiration for the Independence Inn, the inn Lorelei and Sookie worked in before opening their own! Right down the road is Marty's Café, aka Luke's Diner, and more inspiration! The most iconic Gilmore Girls landmark is that famous gazebo, which is located right in the middle of New Milford, CT!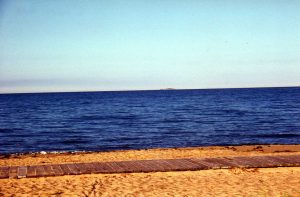 Hammonasset Beach State Park
Hammonasset is one of Connecticut's most famous and longest shoreline parks! This is a two-mile beach that is perfect for the whole family. It has lots of facilities and amenities and camping from May to Columbus Day. Amenities include picnicking, boating, fishing, snack shack, scuba diving, bike, and hiking trails, and more. There is a parking fee for non-Connecticut residents, but it's worth it for the whole day. It's swamped in the summertime, but still really beautiful and fun!
Sailfest: Every year in New London, Connecticut, summer comes out to play! Sailfest is a massive outdoor extravaganza, complete with fireworks, amusement park rides, vendors, bands, food, boats, and fun! Right on the waterfront, Sailfest provides gorgeous views along with the fun atmosphere. This a fantastic summer opportunity for families and people of all ages. It's basically just one big party!
(all facts come from ctvisit.com.)