Kansas
You'll Be 'Shocked' by How Much There Is to Do in Wichita
The very best places to visit for a long weekend in the Heart of Kansas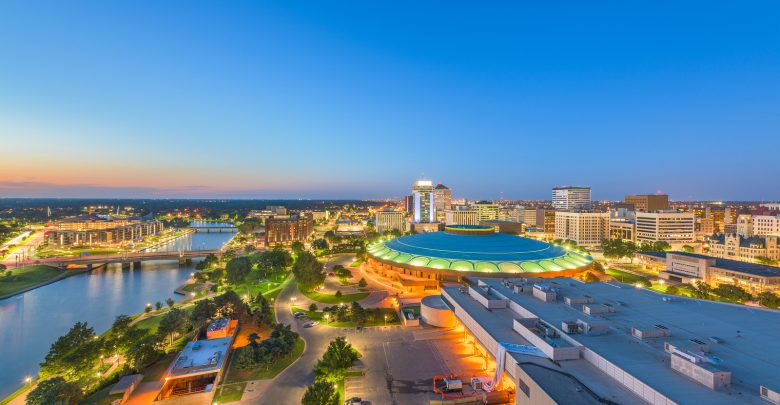 Many people are under the impression that Kansas isn't worth visiting, let alone exploring. Unfortunately for them, they are sorely mistaken. Kansas is packed full of amazing places to see and things to do.
Take Wichita for instance. This amazing little city has plenty of fun places to check out, not to mention some seriously awesome food to eat. Don't believe us? Why not give the place a visit and see for yourself? We promise you won't regret it!
If you are headed to Wichita for a getaway, you may be wondering what you should do while you're there. Below are our top 10 favorite options that we think everyone should check out while in Wichita.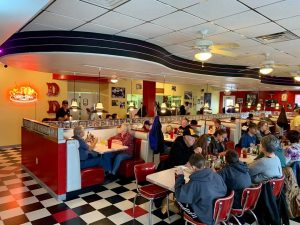 #1: Start with Breakfast at Doo Dah Diner
Looking to start your long weekend away with some of your favorite breakfast classics? Doo Dah Diner is the place for you! Here you'll find pancakes, waffles, biscuits, gravy, and even chicken fried steak. It's so good you might just find yourself returning the next day!
Wondering where the name came from? Apparently "Doo Dah" is another name for the city of Wichita. It probably came from the laid-back, fun-loving atmosphere of the place.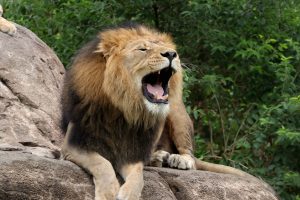 #2: Wander Sedgwick County Zoo
After breakfast, a visit to the zoo is a wonderful idea. The Sedgwick County Zoo may not be the biggest zoo out there, but it certainly is lovely and can provide a full morning (or afternoon) of fun, especially if you have little ones in tow.
Be sure to attend at least one animal feeding session, as well as one of the many other keeper talks. These little presentations present some seriously awesome learning opportunities, and are especially great for those who are big animal fans.

#3: Check Out Botanica: The Wichita Gardens
Of course, you may prefer to wander Botanica: The Wichita Gardens, and that's just fine as well. This garden provides plenty of lovely plants to discover and pathways to explore, and you're sure to be entertained for quite some time when you visit.
Special children's events such as tea parties and storytimes keep things interesting for the little ones. Meanwhile, adult visitors will really enjoy the super educational Lunchtime Lectures.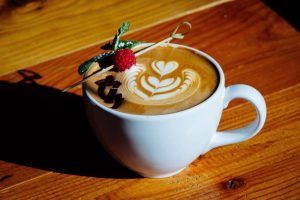 #4: Grab a Pick-Me-Up at Reverie Coffee Roasters
Once you hit mid-morning, you may find yourself dragging. Don't let this lack of energy keep you from finishing your adventures. Instead, grab a coffee from Reverie Coffee Roasters.
This wonderful coffee shop roasts their own coffee, and the taste difference is apparent from the first sip. Whether you order a latte, a brewed coffee, or something else entirely, you're sure to enjoy your pick-me-up—and because this local favorite has many locations, there is almost always one nearby.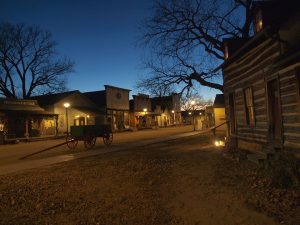 #5: Learn Something New at the Old Cowtown Museum
After coffee, you'll want to find something else to do. This is where the Old Cowtown Museum steps in. This super fun history stop is a great place to learn something new about the past by stepping back in time, so to speak.
Here you can meet characters from the 1860s and 1870s, all of whom are happy to chat about their day-to-day lives and current events. The buildings in the old town are almost all actual structures from the time period represented, and the many events put on here really help bring the past to life.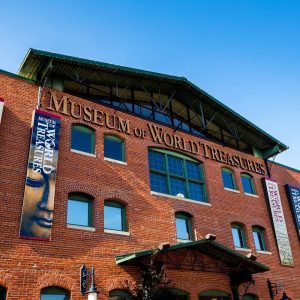 #6: Explore the Museum of World Treasures
Another great place to learn something new is the Museum of World Treasures. This super interesting museum began as a private collection and eventually grew into a collection the size of a city block.
The museum contains everything from dinosaur bones and mummies to guns fired by Jessie James himself. Everything is sorted by time period, making it easy to browse, and you're sure to find some things that pique your interest.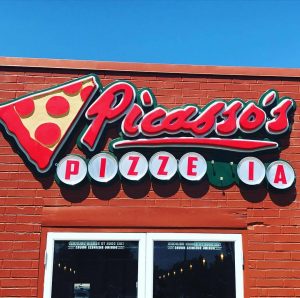 #7: Grab a Bite at Picasso's Pizzeria
Getting hungry? You simply must head to Picasso's Pizzeria. This yummy casual restaurant serves "Slices of Art" such as The Picasso (basil pesto, Roma tomato, spinach, feta, romano) and The Kitchen Sink (pepperoni, sausage, black olive, white onion, mushroom, green pepper). Slices are sold individually—meaning you can mix and match—and each slice is enormous.
This is one of those super fun eateries that you won't want to miss, so be sure to make time for it!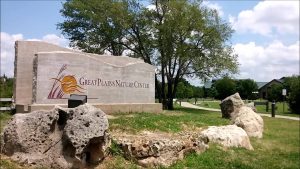 #8: Head to the Great Plains Nature Center
If you still have time to fill, Great Plains Nature Center is another worthwhile attraction. This nature preserve has both indoor and outdoor facilities which help visitors learn about the plants and animals of the Great Plains.
Special programs and events help make each visit unique and interesting by providing opportunities for hands-on education you won't soon forget.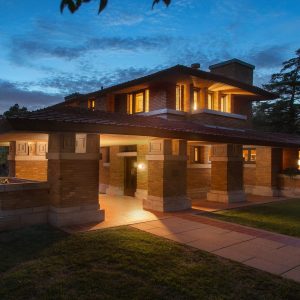 #9: Witness Frank Lloyd Wright's Allen House
Architectural fans will adore a visit to Frank Lloyd Wright's Allen House. This house was commissioned in 1916 and completed two years later. It contained some of the most innovative design features of the time and inspired much of the architecture of the 1930s.
Today, the house remains true to its original design with every piece of art glass intact and over 30 Wright-designed furniture pieces. This beautiful home is certainly a sight to see, and the tour guides make any visit an interesting and engaging experience.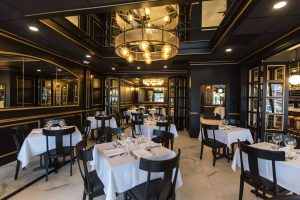 #10: Have Dinner at George's French Bistro
You'll want to have at least one nice meal out on your getaway, and we know just the place: George's French Bistro is the perfect way to end the perfect day in Wichita. Excellent soups, salads, seafood, and steaks fill the menu, and each and every item is prepared perfectly, just the way the French would insist it be done.
Reservations are recommended, especially if you'll have a large party or are visiting on a holiday or a weekend. However, this is one meal that is well worth planning ahead for.
As you can see, Wichita is an amazing city and is underestimated by many. Come check it out for a weekend! We're certain you'll leave happy.