Vermont
The Ultimate Ice cream Road Trip!
10 Ice Cream Shops in Vermont that are Worth the Trip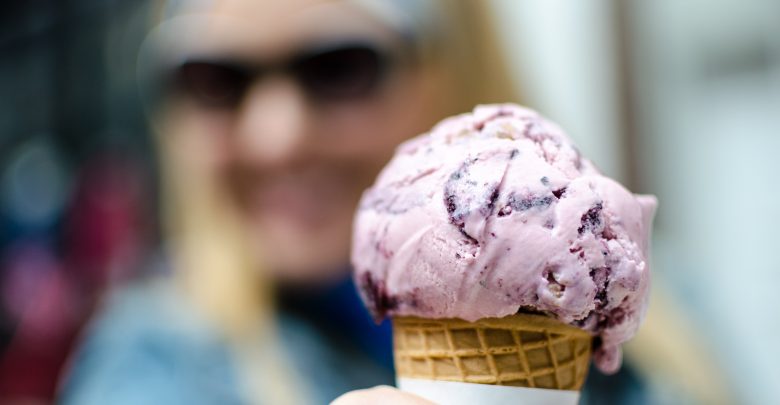 Vermont is one of New England's best foodie destinations. With its well-known cheese and wine trails, craft breweries, all-things-Maple, and more, it's no surprise that ice cream is also worth the drive! Plan your trip to Vermont's sweeter side and check out these ice cream destinations on your next visit to the state.
1. Ben & Jerry's (Waterbury)
You can't have a list of ice cream shops in Vermont without mentioning Ben & Jerry's! While you may be able to find this brand at your local grocery store, it's still worth a visit to Waterbury, Vermont to take the Ben & Jerry's factory tour. The tour gives a behind-the-scenes look into how Ben & Jerry's crafts their ice cream while sharing the history of this well-loved company. After the tour, visit the Scoop Shop to sample different flavors, and wander through the "Flavor Graveyard" to see which flavors from the past have been abandoned for something new.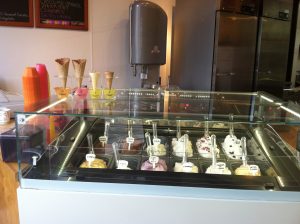 2. Chill (Montpelier)
Drive over to Montpelier for some of the best gelato in New England. Chill serves up classic Sicilian-style gelato all made with local Vermont milk. Each flavor is carefully crafted with local products from nearby farms and natural ingredients like cane sugar. The shop features the standard lineup of flavors along with more adventurous options like Mayan Hot Chocolate, Fig and Goat Cheese, Pomegranate, and more! Chill also stocks homemade gelato cakes, perfect for your next celebration in Vermont!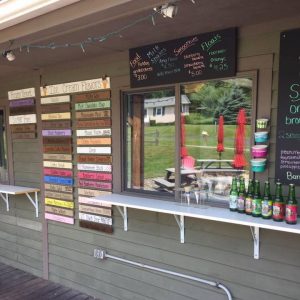 3. Blueberry Haus (Guilford & Brattleboro)
This classic Vermont ice cream shop is now open in two locations, and the Brattleboro shop is open year-round! As its name suggests, this is a must-have for blueberry lovers. For a creamy and sweet blueberry dessert, the Blueberry Swirl Cheesecake ice cream is the star of the menu. In addition to ice cream, Blueberry Haus is a wonderful stop in either Guilford or Brattleboro for fresh baked goods and Vermont souvenirs.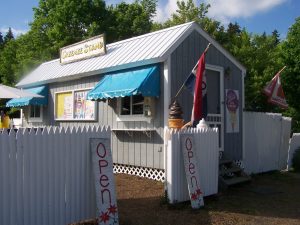 4. The Creemee Stand (Wilmington)
Who knew roadside attractions could be so sweet? The Creemee Stand is an adorable little house along Route 100 in Wilmington, making it a beautiful spot to stop for something sweet while leaf peeping in Vermont. The stand features hard and soft-serve ice cream, with hard scoops crafted by Wilcox Dairy, the oldest ice cream manufacturer in the state. The fan-favorite order here however is their Signature Vermont Maple Creemee, a deliciously creamy soft serve treat made with the freshest Vermont maple syrup.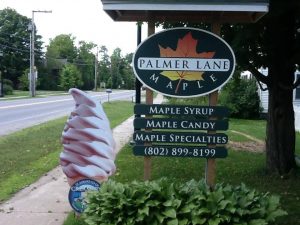 5. Palmer Lane Maple (Jericho)
Palmer Lane Maple is a quaint maple shop in Jericho, famous for Vermont maple syrup and as a result maple creemees. After you finish shopping for syrup to bring home, check out the ice cream menu and opt for one of the shop's special creations of ice cream floats or sundaes. Maple sprinkles are crafted right onsite to top the sundaes and cones, and they make for some of the most unique creemees you'll find in the state. Try the Maple Sundae, a maple creemee topped with Vermont maple syrup and house-made maple sprinkles or opt for the Maple Coffee Float, a cup of coffee sweetened with syrup and topped with a maple creemee.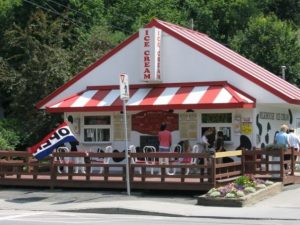 6. Milk House Ice Cream (St. Johnsbury)
This St. Johnsbury staple creates homemade ice cream with local Vermont milk, along with maple creemees, slushies, and more. The toppings here make the Milk House a true stand-out among Vermont ice cream parlors with everything from Maple sprinkles to crushed candy bars of nearly every variety. Each year at the end of the season, Milk House holds an ice cream eating contest to clear out their inventory for the winter and award prizes to the winners!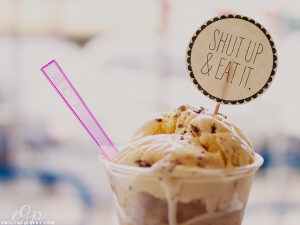 7. Lu•Lu (Vergennes)
You might think of most of Vermont's ice cream shops as classic by their designs, but Lu•Lu in Vergennes changes the game by bringing true artisan ice cream to the state. Lu•Lu's "farm-to-spoon" method of small-batch ice cream-making emphasizes the importance of using fresh local ingredients and working with the community to create only the best. The shop offers unique twists on traditional flavors that change all the time, and all of their toppings are made in-house with local ingredients, like Cabot butter, Vermont Coffee Company, Daily Chocolate, and more.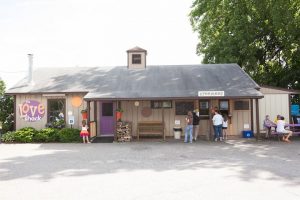 8. Vermont Cookie Love (North Ferrisburgh)
Vermont Cookie Love, as you may have guessed, is actually a cookie shop, but that's exactly what makes their ice cream so great! The shop serves creemees and hard ice cream from Wilcox Dairy with traditional and eclectic flavors. The true stand-outs here though are the cookie crush toppings and cookie sandwiches! Cookie crush is made by chopping the chop's delicious cookies into an ice cream topping, so it can perfectly blend into a creemee giving it an added crunch and sweeter flavor. With such tasty cookies, it's also no surprise that ice cream cookie sandwiches are another popular choice here.
9. The Scoop (Shelburne)
The Scoop in Shelburne is another Vermont creamery that emphasizes their focus on fresh, local ingredients. Their ice cream is sourced directly from Vermont's Kingdom Creamery and their maple syrup is only the best from Stowe Maple. The Scoop is also famous for their creamy and flavorful ice cream cakes, so give them a try the next time you visit Shelburne!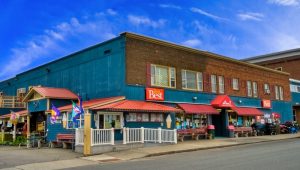 10. Tim & Doug's Ice Cream (Newport)
Tim & Doug's Ice Cream is actually a part of Pick & Shovel, a Newport hardware store carrying everything from home appliances to clothing, gifts and made-in-Vermont products, and it even has an onsite pet shop and Tim & Doug's Ice Cream. Tim & Doug's is routinely praised as being the best value for ice cream in the state, with a "baby, baby" soft serve starting at just $.75! A junior banana split runs less than $4, and a homemade ice cream sandwich is only $3.25.