Florida
Need a Break from Disney? Here are Some Great Orlando Options
WDW has the magic, but there is so much other fun to be found in Central Florida.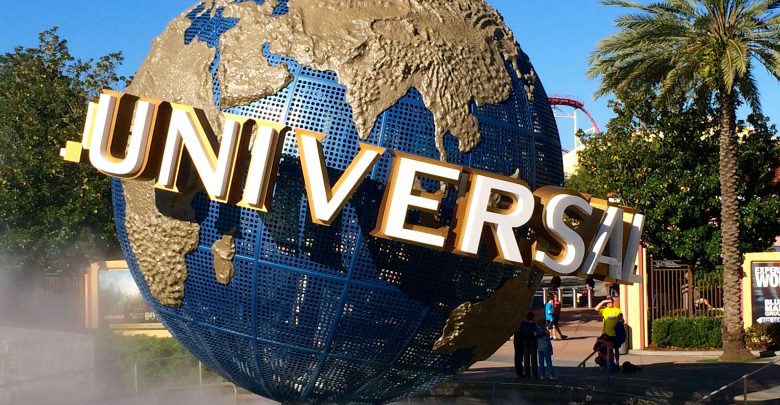 We love Disney World. Really, we do. That said, there are dozens of other amazing things to do in the Orlando area, and these awesome attractions are often overlooked because Disney has such an enormous presence in this part of the world.
For this reason, we encourage you to take a quick break during your next trip to central Florida and find fun elsewhere. From other theme parks and animal encounters to awesome museums and more, you may be surprised at just how much you've been missing out on.
Here are a few of our favorites.
Universal Orlando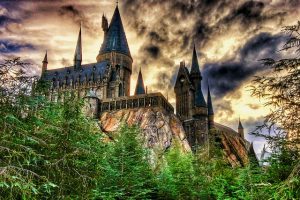 Besides Disney World, perhaps the most obvious Orlando attraction to put on your to-do list is Universal Orlando. This amazing resort area is chock full of incredible experiences that you're sure to remember for years to come. The Wizarding World of Harry Potter is sure to be one of the most magical things you ever experience, while rides like The Amazing Adventures of Spiderman and Jurassic Park River Adventure provide plenty of thrills for everyone in your group. Be sure to get multi-day tickets if you choose to visit this resort, because you're going to want to see it all!
SeaWorld, Discovery Cove, and Aquatica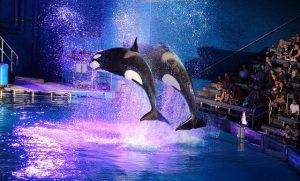 Another amazing theme park experience can be found at Orlando's multiple SeaWorld properties. These places are ideal for animal lovers, and they have the added bonus of fewer crowds and lines. SeaWorld itself is full of amazing animal shows, as well as some pretty great rides and coasters for all ages. Meanwhile, Aquatica adds water into the mix with such fun options as water slides, a wave pool, and a lazy river, in addition to a few animal encounters. Finally, there's Discovery Cove, an amazing place that offers some of the best aquatic animal encounters you could imagine.
Exotic Animal Experience
Speaking of animal encounters, there is not a single one in Orlando that tops Exotic Animal Experience. This is a zoo, yes, but it's unlike any zoo you've ever seen. Guests are required to make a reservation and are brought inside only in small groups. Each group receives a private tour that includes tons of hands-on interaction with several exotic animals. This really is the experience of a lifetime, so be sure to bring a camera!
Legoland Florida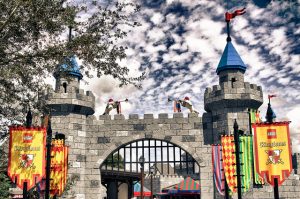 Younger theme park enthusiasts will appreciate Legoland Florida. This smaller amusement park is all about
LEGO bricks, and it definitely shows. From LEGO-themed rides to performances put on by yellow LEGO minifigs, you'll certainly get your fill of LEGO here. Rides are all kid-friendly, meaning your pint-sized thrill-seeker will never feel left out, and the shows are geared toward younger crowds, meaning they're sure to be entertained. This is a must-do for young LEGO fans!
WonderWorks
Part science museum and part amusement park, WonderWorks is a wonderful family-friendly attraction located right in the middle of the Orlando action. Begin by walking through the doors of an upside-down building. Explore the many amazing science exhibits, enjoy the 3D theater, play a round of laser tag, and end the day with dinner and a magic show. WonderWorks offers a great break from Disney world while still entertaining the whole family.
This attraction is offered on the Orlando Explorer Pass. Be sure to look into this option if you plan on seeing several things during your visit, as it could save you a good chunk of money.
Gatorland
Everyone knows that alligators make themselves at home in the state of Florida. Therefore, it only makes sense that there is an entire attraction devoted to the creatures. Gatorland is an amazing place to get up close and personal with the menacing critters while learning a thing or two about them. The park also offers guests opportunities to meet crocodiles, beautiful birds, and a variety of other awesome animals.
Not sure the animals will hold your attention for an entire day? Consider the zipline, a special nighttime tour, or one of the other super fun offerings at Gatorland to round things out.
Gatorland is also an option on the Orlando Explorer Pass.
Titanic: The Artifact Exhibition
History buffs will adore Titanic: The Artifact Exhibition. This awesome museum features artifacts from the ship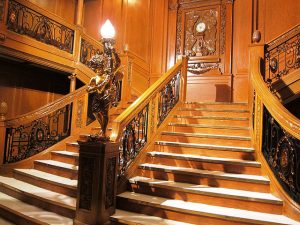 itself, tells the story of various Titanic passengers, and even boasts a replica of the grand staircase. Visitors are invited to touch a piece of the sunken ship, and dinner events give them the opportunity to immerse themselves through amazing reenactments. This is a super cool museum and is highly recommended for older children and adults.
This museum is included on the Orlando Explorer Pass. We highly recommend looking into this pass, especially if you plan on seeing WonderWorks and Gatorland in addition to the Titanic attraction.
Orlando Science Center
If you're tired of the hustle and bustle of the typical amusement park, Orlando Science Center might be the perfect break from it all. This museum features three full floors of hands-on exhibits that inspire visitors to play and have fun while learning something new.
This is an especially good attraction for toddlers and preschoolers, as there is an entire section devoted to this age group. Best of all, this museum offers reciprocal benefits to members of many other science centers around the US, so you might even get in free!
Orlando Lake Tours
If you're looking for something relaxing and a bit unusual, you won't have to go far. Orlando Lake Tours is located just 15 minutes from the Orlando attraction hub and is incredibly relaxing and informational.
The tour includes information on the history of the area as well as the local wildlife. The tour guides are incredibly well-reviewed, and disappointed customers seem to be nearly nonexistent.
This is an ideal option for adults looking to have a quiet afternoon. Young children may not find the tour quite as enjoyable.
As you can see, there are tons of amazing things to see and do in the Orlando area. Next time you're in central Florida, why not branch out and try something new? You'll almost certainly have a good time, and a break from the busyness of Disney is often welcome.