Minnesota
180,000 Miles of Shoreline, and Other Fun Stuff About Minnesota
We bet you didn't know these 7 things about our state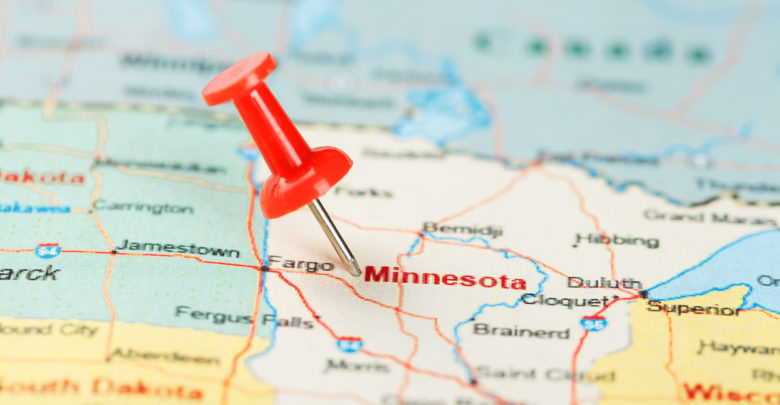 Minnesota is often referred to as "The North Star State", due to the fact that the Northern Lights can be seen upstate.  There are also those who attribute this designation, at least in part, to the state's anti-slavery stance and its being a destination for runaway slaves.  Abolitionist Frederick Douglas even named his newspaper "The North Star", lending credence to this argument.  Bet you didn't know that.  Here are seven additional facts about Minnesota.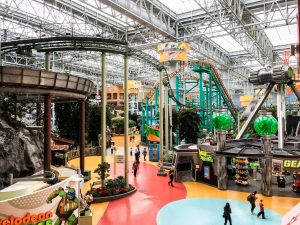 The Mall of America is Big…Really Big
While many people may know that Bloomington's Mall of America is the largest such shopping center in the country, they may not realize just how truly massive it is.  The mall – which opened its doors in 1992 – covers nearly five million square feet, half of which is devoted to retail space.  The grounds boast well over 500 stores, as well as more than 20 restaurants, an aquarium, and the largest indoor theme park in the United States.  The complex occupies almost 100 acres, which is large enough to house seven Yankee Stadiums under its roof.  To accommodate the estimated 40 million consumers who visit the mall annually – not to mention its army of employees – the parking garages provide enough spaces for more than 12,000 vehicles.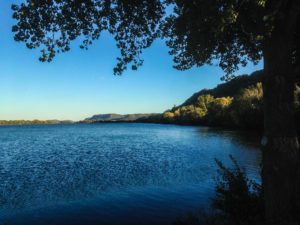 It's the Land of Same Name Lakes
In a state known as "The Land of 10,000 Lakes" there is bound to be some overlap among their monikers.  However, it is somewhat surprising to learn that nearly 500 of those eponymous lakes share the same three common names.  For example, those hoping to visit Rice Lake will have to sort through 123 different options scattered throughout the state.  Or, if it's a Long Lake they seek, they'll have to see which of the 154 will measure up.  And for those who are looking to get down and dirty, there are 201 Mud Lakes at their disposal.  In actuality, "The Land of 10,000 Lakes" is a bit of an understatement, as the state is actually home to nearly 12,000 such bodies of water, which puts it about 3,000 shy of Wisconsin's total.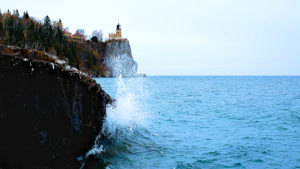 It Has a Lot of Shoreline
While Minnesota may not measure up to the total number of lakes residing in its neighbor to the east, it makes up for those shortcomings by covering more ground.  According to Minnesota's Department of Natural Resources, the state features nearly 45,000 miles of lakeshore.  Additionally, rivers and streams provide for almost another 140,000 miles of shoreline throughout the state.  All told, that adds up to more than 180,000 miles of shoreline, which is more than that of California, Florida, and Hawaii combined.  Beat that, Wisconsin!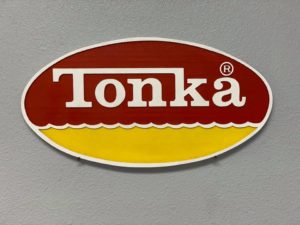 Tonka Trucks Were Born Here
The iconic American toy truck was originally born out of the Mound Metalcraft company, which was founded in 1946, shortly after the conclusion of World War II.  The company's first manufacturing plant was located near Lake Minnetonka, which is how the yellow 1:64 die-cast truck received the name Tonka, a Sioux word meaning "great" or "big".  Original versions of the classic toy were made from automobile-gauge steel, which sometimes made them too heavy for children.  The Tonka Mighty Dump Truck – which would become the company's signature product – wasn't introduced until 1964, nearly twenty years after the brand's inception.  Tonka trucks can now be found in the National Toy Hall of Fame and the Winifred Museum in Montana, which features more than 3,000 of the classic mini-automobiles.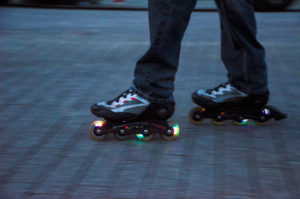 A Lot of Other Things Were Also Invented Here
In addition to the Tonka truck, several other everyday products and inventions also originated in Minnesota.  Outdoor enthusiasts can thank the Gopher State for water skis and inline skates – the latter of which were first widely distributed by Scott and Brennan Olson of Minneapolis under the Rollerblade brand – as well as the snowmobile, whose early models were conceived in upstate Roseau by a company that would go on to become Polaris Industries.  Office staples such as Scotch tape, masking tape, and, yes, even staplers can also claim to have been conceived in Minnesota.  Other products of this Midwestern state include the timeless "board game" Twister – which was originally entitled "Pretzel" – and the very first Nerf ball.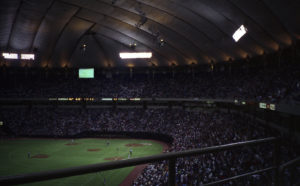 It's Hosted a Trifecta of Major Sporting Events
The Hubert H. Humphrey Metrodome – named after the former vice president and Minneapolis mayor – at one time served as the home of both the NFL's Minnesota Vikings and MLB's Minnesota Twins.  It is also the only arena in the United States to have hosted three of sport's most enduring championship events – the Super Bowl, World Series, and the NCAA Final Four.  The college basketball championship was decided here in both 1992 and 2001, while the Washington Redskins defeated the Buffalo Bills in Super Bowl XXVI.  The hometown Minnesota Twins celebrated World Series championships on the artificial turf here in 1987 and 1991, both after clinching a decisive game seven victory.  In addition to this trio of sporting championships, the site was also host to MLB's All-Star game in 1985.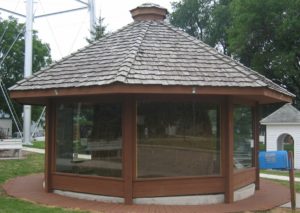 It's Home to One of the World's Largest Balls of Twine
Francis A. Johnson was a 45-year-old farmer in Darwin, Minnesota when he decided to begin rolling leftover baler twine into a ball because, as he said, "My mother taught me not to waste anything."  He continued to build upon this ball for nearly 30 years, until he developed emphysema – which his family believed to be from twine ball dust, as Johnson was not a smoker.  After the farmer's death in 1989, the ball – which measures 12 feet high and 40 feet around – was moved to a gazebo in the center of town, where it remains preserved to this day.  It weighs in at a robust 17,400 pounds and is said to be the biggest ball of twine ever built by a single person.  More recently, a ball of twine in Cawker City, Kansas was measured to be larger, though visitors continue to contribute to the growth of that roadside attraction while Johnson's ball remains as he left it in 1979.