Oregon
Wine Lovers Can't Miss These Wineries Across Oregon
Award-winning vintages and gorgeous scenery at these vineyards across the state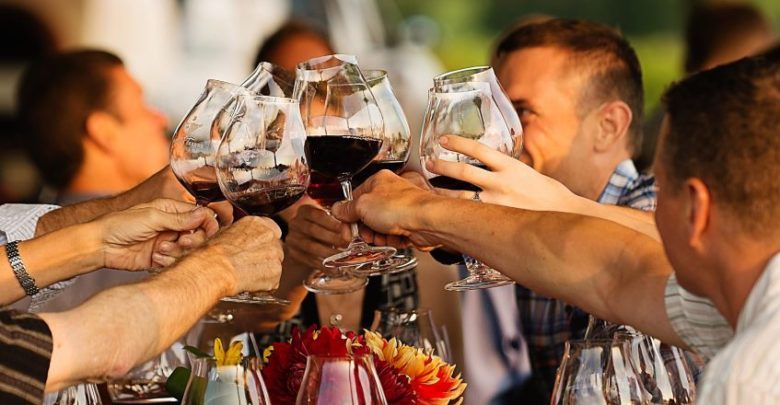 Travelers who vacation in the Pacific Northwest typically spend lots of time exploring all that the beautiful state of Oregon has to offer. Featuring endless amounts of natural beauty thanks to different landscapes including coastal beaches, dense forests, mountain ranges, and more, the state is a haven for travelers who are looking to engage in outdoor activities.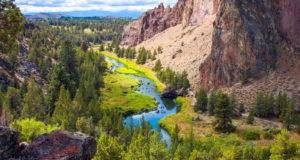 While exploring nature is a fantastic way to enjoy all that Oregon has to offer, the state is also home to several amazing wineries which feature grapes and fruits from the region that translate into delicious sips for locals and travelers alike to enjoy. These wineries each offer tasting opportunities, special events, and more making them amazing experiences to enjoy between outdoor adventures. Here are several wineries that travelers should not miss when spending time in Oregon.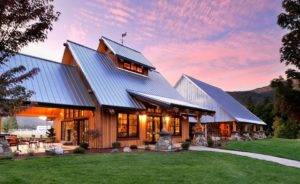 Red Lily Vineyards
A popular winery in Oregon is owned by a couple who fell in love with Spanish wines and embarked on their own winemaking adventure in 2001. Red Lily Vineyards is operated by Les and Rachel Martin and named after both their youngest child and the rare Bolander's Lily that grows in the nearby Siskiyou Mountains.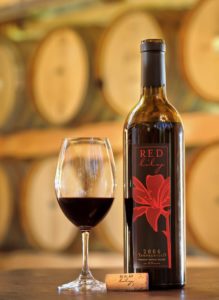 Situated on a beautiful piece of property, travelers who visit Red Lily Vineyards can enjoy a small tasting area where they can sip on fresh wines and also taste small plates that create perfect pairings. The particular Spanish-style wine that the Martins originally fell in love with was a Tempranillo, so it is fitting that the 2013 Red Lily Tempranillo is one of their signature creations. Other options that visitors can sample and purchase include the 2014 Life of Riley, 2014 Red Blanket Tempranillo, 2016 Lily Girl Rose, 2016 Stargazer Lily Verdejo, 2014 Fibonacci, and 2014 Night School Red Dessert Wine.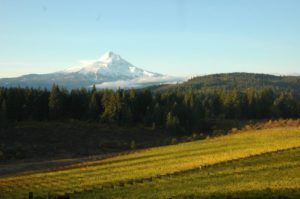 Wy'East Vineyards
Hood River, Oregon is home to a family-owned and operated winery that began with a special trip to the Bordeaux region of France. Wy'East Vineyards is owned by Christie and Dick Reed who purchased Blue Chip Farm after moving to Hood River in 1992.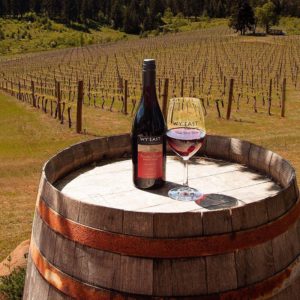 They slowly converted the farm into a winery and have been producing amazing variations of wine ever since. The vineyard produces handcrafted wines from estate-grown grapes of several varieties as well as locally sourced fruit to create wonderful sips that can be enjoyed in their tasting room. Featuring an outdoor patio as well as indoor seating, the tasting room at Wy'East Vineyards offers beautiful views that pair perfectly with options such as the 2014 Vinette's Cuvee, 2015 Cloud Cap Select, 2015 Cabernet Sauvignon, 2016 Chardonnay, 2016 Blue Chip Pinot Noir, and 2016 Pinot Gris.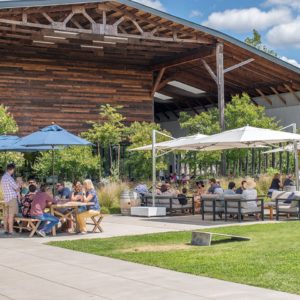 Argyle Winery
The town of Dundee, Oregon is home to a very popular winery that was founded in 1987 by vintner Rollin Soles who chose the location specifically for the cool climate found there in the Willamette Valley. Argyle Winery originally focused on sparkling wines, but has expanded its creations over the years to feature a wide array of different variations of wine. Travelers who stop at the winery can enjoy several different experiences offered in the tasting room that feature flights which each highlight a different type of wine.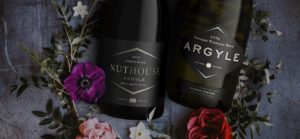 In addition to the normal experiences offered in the tasting room, visitors can also enjoy elevated experiences such as the Argyle Legacy Tasting and the Masters of Sparkling Class. Argyle Winery also features scheduled special events including label reveals and art events. Some of the most popular wines offered by Argyle Winery include the 2017 Lone Star Vineyard Chardonnay, 2017 one Star Vineyard Pinot Noir, 2015 Knudsen Vineyard Brut Rose, 2015 Argyle Blanc de Noirs, 2015 Argyle Brut Rose, 2016 Spirithouse Chardonnay, and 2016 Nuthouse Riesling. Argyle Winery is a beautiful location that offers up unique options that visitors will love.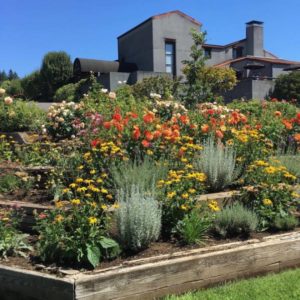 Rex Hill
The Willamette Valley in Oregon is home to the area's wine country as well as a popular winery that has specialized in Pinot Noir for several decades. Rex Hill winery began in 1982 when Paul Hart and Jan Jacobsen purchased a defunct pig farm in the town of Newberg. After originally planting Pinot Noir, the winery grew over the years before being turned over to A to Z Wineworks in 2007.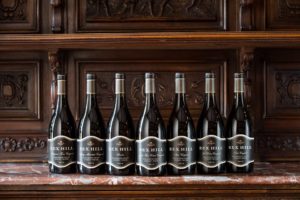 Rex Hill welcomes visitors to their land and tasting room with complimentary mini-tours each Saturday and a fifty-five dollar tour and tasting of the entire vineyard and winery paired with small bites prepared by the location's chef. While the Rex Hill Willamette Valley Pinot Noir is the best seller of Rex Hill, the winery also sells options such as 2018 Rex Hill Rose, 2016 Rex Hill Jacob-Hart Estate Vineyard Chardonnay, 2014 Francis Tannahill Sundown Red Wine, and 2018 Rex Hill Muscat. Combining upscale culinary experiences with award-winning wines, Rex Hill is a truly amazing winery that travelers should enjoy when in Oregon.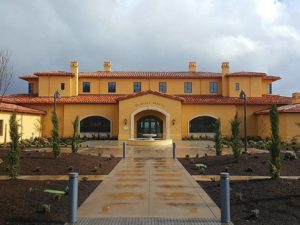 Domaine Serene Winery
The Dundee Hills in the Willamette Valley of Oregon saw the introduction of a wonderful winery when Grace and Ken Evenstad settled there in 1989 and began Domaine Serene Winery. The pair were interested particularly in creating a delicious Pinot Noir and settled into a forty-two-acre plot to begin their mission. Winning many awards over the years, Domaine Serene Winery has become known for producing amazing Pinot Noir as well as other variations of wine, especially after the 2001 construction of their state of the art facility.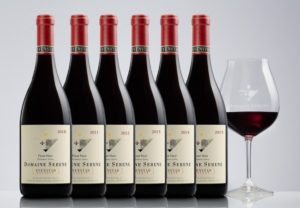 The tasting room at the winery is open seven days a week and offers different experiences depending on what visitors are looking for. In addition to simple tastings, visitors can also indulge in amazing culinary options that pair fine dining with wonderful wines. Domaine Serene Winery features popular wine options including the 2017 'Evenstad Reserve' Chardonnay, 2016 'Evenstad Reserve' Pinot Noir, 2015 'Aspect' Pinot Noir, 2017 'Coeur Blanc' Pinot Noir, 2016 'Grand Cheval' Oregon Red Wine, Multi-Vintage 'r' Rose, and 2017 Triple Crown Vineyard Chardonnay.