New York
Wine Lovers, the Hudson Valley Has Some Amazing Tastes and Tours
A tour of the best wineries in the region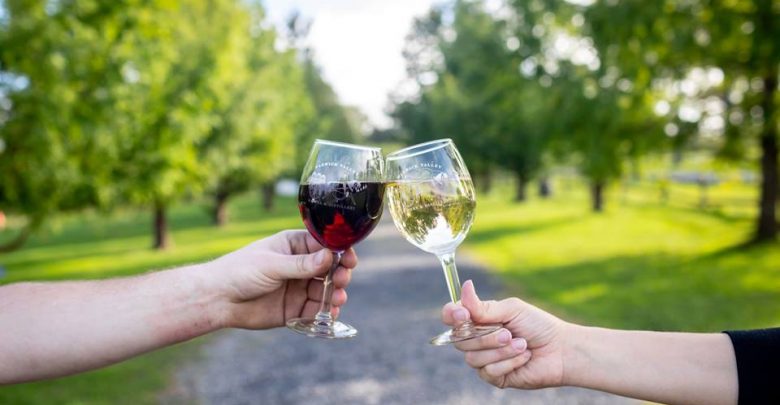 New York is an absolutely beautiful place to explore at any time of the year thanks to the perfect combination of city life and natural beauty. One of New York's most picturesque areas is the Hudson Valley, home to beautiful water views, excursions in natures, quaint towns, and much more.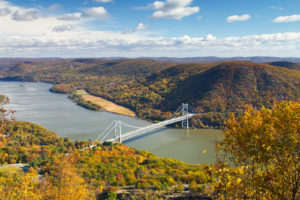 Nestled in the Hudson Valley are also amazing dining and entertainment options that bring many guests and locals out on the weekends to enjoy. In addition to amazing local cuisine, the Hudson Valley is home to many wineries that pride themselves in using local ingredients and creating delicious and unique wines that guests are sure to love. From intimate wineries with small tasting rooms to popular locations that are busy on the weekends, there are plenty of locations for wine lovers to explore. Here is a tour of the best wineries to visit when spending time in New York's beautiful Hudson Valley.
Adair Vineyards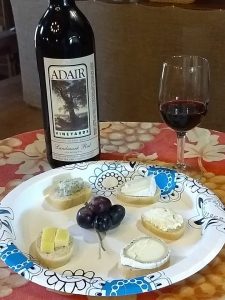 New Paltz, New York is a wonderful town to explore thanks to its vibrant dining and nightlife scene and charming architecture and culture. Adair Vineyards in New Paltz opened its doors in 1997 and takes inspiration in the rich history and culture of the Hudson Valley. The winery itself is housed inside a two-hundred-year-old barn and features beautiful views of the Shawangunk Mountains in the distance. Spanning over ten acres, Adair Vineyard uses primarily estate-grown grapes that are supplemented with additional varieties that are grown locally, ensuring that every sip is filled with the flavors of the Hudson Valley. Visitors are welcomes to the vineyard on weekends to enjoy tastings and sales of delicious wines such as the Blackberry Kir, Solitary Oak, Rosalais, Landmark Red, and Kir Rouge.
Warwick Valley Winery & Distillery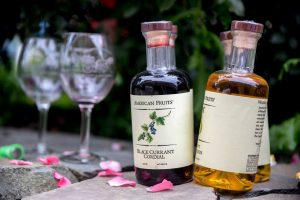 Warwick, New York is a town most well-known for its apples and large apple fest held each year, but it is also home to several wineries including a popular location for locals and guests alike. Warwick Valley Winery & Distillery began with the purchase of the orchard in 1989 and the creation of their first cider in 1993. Over the years, the location has continued to grow and become popular with many guests thanks to its belief that its creations should have quality flavors rooted in the Hudson Valley. The tasting room at Warwick Valley Winery & Distillery offers guests the chance to sip ciders, wines, brandies, and liqueurs in a rustic environment while enjoying live music, outdoor patios, cozy fireplaces, and more. In addition to the very popular Doc's Draft Ciders, the location makes some delicious wines such as the Black Dirt Red, Cabernet Franc, Pinot Gris, Chardonnay, Gewurztraminer, Riesling, Harvest Moon, and Winston's Harlequin Port.
Brotherhood Winery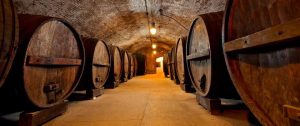 Another winery in the Hudson Valley was begun by a French immigrant and has been dubbed America's Oldest Winery thanks to its rich and lengthy history. Brotherhood Winery began when Jen Jaques came to the Hudson Valley from France in 1810 and purchased land in 1839 to create underground cellars. The business continued to grow until Prohibition and was then purchased by Louis Farrell who promoted the winery's proximity to New York City in order to help gain popularity. Today, the Brotherhood Winery in Washingtonville offers tours, tastings, art, a beautiful mansion, and a café for guests to enjoy. The tasting room is open on the weekends and offers guests the chance to sip on amazing options or even indulge in several unique flights. Some wines that Brotherhood Winery is currently selling include the 1839 Cabernet Sauvignon, Brotherhood Winery Merlot, Brotherhood Winery Holiday Spiced Wine, Brotherhood Premium Dry Rose, Brotherhood Winery Chardonnay, and Brotherhood Winery Dry Riesling.
El Paso Winery
Ulster Park, New York is a wonderful town in the Hudson Valley that many locals and guests love to explore. El Paso Winery in the town was begun by Felipe Beltra and ultimately purchased in 1998 by a husband and wife who continued Beltra's tradition of using old world techniques to create amazing wines. The winery is situated on a beautiful piece of land that visitors can enjoy while sipping on unique creations. El Paso Winery is also very popular with guests as it offers free wine tastings Thursday through Sunday that guests can enjoy on a beautiful outdoor deck with pristine views. In addition to the wines, guests who visit the tasting area can also enjoy small bites such as wonderful cheese selections to accompany their sips. Some wines currently being sold at El Paso Winery include the Isabel, Premium Dry "Rose" Wine, Syrah, Riesling, Pinot Noir, Just Plain White, Chardonnay, Merlot, Cabernet Sauvignon, Barn Red, Owen's Own, and Golden Oak. With many creations rooted not only in the flavors of the Hudson Valley but in family traditions and memories, El Paso Winery is an amazing location to explore while spending time in the beautiful Hudson Valley.