Ohio
You'll Find Great Food and Fun in Cincinnati
The very best places to check out in the Queen City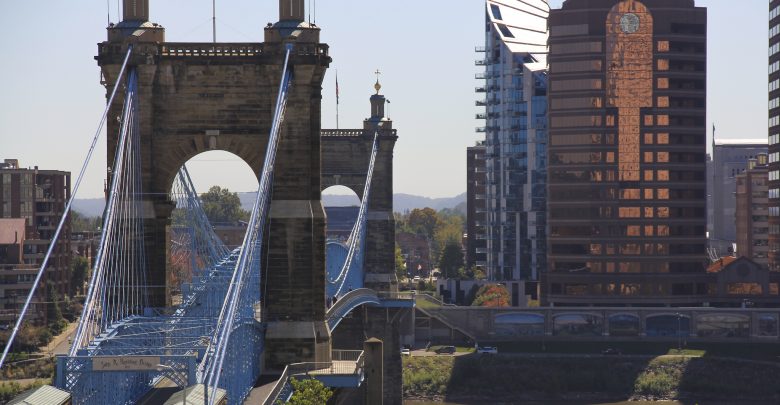 Cincinnati is a great place to spend the weekend. That said, if you happen to be headed there for a weekend getaway, you may be left feeling overwhelmed by all the options of places to see, things to do, and amazing foods to eat.
For this reason, we've taken it upon ourselves to do the research for you. Below you'll find a list of the most amazing things to do in this awesome city. Put these on your to-do list and you can leave knowing you saw the best of the best.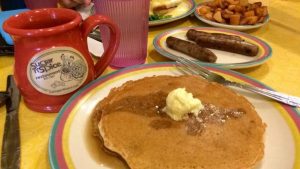 Sugar n' Spice Restaurant
Every great day of vacation should begin with an excellent breakfast. This is why Susan n' Spice Restaurant found its way onto our list. This incredible local brunch spot has been around since the 1940s and is still one of the most popular spots to dine in the city.
Wondering why it's so popular? Once you try their food you'll wonder no more. Their super thin pancakes are phenomenal, and their gigantic omelets and sure to impress. You'll definitely find something to enjoy here!
Cincinnati Zoo and Botanical Garden
A day at the zoo is never a bad thing. Whether you're hoping to entertain kiddos or just want to spend some time outside with a friend or a loved one, Cincinnati Zoo and Botanical Garden is the perfect place to do it. This awesome zoo has so much to see, you could easily fill an entire day here. Be sure to stop by the penguin exhibit together up close and personal with everyone's favorite black and white birds. Of course, you must see the polar bear as well, and the hippos are well worth a stop as well.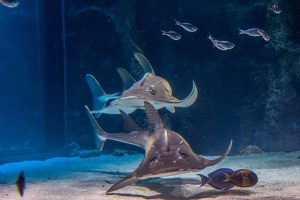 Newport Aquarium
Want to see animals, but prefer to be out of the weather? Newport Aquarium is the place for you. This attraction is located on the Levee, meaning you can make it a part of a super fun day, but it is definitely able to stand on its own as well.
The gator exhibit at this aquarium is amazing and even includes some white gators. We also love the rays which can even be touched if you can get them to swim to you. Of course, one of the most popular exhibits is the shark bridge which allows guests to walk across a bridge that is suspended over a giant tank of real sharks. Yikes!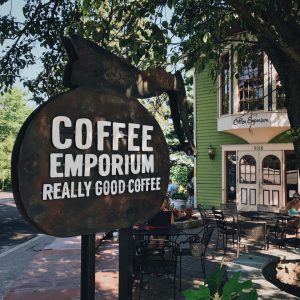 Coffee Emporium
Coffee is an excellent thing to have access to when out seeing the sights and Coffee Emporium is the place to go to get it. This local coffee roaster and shop is beautiful, spacious, and a super comfy place to sit and get some work done or hang out with friends.
Of course, their coffee is wonderful as well, and they have all the drinks one might expect to find at a good coffee shop. On top of that, the shop also serves seasonal beverages, pastries, and even sandwiches, making this an ideal snack stop as well as a coffee shop.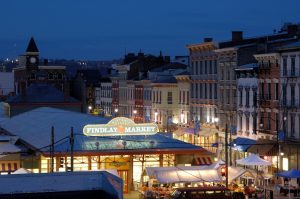 Findlay Market
If you need to get some shopping done (or even if you're just searching for someplace awesome to walk around) Findlay Market is your place. This amazing indoor and outdoor market is full of local foods to fill your pantry. From produce to baked goods, you're sure to find anything you need at Findlay Market and you can rest easy knowing it's as fresh as it can get.
The market is open nearly every day of the week and often hosts special events. If you're looking for a place to soak in the culture of Cincinnati while doing some people watching and picking up some awesome goods, you'll adore Findlay Market.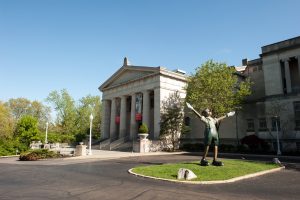 Cincinnati Art Museum
For the art enthusiasts out there, there is Cincinnati Art Museum. This gorgeous hall of artwork is a wonderful place to spend an afternoon. This museum is one of the oldest in the country and boasts over 67,000 works of art spanning 6,000 years of human history. This makes the Cincinnati Art Museum's collection one of the most comprehensive collections around.
As if the incredible permanent exhibits weren't enough, this museum also hosts many traveling exhibits, keeping things fresh and interesting even for those who visit often. On. Top of that, the museum often hosts special events such as fundraisers, classes, and performances.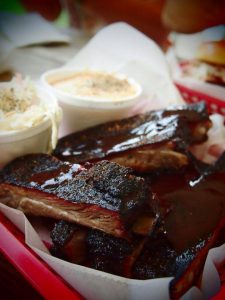 Eli's Barbecue
When it's time for lunch or dinner, it's time to head to Eli's Barbecue. This place is nothing fancy, but it sure is delicious. From pulled pork sandwiches to ribs, there is something to satisfy every lover of barbecue. Of course, awesome sides such as Mac and cheeses, baked beans, and coleslaw really help round things out.
Choose to sit indoors or outdoors at this laid back local eatery. Either way, you'll be happy you chose to visit this local favorite!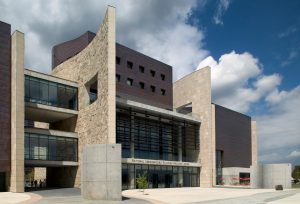 National Underground Railroad Freedom Center
History Museums are always interesting to explore, but we especially love those that have a very specific focus. National Underground Railroad Freedom Center is one of those niche museums with a specific focus which it covers very well.
As you might imagine, the museum covers the history of slavery in America as well as many details of the Underground Railroad operation. That said, it also goes a bit deeper by presenting the struggles for freedom of the past as well as the present, and definitely gets visitors thinking about freedom in their own lives.
A thought-provoking attraction, this museum is a bit heavy, but definitely worth a visit.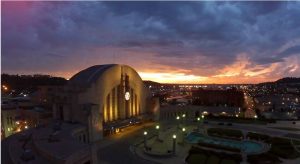 Cincinnati Museum Center at Union Terminal
Love museums and want to see as many as possible? Head to the Cincinnati Museum Center at Union Terminal. This amazing place was once a railroad station, but now houses some of the cities best museums. From a completely revamped children's museum and a super exciting science center to a natural history museum and a Holocaust center, there is something for people of all ages in this awesome building. Of course, the IMAX theater is pretty cool as well, and a really great way to round out your day.