Kansas
These Are the Most Charming Small Towns in Kansas
History, folklore, culture – all in some of America's most quaint communities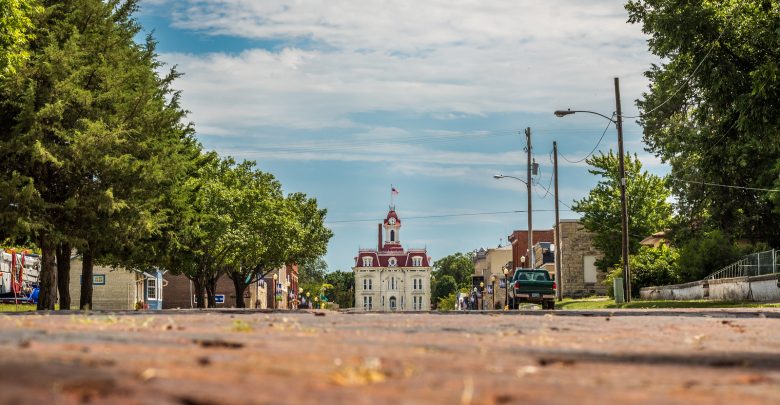 The state of Kansas has always been a major player in the history of America, and throughout the state, you can still find pieces of the past.  After all, this is the home of the Old West, Civil War sites, and Indigenous tribes, all of which made the state what it is today.  One of the ways the past survives is through Kansas' charming small towns, which welcome you with open arms and invite you to stay for a day, a week, or even indefinitely!  Here are some of our favorite small towns in Kansas.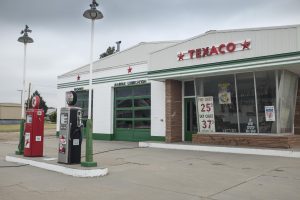 Scott City
Less than 70 miles from the border with Colorado, Scott City is situated in an area that is rich in archaeology and history.  Its initial inhabitants were the Pueblo (also known as Anasazi) people.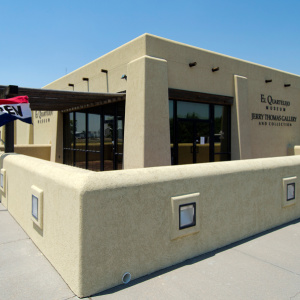 You can visit the ruined remains of Taos Pueblo at Scott State Park – make sure you take some time to enjoy the fantastic views while you're there – and learn more about the city's history at the El Quartelejo Museum.  Visit an art gallery, relax with a massage or pedicure, and spend some time perusing the one-of-a-kind shops.  You can even take a buffalo tour.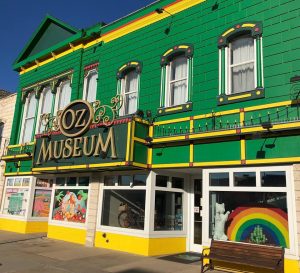 Wamego
Established back in the mid-1800s, Wamego was named for a Potawatomi Native American chief.  This small town with slightly more than 4,000 residents includes a 12-acre park with a collection of historical buildings from the 1800s, but the town is known for its Wizard of Oz-themed businesses.  It all started with the Oz Museum, containing more than 25,000 Oz-related items, founded in 2004; from there, various other businesses sprang up to add to the theme.  You can now visit the Oz Winery, Toto's Tacoz and even OZtoberfest, where Oktoberfest meets the Wizard of Oz.  And yes, there IS a yellow brick road!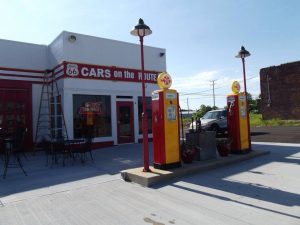 Galena
Galena is proud to be the oldest mining town in the state of Kansas.  Lead was discovered here in 1877, and only a couple of months later, the town's population had jumped to almost 3000 people.  Nowadays, Galena is famous for a different reason – it's a must-visit stop on Route 66, and was used as the inspiration for Radiator Springs, from the movie Cars.  Visit and check out various vehicles that resemble characters in the movie, including the tow truck that was the basis for the character Tow Mater.  There are also several museums here that will illustrate Galena's mining history and other elements of its fascinating past.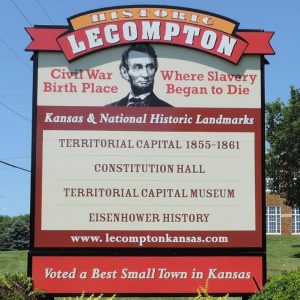 Lecompton
It may be a tiny town (with less than 700 residents!), but quaint Lecompton has a claim to fame that packs a mighty punch: it played a huge role in pre-Civil War America, and is considered the political birthplace of the Civil War.  The town's logo even features an image of Abraham Lincoln, and the phrase "Where slavery began to die".  With plenty of historical structures still standing, today you can take a self-guided walk to learn more about the town's history, and even watch a re-enactment.

Lindsborg
If you can't take a trip overseas to Sweden, then the next best thing is heading to Lindsborg, known as the Little Sweden of not only Kansas, but the entire country.  Many of the nearly 4,000 people who call this enchanting town home have Swedish roots, but it's certainly not necessary to enjoy Lindsborg!  There are lots of Swedish festivals throughout the year, which sometimes draw actual Swedish royalty.  Take a walk and enjoy the brightly painted Dala horse sculptures scattered around town, a nod to the traditional Swedish Dala horse (you can even visit Hemslöjd, a Dala horse factory and gift shop where you can find Swedish imports).  Grab some Swedish culinary delights, and interact with the thriving community of artists, and feel like family!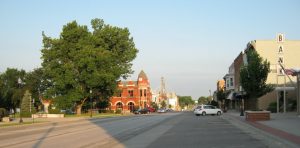 Hiawatha
Calling all Halloween fans!  The town of Hiawatha boasts America's oldest continuous Halloween parade – over 100 years running!  In addition to a Halloween parade, you can also enjoy pumpkin races, costume contests, pumpkin decorating and window decorating contests.  In addition to celebrating Halloween, you can also explore Hiawatha's impressive history.  It was founded back in 1857, which makes it one of the oldest towns in Kansas.  Legend has it that it was named for Longfellow's poem, "Song of Hiawatha", and the town's main street, Oregon Street, was named for the Oregon Trail.
Hillsboro
If you enjoy 19th-century architecture, you'll love the little town of Hillsboro!  Take a walk to enjoy the gorgeous old buildings, many of which you can tour, and make sure you stop at the Pioneer Adobe House, built by Mennonite immigrants from Russia in 1876.  Today, the house has been transformed into the Mennonite Settlement Museum, where you can learn all about the history of Hillsboro, which was settled by Russian-German Mennonites back in 1874.  There's a Farmer's Market every Thursday from May to September, which is a great place to visit for some delicious locally-grown, sustainable fruits and vegetables!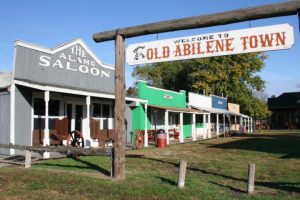 Abilene
A little larger than the rest of the towns on this list, with a population of over 6000, Abilene has enough to keep you busy for days.  Hop on a steam train for an exhilarating ride (you can upgrade to a ride in the locomotive's cab, or even become a steam engineer for a day!), or reserve a spot on a dinner train for a delicious meal on the go.  The Old West comes alive at Old Abilene Town, where you may just catch a gunfight or can-can dancing.  There's a Historic Home and Barn Tour that will let you appreciate the town's beautiful architecture up close, and don't forget the Eisenhower Presidential Library & Museum.