Florida
Rocket Man! Enjoy the Space Coast this Weekend
With so much to see and do, Florida's coast is a perfect getaway.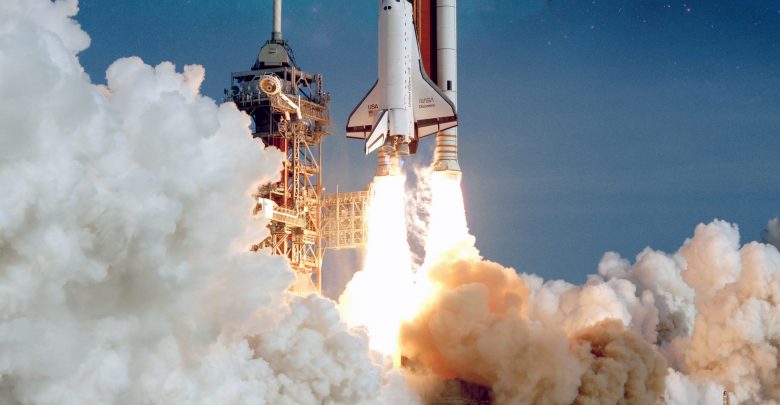 As you likely already know, Florida's Space Coast is an excellent place to get away. There are tons of things to do in the area, and the relaxing beach environment is sure to help you switch into vacation mode. In fact, it's so easy to relax when visiting the Space Coast, many find that visiting during a long weekend is enough to leave them feeling refreshed and ready to start a new work week.
That said, if you only have a weekend to spend there, you will want to go in with a good idea of what to do. This will ensure you don't waste any time wondering where to go or what to see.
In case you aren't sure what to add to the itinerary, read on. Below we have created a list of the very best ways to spend time in this lovely part of Florida.
Have a Beach Day
Obviously, being right by the gorgeous Atlantic Ocean calls for a beach day. Whether you prefer building sand castles, swimming through the waves, surfing, or sunbathing, there's a great beach for you on the Space Coast.
Some of our favorites include
Merritt Island National Wildlife Refuge
Satellite Beach
Canaveral National Seashore
Canola Beach
Melbourne Beach
Indian Harbor Beach
Cocoa Beach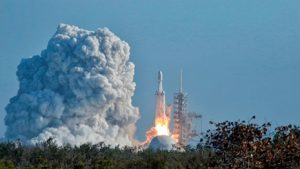 See a Rocket Launch
Have you ever seen a real rocket launch? If not, your visit to the Space Coast might just be your chance to do so. Rocket launches take place fairly regularly, meaning that by checking out a calendar before planning your getaway, you may be able to ensure one is happening during your time in the area. To see upcoming launch dates, visit this website.
If you do happen to see one, be sure to bring a camera! It's truly an amazing sight to see.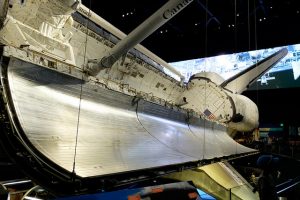 Visit Kennedy Space Center
If you want to add even more outer space fun to your trip, a visit to Kennedy Space Center is just the thing. Tour a shuttle, meet an astronaut and check out launch areas. Of course, kids love the spaceflight simulators, and everyone will get a kick out of the 3D movies shown in the IMAX theater.
This place is super awesome, so be sure to arrive early in order to see and do it all. You'll be happy you did!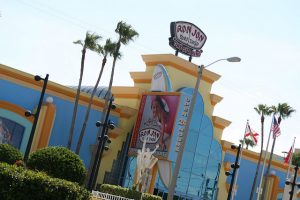 Go Shopping at Ron Jon Surf Shop
Ron Jon Surf Shop is famous for a reason. This multilevel store boasts a full 52,000 square feet of awesome shopping. From swimsuits to surfboards, this store carries an enormous variety of items that surfers and beach vacationers must have.
Not sure you can squeeze this stop into your weekend? We're betting you can, and here's why: Ron Jon is open 24 hours a day, 7 days a week, meaning you can get your shopping done long after everything else has closed for the day.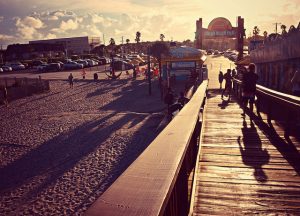 Head to Westgate Cocoa Beach Pier
Beach days are great, but days spent on the pier are equally as wonderful. Westgate Cocoa Beach Pier is a lovely, historic landmark that has been visited by thousands of happy vacationers. It's the perfect place to take an afternoon stroll, and an even better place to grab a bite to eat.
Of course, you can also get some shopping done on the pier while also taking in some truly spectacular views of the ocean. Want to catch some live entertainment while you're there? Well, since you're visiting on the weekend this shouldn't be a problem at all!
Spend the Day at Brevard Zoo
Feed giraffes, go kayaking or come face to face with a rhino. You can do all of this and more at the fabulous Brevard Zoo. This place is the ideal place to spend a day having fun with the family and learn a thing or two while you're at it. Be sure to give yourself plenty of time to experience all of the amazing things the zoo has to offer! A visit here can easily take the entire day, but it's certainly time well spent.

Have a Meal at The Cove in Port Canaveral
Cruise ships are awesome when you're on them. However, they can also be tons of fun to watch from the shore. Why not grab an incredible seafood meal at The Cove at Port Canaveral and enjoy it while watching the enormous cruise ships come and go?
When you're finished, be sure to check out one of The Cove's attractions, such as the Exploration Tower or Parker Brothers Concepts.
Stroll a Historic Area
The historic downtown areas that line the Space Coast are absołutely adorable and each one offers a fantastic way to spend an afternoon. Stroll along the streets and take in the pretty scenery, shop in some super cute boutiques, and enjoy a meal at a small, local eatery.
Some of our favorite historic downtown areas include:
Titusville
Cocoa Village
Melbourne
Check Out the Wildlife
Florida is home to some of the coolest wildlife out there, and the Space Coast is no exception. In fact, this area is host to the largest sea turtle nesting grounds in the US. This means any given visit to a Space Coast beach between March and October could result in a super cool sea turtle sighting.
Manatees are another super awesome animal you might get to see during a visit to the Space Coast. That said, if you want to see these "sea cows" you'll want to be sure to plan your visit for the summer months when the manatees are more likely to be in the area.
Other animals that might be spotted around the Space Coast area include an enormous variety of birds and of course gators.
A visit to the Space Coast is always a good time. That said, by checking out all your options and planning ahead, you can ensure you and your family have an amazing experience and create memories to last a lifetime.