New York
Breakfast on Long Island? The 7 Best Spots for Your Family
Good eats from one end to the other!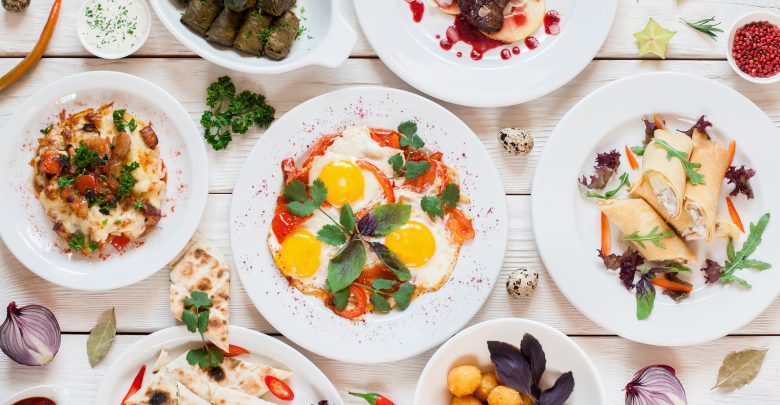 New York is one of the most visited states in the country thanks to its diverse range of activities and sights. Tourists can enjoy beautiful the beautiful lakes, hikes, and wineries of upstate New York, however, most tend to gravitate towards New York City for its mix of urban dining, entertainment, sightseeing, art, culture, and more. Just a few miles away from the city is Long Island which is the perfect destination for families as they can explore beaches, attractions, and more. While spending time in Long Island, families also have access to many wonderful eateries that serve up great breakfasts that everyone can enjoy. From fresh seafood and locally sourced ingredients to eclectic locations, families will love their dining options in the area. Here are the top ten breakfast spots on Long Island for any family to enjoy on their next vacation.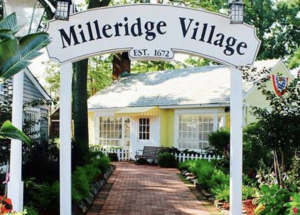 1. The Milleridge Inn
The town of Jericho on Long Island is home to a wonderful restaurant that has a long history. The Milleridge Inn's history dates back to1653 when the land that it sits on was purchased by a group of settlers who over the years turned the location into a home that would always be open for visitors. Today, the tradition remains and families who visit the location can also browse through a small village with many different stores selling different crafts and items. The restaurant itself features brunch on the weekends, lunch, and dinner and focuses on traditional American cuisine. Families can enjoy wonderful brunch options such as Farm Fresh Omelets, Freshly Baked Waffles, and assorted pastries.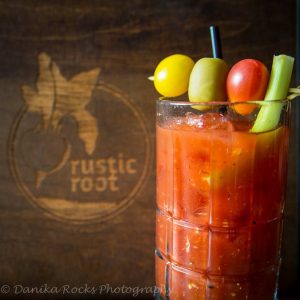 2. Rustic Root Kitchen
Close to Jerhico is the town of Woodbury which features another family-friendly eatery that focuses on craft food featuring locally sourced ingredients and bold flavors. Rustic Root Kitchen is run by executive chef Thomas Gloster who has previously been a champion on the Food Network series Chopped. The inviting location features an interior of exposed brick, wood accents, and modern touches that guests of all ages will love. Brunch at the Rustic Root Kitchen features menu items such as Lemon Ricotta Pancakes, Grass Fed Beef Burger, Avocado Toast, and Blistered Shishitos in addition to a kid's menu with items such as Scrambled Eggs, Chocolate Chip Pancakes, and French Toast.
3. Maureen & Daughter's Kitchen
The town of Smithtown in Suffolk, Long Island is home to a charming eatery that kids and adults will love. Maureen & Daughter's Kitchen features a quirky décor with cowhide accents everywhere including the booths and accents. Specializing in breakfast and brunch, diners can enjoy classic menu options such as Ham Steak, Eggs, Moe's Famous Homemade Baked Oatmeal, Orange Pecan Pancakes, Cinnamon Raisin French Toast, and fresh Omelets. Combining fun design and classic meals that all families will love, Maureen & Daughter's Kitchen is a great dining option on Long Island.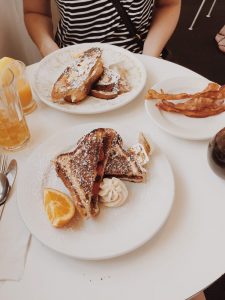 4. Bird on the Roof
One of the most beautiful destinations on Long Island is Montauk, which is the furthest eastern point of the island. Adorned with pristine beaches and quaint lighthouses, Montauk is also home to a great eatery for families to enjoy for breakfast. Bird on the Roof is located right in the middle of town and specializes in local goods such as fresh seafood. Open for breakfast, this popular eatery serves up delicious options such as Smoked Salmon Eggs Benedict, Pancakes, Omelets, and more. There is also a small store for diners to browse, where they can pick up a great souvenir to commemorate their trip.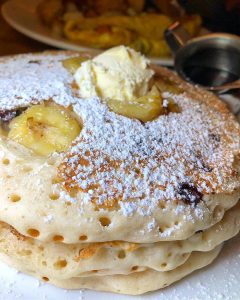 5. Left Coast Kitchen & Cocktails
A slightly more upscale location in Merrick on Long Island serves up a wonderful breakfast on Saturday and Sunday that diners of all ages can enjoy. Left Coast Kitchen & Cocktails is run by Chris and Heather Randell who both have a long love of food and great dining. Combining a décor of modern and rustic, the location is very family-friendly and offers up delicious breakfast options including Pumpkin Cakes, Vanilla-Cinnamon French Toast, Chicken and Waffles, Biscuits and Gravy, and Corn Cakes. With an inviting décor and delicious food, Left Coast Kitchen & Cocktails is a must enjoy eatery on Long Island.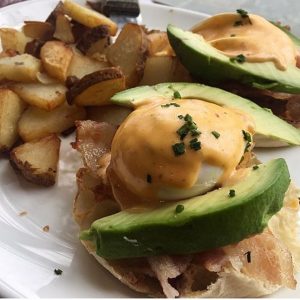 6. Sweet Mama's Family Restaurant
A wonderful dining option for families to enjoy on Long Island is so family-friendly that the word is in the name! Sweet Mama's Family Restaurant has two locations on Long Island, one in Northport and one in Stony Brook. Specializing in comfort food, the décor is also charming and welcoming with bright yellow accents and white wooden beams. Both locations serve up delicious breakfast including options such as the Nana Nutter Waffle, Funky Monkey French Toast, Egg & Cheese Sandwich, Steak & Eggs, and Spicy Avocado Benny.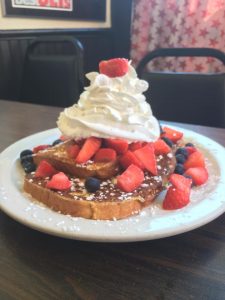 7. CJ's Coffee Shop
The town of Rockville Centre is also home to a wonderful family-friendly restaurant that opened in 1979 and prides itself in making quality food for every diner who becomes part of their family. CJ's Coffee Shop is open every day but Sunday and features a traditional American eatery atmosphere with classic diner touches. The all-day breakfast menu offers up delicious options such as Banana Nut Bread French Toast, Chocolate Chip Pancakes, Potato and Egg Sandwich, and their famous Fromelette which combines three fried eggs, bacon, sausage, and home fries with melted cheese.