Montana
For a Very Western Montana Experience, This Is Your Checklist
The very best places to visit for a long weekend in Missoula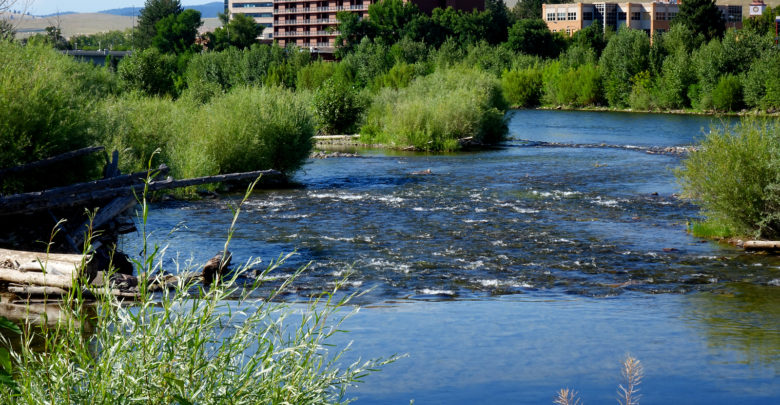 Tucked in the northern Rockies, Missoula is an eclectic mix of college town, urban oasis and outdoor lover's paradise. Start with a weekend in Missoula, but the city has been known to cast its spell on people for longer return trips and even house-hunting missions.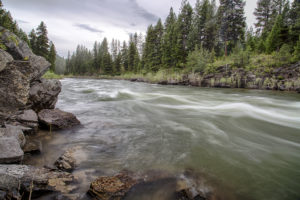 A Fishing Hole
With the Clark Fork, Blackfoot, Bitterroot and other rivers running through and around Missoula, fishing is one of the best ways to experience the area's natural beauty. Throw a line into the river in the middle of town or hire an outfitter like Adventure Missoula to be your fishing guide. In these rivers, you have the opportunity to catch rainbow, cutthroat, brown and bull trout. If you're fishing outside of town, don't forget to keep your eye out for wildlife like elk and osprey, while you cast a line.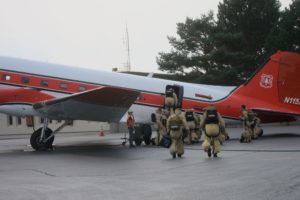 Smokejumper Visitor Center
A visit to the Smokejumper Visitor Center, home to America's largest smokejumper base, is uniquely Missoula. Here you can make your way through the museum, visit the Smokejumper loft, the ready room and the National Smokejumper memorial. Tours of the base are available throughout the day. The tour is an in-depth look at jump gear, parachutes, cargo, aircraft and the people that work tirelessly as smokejumpers.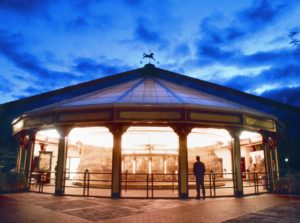 A Carousel for Missoula
One man's dream became Missoula's mission. Cabinet maker Chuck Kaparich had already hand carved a few horses when he made a plea to the Missoula City Council to allow him coordinate the building of A Carousel for Missoula for which he already had an antique carousel frame.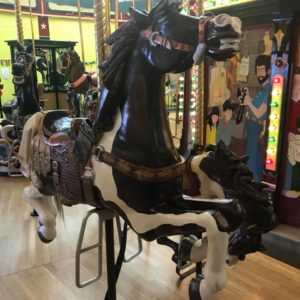 An army of volunteers and fundraisers came to the surface. Kaparich taught people to carve, mechanics began restoring the antique carousel and painters began to work. When all was complete, volunteers put in more than 100,000 hours to create this gem for the young and old.
You cannot go to Missoula without taking a ride and making your best effort to snatch the brass ring. As you leave, swing by the gift shop and check out the carousel horse ornaments to support this community gem.

Rocky Mountain Elk Foundation
Montana is no stranger to wildlife and wildlife conservation. The Rocky Mountain Elk Foundation, an organization dedicated to the future of elk and their habitat, visitor center has interactive displays where visitors can learn about elk, other wildlife that call the Rocky Mountains home and the organization's conservation efforts. Enjoy the outdoor walking trail, stand in awe of the weight of an antler as part of its hands-on exhibits and get up close and personal to the trophy mounts.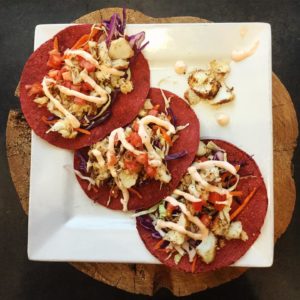 Food and Drink
Out-of-town visitors are pleasantly surprised at Missoula's diverse cuisine. You can find the best restaurants, cafes, distilleries and breweries within blocks of one another.
Market on Front sources its food locally and makes its fast, fresh food available for all, even those many dietary restrictions. Grab a cup of coffee, enjoy their deli or grab some groceries.  Plonk is a great place to gather for a cocktail and charcuterie with locally sourced meats and cheeses. Its atmosphere is perfect to relax with great music. The Notorious P.I.G. is more than a cute name, but an absolutely delicious experience with its St. Louis-style barbecue. Don't let the lines out the door deter you. It moves fast and it's worth the wait.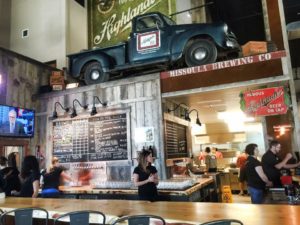 Boasting one craft brew location every two square miles, it is safe to say Missoula knows its beers. There are eleven breweries in town, both old and new. More established Highlander Beer and KettleHouse Brewing have welcomed newer breweries Gild and Conflux. Draught Works is a favorite with good music and interesting events such as craft beer and sheep milk cheese pairing. Whichever brewery you stop by, it is worth having a pint or flight of the homegrown beer.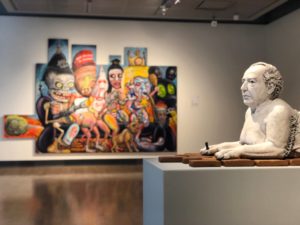 Missoula Art Museum
The art a community holds dear speaks volumes. The Missoula Art Museum (MAM) features contemporary Montana artists and works to respect and highlight the indigenous culture and the artistic influence it has on the state's art scene. MAM takes a fresh look at the American West. This museum is free to everyone thanks to MAM members and donors. Enjoy!
Rattlesnake National Recreation Area
Take a trek just outside of town where you'll find yourself in the Rattlesnake National Recreation Area with elevations ranging from 4,000-8,000 feet. Within this Missoula Valley gem are scenic lakes, forested ridges, open cliff-banded slopes and outstanding peaks.
If you're looking to "get lost" in the wilderness, take a hike. There are eight separate trailheads linking its maze of trails. The most used trail is the Main Rattlesnake Trail, but it is only in the first mile. Keep going to get in a bit more exercise while rubbing very few elbows. Also check out the Curry Gulch Trail. Here you will find Curry cabin and two log outbuildings built in the late 1800s. It's a great spot to stop and reflect on Montana's pioneer spirit. As part of this hike you will use portions of the Spring Gulch Trail, which is popular with mountain bikers. If you're on foot, be sure to keep your eyes and ears open for these speed demons. It's safe, just be aware!
Go ahead. Take a trip and see what part of Missoula's wide-ranging mix of weekend adventures will bring you back for more.